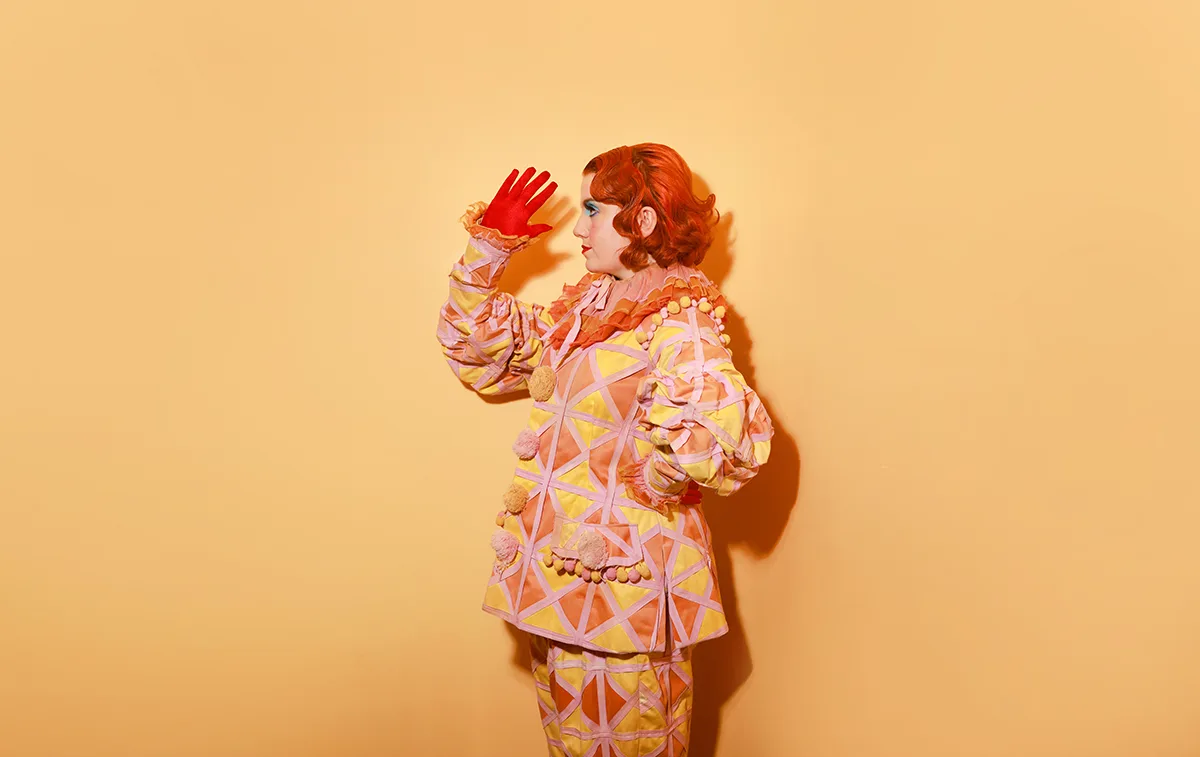 Other Voices have announced the acts to play the main St. James Church programme in Dingle from December 1st to 3rd.
CMAT, Julie Byrne, Gurriers, ØXN, The Joy and Mick Flannery are the Other Voice Dingle first six acts for the church.
Other Voices announced 30+ acts for Music trail act additions yesterday.
More news on The IMRO Other Room, Banter, Ireland's Edge to come.
Other Voices at Guinness Storehouse is next week with The Streets, Mahalia, Morgan and more on November 21st.
Tickets for the church gigs are given away on socials only.
About the acts:
One of the breakthrough artists of the past few years, Dublin country pop star CMAT has just unveiled her second album Crazymad, For Me last month, cementing her status as Ireland's most exciting talent of the moment. Having scored the prestigious Choice Music Prize in March for her ambitious 2022 debut If My Wife New I'd Be Dead, Ciara Mary-Alice Thompson's incredible rise is only getting higher. Equal parts "God, self-destruction and a Britney tune", the Irish songwriting auteur has earned rave reviews at home and abroad for her trailblazing second full-length, which features John Grant and references to Vincent Kompany, Mark E Smith and Rebekah Vardy, but CMAT is holding down the spotlight all by herself. Famed for her live sets, St James' Church awaits.
A hugely exciting act for the OV Dingle lineup, ØXN meld Lankum's experimental doom folk (Radie Peat), the motorik euphoria of Percolator (John Spud Murphy and Eleanor Myler) and Katie Kim's stunning Lynchian meta-verse. Announced as Claddagh Records' first new signing in 18 years, the band's haunting debut single 'Love Henry' landed in June, gripping listeners with sonics like no other. CYRM, ØXN's incredible first full-length body of work, followed in October to rave reviews from tastemakers at home and abroad.
Hailing from Buffalo, New York, JULIE BYRNE is one of contemporary music's most astonishing singer-songwriters. July 2023 saw the release of her latest album, The Greater Wings, which was a collaboration with a beloved friend and former lover, who tragically passed away before the LP was completed. The resulting body of work pays tribute to her grief with breathtaking delicacy. The 33-year-old musician's Irish great-grandfather was a multi-instrumentalist and a finger-style guitarist, whom Julie credits for her own bewitching creativity.
Cherished Cork songsmith and Other Voices favourite MICK FLANNERY marks yet another beloved name added to Dingle's forthcoming billing. Captivating audiences with his compassionate folk storytelling, Flannery's talent for spinning hypnotic narrative worlds never fails to move listeners. His 2021 collaborative album In The Game with Clare's Susan O'Neill picked up accolades on both sides of the Atlantic and nabbed Phoebe Bridgers' seal of approval. Flannery signed to John Prine's label Oh Boy Records this year and released his eighth studio album Goodtime Charlie last month. It marked the imprint's first international signing.
Dublin noise-rockers GURRIERS have steadily been building a reputation as one of the island's most energetic, riotous live acts. Gaining attention from all the right corners after performing raucous festival slots all over Europe. The Irish Times described them as "raw as a butcher's cut, and just as fresh". The punk-driven band have been selected to support legendary outfit Slowdive at their Irish shows. A menacing slate of singles like 'Approachable', 'Nausea' and 'Sign of the Times' emphasise a raw, addictive quality to Gurriers that will inevitably get everyone in St James' Church on their feet within seconds.
Last but definitely not least, South African group THE JOY have become infamous for their ability to spread euphoria through unmatched sonic energy. Transcending both genre and continents; the five-piece band's first release was 2021 EP Amabutho. The combination of traditional Zulu music with contemporary a cappella elements effortlessly summed up the band's spirit. Collaborating with The Blessed Madonna, playing Jools Holland and performing at the 2022 Commonwealth Games was only the beginning; they've since caught the attention of artists like Alicia Keys, Sam Smith and Jennifer Hudson.
Related