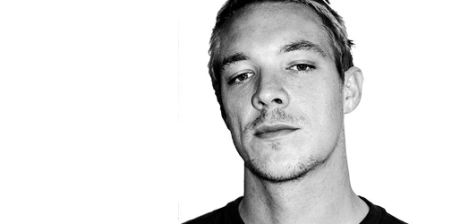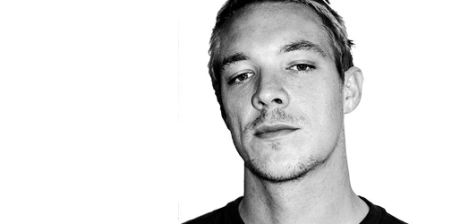 Diplo has made a new mix for Pitchfork and talks everyone through it. It starts with the "I Like Turtles" kid, goes into that Mr. Vegas tune I featured a while back. It's another excellent Diplo mix so get on it.
Pitchfork Mix 02: Diplo (68 minutes) ZIP
Ah what the hell, why not? Here's the I Like Turtles kid.
[youtube]http://www.youtube.com/watch?v=CMNry4PE93Y[/youtube]
Tracklisting
01. I Like Turtles
02. Mr. Vegas: "Lean Wit It"
03. M.I.A. [ft. Bun B and Rich Boy]: "Paper Planes"
04. Schooly D: "Gucci Time"
05. Yeah Yeah Yeahs: "Rockers to Swallow"
06. Jellybean: "Sidewalk Talk"
07. Belle Stars: "Iko Iko"
08. Scala & Kolacny Brothers: "Heartbeats"
09. Diplo & Switch [ft. Elephant Man]: "East, West (Remix)"
10. Nirvana: Drain You / Huey: "Pop, Lock & Drop It"
11. Marc Houle: "Bay of Figs (Ward 21 Mix)"
12. DJ Tamiel: "Bump Like This"
13. Queen [ft. David Bowie]: "Under Pressure"
14. Eddie Money: "Take Me Home Tonight"
15. Soulja Boy: "Crank Dat Superman"
16. Bat for Lashes: "What's a Girl to Do (Break)"
17. DJ Shadow: "Organ Donor (Sandrinho Remix)"
18. Diplo & Switch [ft. Beenie Man]: "Solta Frango"
19. Mr. Vegas: "Hot Fuk (Diplo Mix)"
20. Enur [ft. Natasja]: "Calabria (2007 mix)"
21. Spoon: "Paper Tiger"
22. Circle Children: "Zulu"
23. M.I.A. [ft Akon]: "Boyz Remix (Hi Powered Boyz Get Down)"
24. Boy 8 Bit: "Suspense Is Killing Me"
25. KW Griff: "Tony's Back"
26. Diplo: "Work Is Never Over"
27. M.I.A: "Bamboo Banger"
28. Sizzla: "Bamboo Banger (Dubplate)"
29. Blaqstarr: "Supastarr"
30. Shai: "If I Ever Fall in Love Again (Dub)"
31. Orbital: "Halcyon"
32. LA Priest: "Engine (Erol Alkan Remix)"
33. Petter: "Some Polyphony"
34. Rihanna: "Umbrella (Vandalism Mix)"
35. Justice: "Phantom Pt. II (Soulwax Mix)"
36. The White Stripes: "Little Cream Soda"
37. ZZT: "Lower State of Consciousness"
38. Kia Shine: "Crispy"
39. Bart Simpson: "Bartman (So Kripsy Mix)"