All door times are 7:30pm/8pm unless stated. Check links for full prices.
---
Tuesday February 14th
Ruby Sessions @ Doyle's (8:30pm)
Weekly Tuesday acoustic night in aid of Simon Community. See link for announced acts.
Tales from the Holywell @ Abbey Theatre
Damien Dempsey's theatrical show is sold out and runs Monday to Saturday to February 18th.
Dry Cleaning @ Vicar Street
Sub Pop art-rock band with support DEHD and Thus Love.
Anie Valentine ,Mallratz, The Amniotics @ Whelan's Upstairs
A night of carefree pop, punk and rock with three female-fronted energetic bands. 'Ending Things'
For Now, Our Desire is Nameless @ Dashi (10pm)
Asa Nisi Masa, Julia Louise Knifefist, Lychee b2b ETHEARTIST, arvq b2b Rory Sweeney, Máthair b2b DJ Faggot
Exceltek: Nova Cheq @ Wigwam (11pm)
Techno / Jungle with Leeds based DJ & Producer NOVA CHEQ, Derv b2b Ayolxi, Eoin Boyle
---
Wednesday February 15th
Dr. Millar @ Little Whelan's
Sean Millar playing songs from new solo album Ruining Everything.
Big Love, Ellen Sleator, Find-Joy @ The Grand Social
Three upcoming Irish bands
Fulvetta, InSubs, Blue Slate @ Whelan's Upstairs
Alt-rock Dublin band headline.
Pizza Jazz @ Lucky's
Live jazz trio on Meath Street.
Hip-Hop Wednesdays @ Dashi (7pm)
Handsome Paddy on the decks, plus guests and MCs.
Dance For Relief For Turkey & Syria @ The Sound House (11pm)
An array of artists & collectives will come together to host a charity event in light of the most recent tragedy that has struck Turkey and Syria.
Heartbreak Hotel with Prozak @ Wigwam (11pm)
Garage DJ supported by Prince Prada, Ruanaidh, and Aaron Brooks.
---
Thursday February 16th
Out of Place @ A4 Sounds
A documentary about Limerick's music scene featuring Denise Chaila, Post Punk Podge & more is touring Ireland
Dermot Lambert @ Whelan's Upstairs
Blink singer plays A Map Of The Universe, songs from the celebrated Blink album, alongside other Blink and solo favourites
Quilts and Acoustics @ Whelan's
Showcasing acts in an alternative, acoustic setting such as David San Clair, Dara Abdurahman, Arron Woods, and Georgia G.
Live Jazz @ Dashi
Weekly live jazz night in the basement.
Out of Place Dublin Afterparty @ The Racket Space (10pm)
With R. Kitt.
Tone Recordings Presents – Síofra @ Wigwam (11pm)
Resident of Thrust Collective with inspirations drawn from progressive house, trance and old school house, support from Murchadh, Alba & Silent Jee
TT presents: Maara, Mercorn & Drua @ Yamamori Tengu (11pm)
Montreal producer. Boiler Room.
The Lounge Sessions Birthday Edition @ The Workman's Cellar (11:30pm)
PlayBoi Charlie B2B Sean O'Sullivan, Aran B2B Oisin Brennan, Fionn Mc
---
Skip to day: Tues | Wed | Thurs | Fri | Sat | Sun | Mon
---
Friday February 17th
Tonality @ Bello Bar
Support Filler, David ofmg and Bias
The Word is – Terry Christian @ The Sugar Club
Presenter of The Word is coming to reminisce about the TV show with clips and a Q&A.
Toshín, Audible Chocolate & Viscose @ The Tara Building
Soar Sessions. All proceeds going to The Soar Foundation.
I Draw Slow @ The Workmans Club
Irish folk roots band.
Slaughter & The Dogs @ Whelan's Upstairs
Manchester oi-punks.
Aoife Nic Canna @ Hen's Teeth
Dublin/Limerick house DJ
Mac Fleetwood @ Whelan's
Two nights, Friday and Saturday for the cover band.
Nicolai Dunger @ Little Whelan's
Swedish singer-songwriter.
Gav Elsted @ Hang Dai Chinese
Lumo Club DJ playing records.
Eliza @ Lucky's
DJ vibes on Meath Street.
Siobhan Kane @ The Circular
DJ vibes with Young Hearts Run Free's Kaner
Paul Heaton & Jacqui Abbott @ 3Arena
The former Housemartins' man and his musical partner are on an Irish tour.
PrYmary Colours presents the LOVE BALL @ Centre Point (11pm)
All-inclusive 80s New York Vogue party with PrYmary Colours( Live) Claire Beck, Shaqira Knightly, Minikimono, Billy Bunzari and more.
Hilan presents Cromby @ Bow Lane Social Club (10pm)
Berlin-based Northern Irish DJ & Producer. Support: Digital Wax, Nerv, DLRM.
Nocturnal Animals @ Wigwam (11pm)
Dark,Berlin-style techno night with Deni_sova & seboro B2B. See the vibe.
Sweatbox @ Here & Now / Index (11pm)
Gay club night.
Hybrasil Live @ Opium (11pm)
Eclectrika and Soulstice techno collectives collectives present a joint techno night.
Melodic is 11: Budakid @ Tengu (11pm)
Berlin based music producer/dj Budakid with Ste Flynn, Between Ourselves
---
Saturday February 18th
Uncertain @ The Complex (5pm – 1am)
Eight hour techno party with Scalameriya, Riot Code, Aero, Sam Greenwood, Symone, Alx, Elliot, Intruder, Meltx.
Five to Two @ Bello Bar
Jazz trio launch their second album Talk Soon. Song 50,000
Cleveland Mike @ Hen's Teeth
DJ set in the Lounge.
Pablo Santo @ Lucky's
DJ vibes on Meath Street.
ScareDaCat x Shy Mascot @ The Workman's Cellar
Hip-hop, jazz, funk and live band co-headline with support from Talk Like Dog.
John Blek @ The Grand Social
Irish singer-songwriter.
Em C @ Hang Dai Chinese
Vinyl DJ playing records.
Clannad @ 3Arena
Rescheduled farewell show.
Lifts @ Whelan's
Five-piece Dublin alt-rock band. Support Adam Nolan.
Toss & Mdoovar @ The Sugar Club
South African Amapiano artists. 'UmLando'
ddr. AGM & Party @ The Racket Space (10pm)
Pintbaby, DDR's resident synthpop, electronica & party industrial & DJ Don Rosco on footwork and jungle.
Max Cooper @ Centre Point (11pm)
Live A/V show from Northetn Irish electronic producer.
Mad Miran & Fiddy1 @ Tengu (11pm)
Dutch electronic producer.
Route 94 @ Here & Now / Index (11pm)
English DJ/producer of house music.
Valentine Hip-Hop Special @ The Sound House (10:30pm)
Love in the Endz x Souletiquette
Hidden Love Presents: Player @ Wigwam (11pm)
w/ Jon Hussey & Erik Burka
Drying Weather @ Whelan's
Midnight Show from Dublin alt-rock band.
Church of Beyoncé @ The Well (11pm)
A night dedicated to Bey.
---
Skip to day: Tues | Wed | Thurs | Fri | Sat | Sun | Mon
---
Sunday February 19th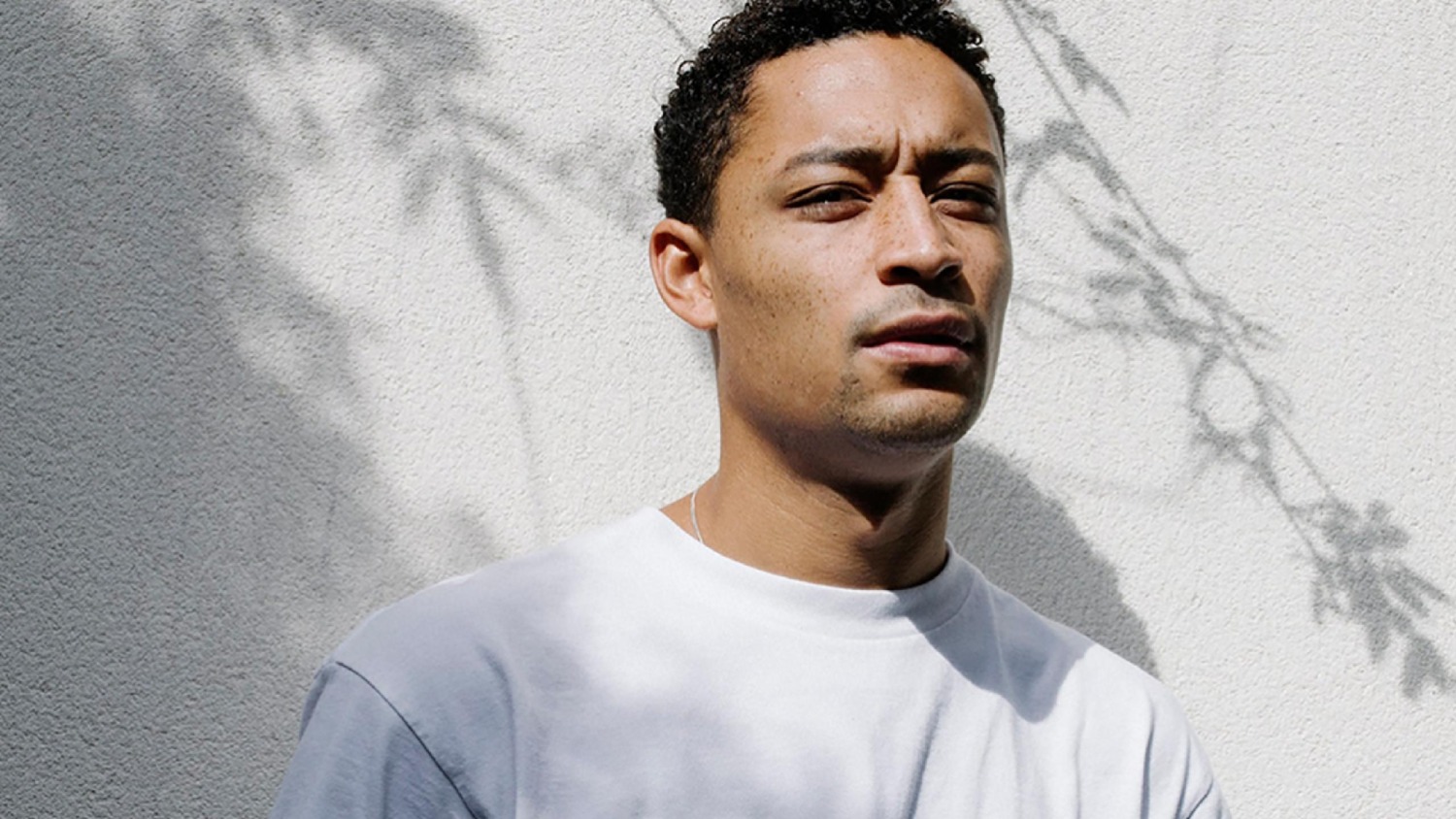 Loyle Carner @ Vicar Street
3 nights with UK hip-hop frontrunner.
Peer Pleasure, Unstuck, VistaFutur, Aliensincaves @ The Workman's Club
Grandmother presents a showcase of the choicest artists from around the tri-county borders of Wexford, Waterford, and Wicklow.
---
Monday February 20th
Rock Fest @ The Grand Social
Four bands playing live including Mallratz, Diversion, Burt O'Hayne, KING CARA
Loyle Carner @ Vicar Street
3 nights with UK hip-hop frontrunner.
The Paper Kites @ Button Factory
Melbourne indie folk outfit
Sticky Fingers @ 3Olympia Theatre
Australian indie rock five-piece
Easy Life @ The Academy
UK chill indie pop.
---