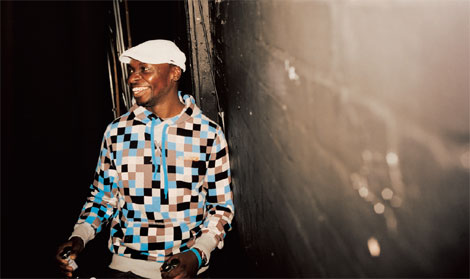 Remember that Malawi-born London-based dude who owns a second-hand furniture shop and recorded a version of 'Paper Planes' in an African language?
Well Esau has finished recording an album with producer Radioclit and it looks set to feature Marina Vello (formerly of Bonde Do Role), The Ruby Suns, Ezra from Vampire Weekend and M.I.A.
Here's a video showing how the recording went down.

There are samples of songs on his Myspace including a rework of Architecture in Helsinki's 'Heart it Races' (and you can download this song over at Mad Decent).