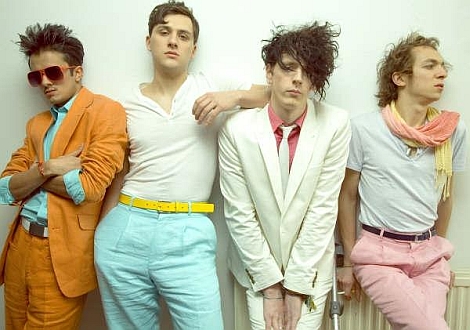 Seriously dudes, you look effin stupid.
So there I was in my internet chair thinking about why I haven't heard any decent remixes lately. Then, these two Mystery Jets remixes popped out of the internet tube and into my ears and I felt good again. Huzzah!
The first is by Duke Dumont and is a positively epic 8 minute tune that sounds like Nathan Fake tinkering with in Royksopp's studio while living on a diet of Apparat. Dumont plays McGruders on June 21st.
The second is a remix of the band's song 'Hideaway' with Erol Alkan by Switch edited by Diplo and is already massive in some DJing circles.
Whatever way you vote today, vote YES for these Mystery Jets remixes!
Mystery Jets – Two Doors Down (Duke Dumont remix)