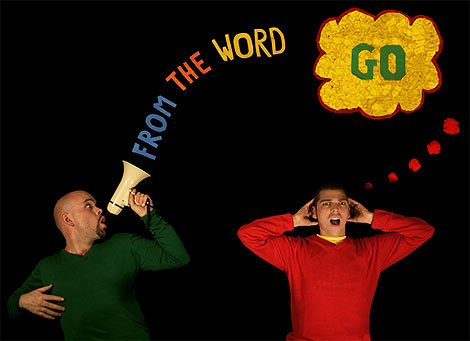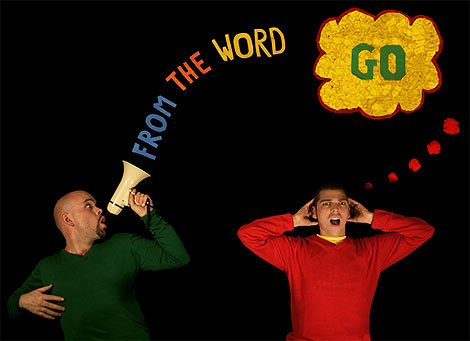 I've been playing MJEX's new album From the Word Go these past few weeks. It's a natural step forward from 2006's Now This I Have To Hear with a more eclectic mix of live arrangements taking in a smattering of everything: hip-hop, funk, R&B, reggae, indie, classical and electronic. Lyrically, the duo are stepping outside themselves by addressing much more than the personal this time around including politics, the urgency of youth, relationships, connections, action and consequence. Indeed, both Messiah J and The Expert contributed to the lyrics this time around.
There are a number of stand-outs on an already solid collection including the Delorentos' guest appearance on the missile rush of 'Geography' (and soon to be second single after 'Megaphone Man') as well as the reggae-tinged 'Amnesia Comes Easily' and fun-time vibe of 'Turn the Magic On' featuring Leda Egri once again. It's nice to present to you another highlight then for the first time anywhere. 'Looking For a Long Term Thing' is their favourite tune they've both ever written. It's a poignant song which appears as the penultimate song on the album.
MJEX – Looking For A Long Term Thing
From the Word Go is out on October 17th. There is an album launch party in Andrew's Lane Theatre on October 18th. Tickets are €15. More info here. I posted about new song 'Jean Is Planning An Escape' a while back also. There is also an interview with MJEX in the new issue of State Magazine out this week.