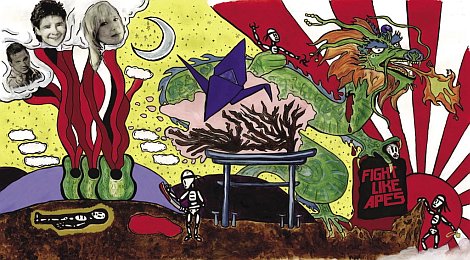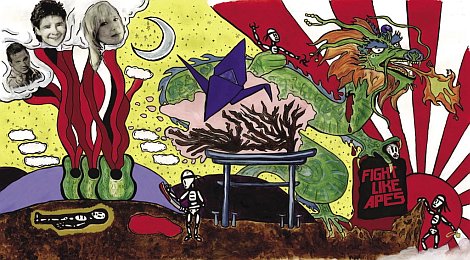 Is this the most anticipated Irish debut album of the last five years?
It certainly seems so. Live broadcasts on Phantom, BBC Sessions, high visibility UK support slots, a buzz here and the UK, album streams, magazine articles, Number 2 in NME's 10 Hopes of the Near Future, blog posts galore, forum debate, regular radio rotation. Everyone is weighing in with their own expectations of the four-piece's debut so I suppose I will too.
In a review I wrote over the weekend due to be published in State very soon I said "The entire album walks the line between pop and alternative perfectly without dipping into procedure". It's a great album, a superb debut from a vital band. It might not even be the best debut album released in Ireland this year but by their own high standards and the hype bar that was set for them, they've not faltered one bit.
I understand peoples frustration at 'Something Global' particularly, especially when it is played every 90 minutes on Phantom during work hours. It's the only song that feels a little too calculated compared to the rest of the album but its still a good song in small doses. Other standouts include 'Digifucker' and the uniquely sounding 'Lumpy Dough'. Even the 8 second brain shout of 'Megameanie' is great showing a band with a bit of balls and character. I think that's the best thing about this band. They've got a bit of colour and character to them that wil stand to them for quite a while.
People go on about the re-recorded versions of 'Jake Summers', 'Lend Me Your Face', 'Do You Karate?' , 'Snore Bore Whore' and ' Battlestations' as if its some kind of sacrilege to revisit them but put those old versions on this album and they would stand out a mile and not in a good way. Why begrudge a band for not keeping it lo-fi if that band only made lo-fi music due to financial constraints? It's too clean and pristine you say? Well, there's a half a dozen Moldy Peaches albums waiting for you instead if you please. I'll be playing my copy of this album instead thanks.
Fight Like Apes – Jake Summers (Live 6Music Session)
Fight Like Apes – Official | Myspace
Fight Like Apes album artwork by Loreana.