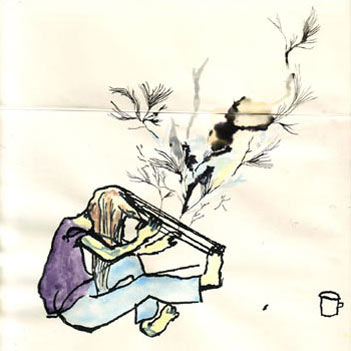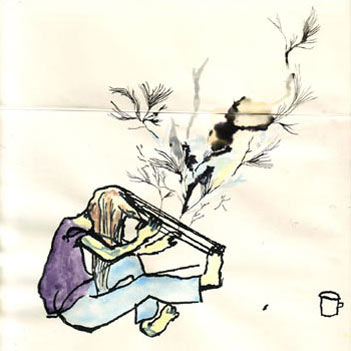 A couple of new free Acroplane releases for your perusal now. Acroplane is a net label based in Belfast releasing electronic albums from original alternative talent. This month they have releases from two electronic musicians who just happened to be female.
First up is Bluebottle Farm's Music to Fall Off yer Bike to, a Venetian Snares-inspired 24 minute EP with organic and abnormal samples and bed-pan beats. The title comes from the time she cycled to work listening to Kid 606, resulting in a minor collision with a vehicle. Amy's a good friend of mine who recently started making music. Judging by these tracks she has come a long way quickly. Give the EP a listen and let her know what you think.
Bluebottle Farm – For the Jig Up
[audio:https://nialler9.com/mp3/acp013_1_bluebottle_farm_-_for_the_jig_up.mp3]
Download the EP from Acroplane.
The other release this month has a freaky cover and the title The Walk Home on Ashland. It's from Chicago experimental composer Margaret Noble. It veers a little towards generic ambience I'm immune to at times but it's quite nice anyway.
[audio:https://nialler9.com/mp3/acp012_4_margaret_noble_-_floating.mp3]
Download the EP from Acroplane.
Last, but definitely not least is the latest in the Alphabet Set 30 minute mixes, this time from Fringe. Fringe resides in Dublin and makes very engaging electronic music. Sometimes she sings on her tracks. She is also responsible for my favourite ambient tune ever called "Improving" which I wrote about last year. It's the second song on this mix "Chairs".
Fringe – Chairs (30 Minute mix)
[audio:http://alphabetset.net/audio/fringe/abcnet009-fringe-chairs.mp3]