It's a cold Wednesday evening in early January, a quiet time typically reserved for staying in and weathering the January blues, But outside The Sugar Club on Dublin's Leeson Street, there's a palpable sense of early year excitement as a throng of people that snakes around to St. Stephen's Green waiting for the venue's door to open in 90 minutes. They pass the time by singing along to songs playing from a bluetooth speaker, and there's only one artist they are singing.
22-year-old Dublin-raised Trinity college science Jonathon Ng is the artist in question and the night is the visual premiere of Vertigo, his debut album as Eden.
Ng's story is one that has flouted the traditional mainstream industry and was built on an online fanbase over the course of five years of self-released music. Now, with a major label and the manager of one of the world's biggest popstars, Justin Bieber, Ng is ready to move beyond this fervent fanbase. But first, let's go back to the beginning.
From the bedroom of Eden
For two years from 2013 Eden posted his music exclusively to Soundcloud as The Eden Project, which accumulated over 70 songs made in his bedroom that quickly established this vigorous fanbase.
"I had never sent any of my music to blogs or labels, I literally just put it on SoundCloud and despite the fact that YouTube promotional channels were picking it up and some songs had hundreds of thousands of views I never had any contact from anyone in the music industry."
It was the action of YouTube channel Mr. Suicide Sheep sending his music to blogs that changed his popularity to a high-demand new artist within the music industry.
"Suddenly there was this weird frenzy of me being emailed by every record label I had ever heard of. People were flying in to meet me and flying me to meet them. Eventually, I just told them all I didn't want to sign but I did pick up a management team. Initially, I didn't want to have a manager, I wanted to keep doing it by myself and see how far I could take it with just me"
That management company is owned by Scooter Braun, who famously found Bieber as a kid. Braun and his team saw that the numbers alone online could support Eden's first live dates which sold out out venues in Dublin, LA, New York, San Fran, London and Toronto.
Ng is about to embark on his third world tour in March, this time around playing 39 shows including a hometown gig in Dublin's Olympia Theatre on April 24th but it was only a year and a half ago when he first performed Eden songs live.
Having played in bands and orchestras as a teenager, the stage was not a completely strange place but travelling across the world to America to perform as Eden for the very first time became a very daunting experience for him.
"That was the first sign that these numbers on the Internet were actually real people, Ng says. "It may sound bizarre but when you post a song and it gets hundreds and thousands of views and likes, it just turns into numbers."
While on tour for the second time in 2016 at a show in Austin, Texas, Ng found himself in an unusual circumstance that enforced a poignant reality for him, turning those numbers into real people at live shows as his career evolved rapidly.
"Two of my friends from home were studying there at the University of Texas in Austin. I was playing the songs and they were right in front of my mic stand the whole night waving at me. I had never been to this city before, there were 500 or so people there who paid money to see my sing songs and there are two of my friends in the front. The more shows you do it starts to just feel like a crowd of people and you stop thinking about it. Then I see two of my friends in the front row and in this random city in the middle of Texas and you think, these are all people, they all decided to part with their money, if it was hard earned or if it was the little money you have as a teenager or a college student and they came to see me sing the songs and have a good night. It's quite special really."

Switched a mindset on tour
It was forgetting his onstage earplugs for a show in Fuji Rock, Japan that allowed Eden to gain a different perspective in his live show performances.
"I always bring the headphones I use in the studio so I used them on stage and it helped so much, it put me in my own bubble. I found that I used to feel like I had to entertain every single second of the performance and that I always had to be doing something interesting. It let me be more aware of myself and to forget about the other side of the barrier where the fan and listeners were. I could just walk around on stage and just look at the floor and sing and that made me enjoy the performance way more."
For Ng, it appears that the concept behind his music was and is explicitly personal, a multi-instrumentalist, collecting voice notes, producing, writing and singing all of his own music.
Vertigo deals with Ng's own experiences of moving away from Dublin to New York, his adjustments with life on tour, loneliness and in his own words in a video posted online he states that it is "a catalyst for change in so many ways and has taught me more about myself than I even though it would. I made Vertigo by myself, for myself."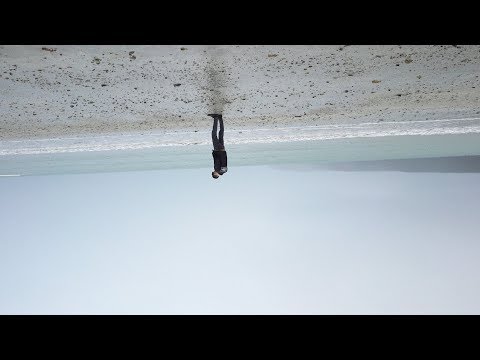 The scale of his success and the accumulation of over 120 million Spotify streams may contradict this-story of a teenager creating music from the confines of his own bedroom with no intention of self-promotion but perhaps this factor may just be the be denominator that has lead to Eden's success.
Touring the world and performing landed him in a conflicting bubble of isolation but now in paradox through talking to his fans, he understands his music is giving comfort to others.
"People talk about it they say it about my music – 'I listened to your song, it makes me feel like i'm not alone and it's really helpful."