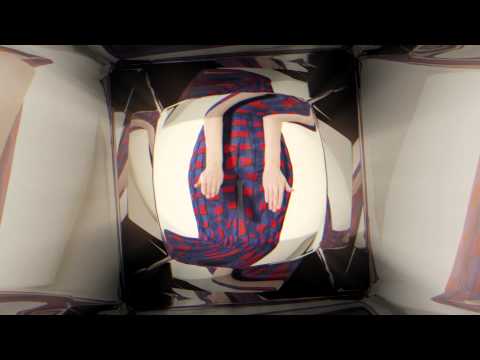 A few weeks ago Cameron Mesirow/ Glasser gave us the first listen of new material from her forthcoming album Interiors with 'Shape', a suitably amorphous track that came with a note about how her new music is inspired by "architecture, a physical imposition in my life, and the fluid emotional boundaries of relationships."
The video for new song 'Design', by Jonathan Turner pushes those concepts further with an artful take on the title of the album. An unrecognisable morphing shape sits on a plinth while Mesirow dressed in a patterned dress and heels reacts to it with her body's movements. It's a strange clip but a good match for the song's cinematic arpeggiated synths and nuanced production.
Interiors is sounding like a step forward for Glasser. It's out on October 4th in Ireland through True Panther.