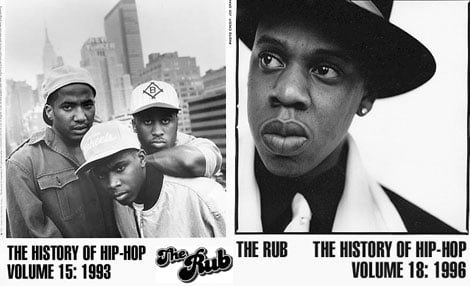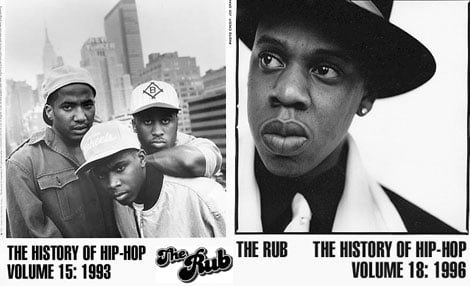 Lyrics in post – Madvillian (MF Doom) – Accordion
I'm dumbfounded how good these mixes are. Brooklyn's The Rub have compiled 21 volumes of hip-hop, one for each year from 1979 to 1999. It serves as an in-depth aural history of the genre. I've already heard about 4 tunes from 1992 I'd heard before, loved and forgotten about. The early volumes take in the birth of hip-hop with Grandmaster Flash, Sugarhill Gang, Public Enemy, Spoonie G and Run DMC. Then we have early 90's mix of gangsta rap (Ice Cube, NWA) to more conscious rap (A Tribe Called Quest, Gang-Starr) before the late nineties domination of Jay-Z, Outkast, DMX and Wu-Tang Clan. Of course, there's plenty of forgotten gold in-between.
Thanks to Weareie for the tip.