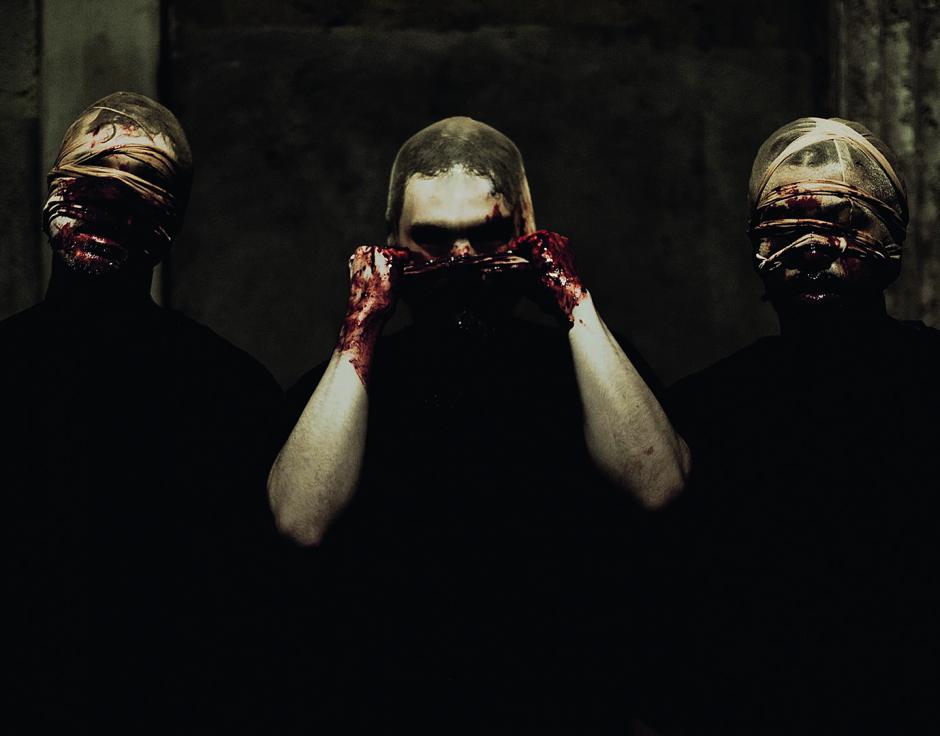 With the release of their excellent new album There Existed an Addiction to Blood, LA rappers clipping. referred to themselves as a "transmutation of horrorcore". With Halloween upon us, let's sink our teeth into the spookiest of all genres, Horrorcore.
A sound plagued by controversy and sure to draw the ire of your neighbours at any time of the day, Horrorcore is the persistently weird and unsettling little brother of hip-hop that dresses all in black and tags every wall with 666. 
Beginning its journey in the aftermath of Michael Jackson's dark pop hit 'Thriller', Horrorcore saw pop-leaning rappers like DJ Jazzy Jeff & The Fresh Prince flirting with tongue-in-cheek, horror influenced bounces that traded primarily of the pulpy novelty of spooky rap. 1987 saw the release of Insane Poetry's Twelve Strokes Till Midnight, an album which moved away from the light-hearted lilts of the early genre and built itself around macabre lyricism and horror movie sampling. Twelve Strokes Till Midnight largely maintained accessible 80s' flows and beats, just with a sprinkling of horror motifs.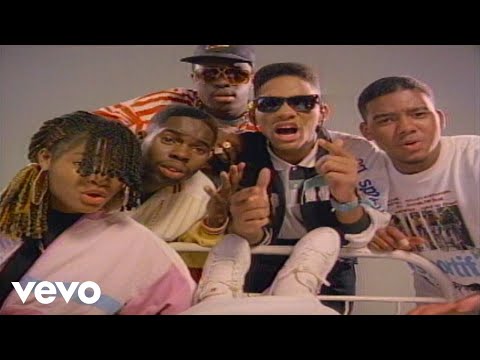 Moving into the 90s, Horrorcore developed in a more realised sound. The Geto Boys' 1991 album We Can't Be Stopped combined 90s gangsta rap vibes with slightly off-kilter, displacing productions and psychological horror themes. Rap supergroup Gravediggaz (who counted RZA and Prince Paul amongst its ranks) shaped the genre into its most recognizable form with their hardcore influenced 1994 album 6 Foot Deep. The sinister production style, threatening flows and almost metal-like instrumentation have endured the years to build an ongoing foundation for the genre and 6 Foot Deep was the first time the sound garnered prominence. 
Throughout the 90s, the genre expanded. Influential alternative rap legends Three 6 Mafia dabbled with macabre, satanic imagery in their debut album Mystic Stylez whilst Flatlinerz' U.S.A. (Under Satan's Authority) achieved chart success despite its violent imagery. Eventually, Horrorcore met a dilution point, straying away from its original sound and into the hands of an American popular music landscape that had embraced the angst and marketable violence of nu-metal. This period saw the rise of Insane Clown Posse's watered-down, theatrical take on the sound which all but eviscerated the hip-hop roots of the genre.
Horrorcore maintained a presence in musical consciousness throughout the early noughties with the likes of Eminem adopting visual motifs from the genre. Inevitably with a genre that prided itself on being disturbing, Horrorcore and its descendants drew the ire of concerned parents after the Columbine shootings and connections between fans of the genre and criminal activity. After the moral panic at this time, the scene largely lost its public relevance and slowed down in development.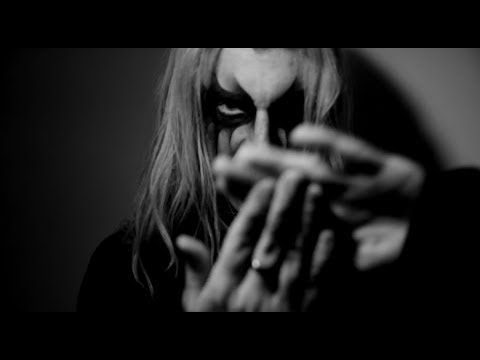 Witch house's occult focused take on dreamy electronic briefly emerged in 2010 before the Soundcloud rap explosion ushered in a new type of Horrorcore related artist. Not bound by the limitations of releasing wildly inaccessible music in the label-based age of their successors, 2010s Soundcloud rappers and artists pulled the genre to its extremes and blended the horror aesthetic with recently emerged genres like trap, emo and electronic.
$uicideboy$ led this charge most visibly with metal screams and threatening trap beats whilst Ghostmane, SpaceGhostPurp and Pouya built solid cult followings with their horror influenced, sinister trap. Elsewhere, the genre developed a softer, emo influenced direction alongside Spooky Black, Wicca Phrase Springs Eternal and Slugchrist combining horror and occult aesthetics with hazy, spaced-out rap.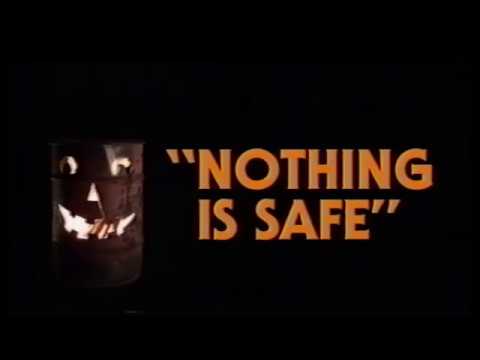 At the moment, the sound is developing into a more critically accepted and hype-driven place than ever before. Acts like Denzel Curry and JPEGMAFIA who combine the visceral, 'your mam definitely wouldn't like this' aesthetic of Horrorcore with a contemporary, more complex approach have breathed life into the sound and introduced it to a whole new audience. Upcoming rapper Wifisfuneral's inclusion on the XXL Freshman list and the recent success of self-proclaimed Horrorcore band clipping. indicate that despite the best interests of concerned parents around the world, Horrorcore is here to stay.
Check out our Horrorcore essentials playlist.