With restrictions starting to lift around the world post first wave of COVID-19, our thoughts have been turning to more practical matters when it comes to how the live music industry and events will operate in a new era.
While we've seen socially-distant gigs in venues, drive-in concerts and raves take place in Europe and we've put across the idea of a dinner and a show, these are largely stopgaps. YouTuber Marc Rebillet is doing drive-in shows too.
This Friday, country-rock artist Travis McCready of Bishop Gunn was due to be the first American artist to play a Ticketmaster-sold show after lockdown at a venue, Temple Live in Fort Smith in Arkansas. It's since been issued with a cease-and-desist from the governor of the state, (largely because May 18th is the date of the state's actual reopening) but it does give us some idea what may be in store for live venues here too.
As well as the 2 feet social distant rules, the precautions and restrictions from Ticketmaster's guidelines for the gig include:
The gig was sold at 20% capacity – 229 of 1,110 cap allowed.
Ticketbuyers will  be allowed to enjoy the gig in groups but only in restricted 'fan pods.' Each pod, in turn, must be at least six feet from any other nearby pod, and no pod can exceed 12 people.
Everyone will be required to wear a mask throughout the entire performance (those who don't have a mask can purchase one at the venue). 
Temperature checks will be taken at the entrance.
Anyone using balcony seating will not be permitted to use the elevator, and all hallways and corridors will be one-way only.
All beverages will either be prepackaged or have a lid.
Bathrooms will be limited to 10 people at a time, and "all soap and paper towel dispensers will be no-touch."
Venue will be sanitized by independent third party prior to each event via fog sprayers.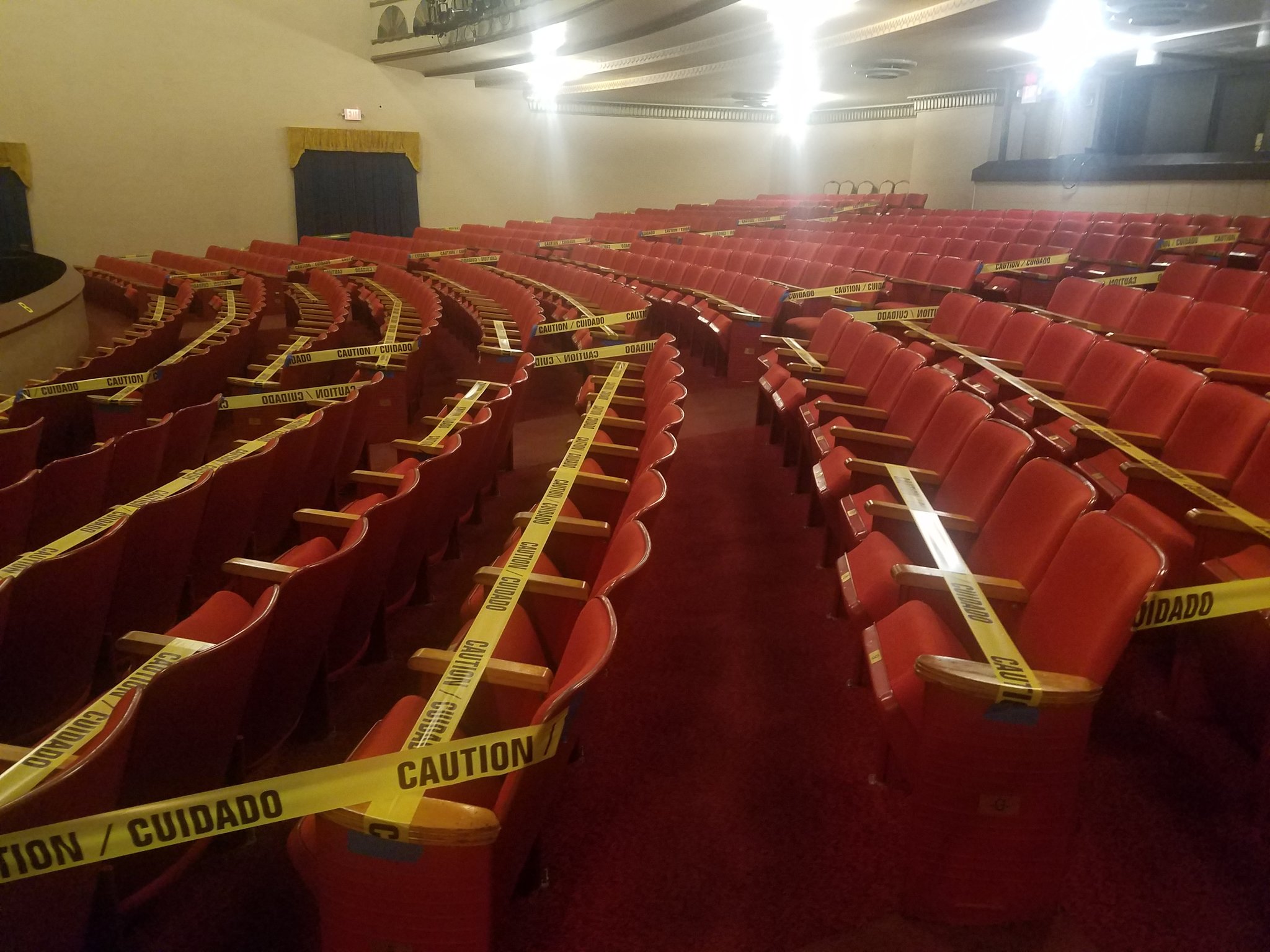 It's a sign of where we may be headed locally once lockdown and events get back to being run potentially. Would you want to go to a gig with those restrictions in place? It may be your only option for the foreseeable future until a vaccine makes things safer to congregate.