Slane Irish Whiskey is a trailblazing Irish Spirit that has music in its heritage. Like Nialler9, Slane Irish Whiskey is all about new adventures and making a bold choice. Next time you're looking for a spirit that comes recommended from someone who knows their music, try Slane Irish Whiskey.
Please enjoy Slane Irish Whiskey responsibly/visit drinkaware.ie.
© 2022 Slane Irish Whiskey

---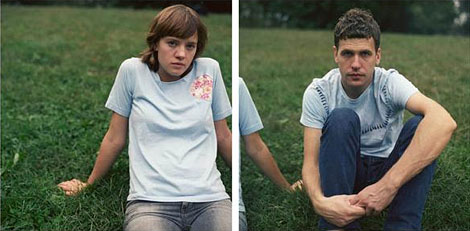 No doubt you'll have seen the Future Days line-up by now. One of the acts due to play alongside Dan Deacon, White Williams, Deerhunter (?) and Jape in Vicar Street on June 14th is Brooklyn duo High Places.
Their Myspace description says they sound like – "Two dads hanging out" but Mary Pearson and Robert Barber are closer to Animal Collective-eerieness than something as testerone-fuelled as the description suggests. Their eMusic only release 03/07 — 09/07 collates their short songs into album format. The songs are full of naivety, clicking sounds and submerged noises. I like.
Buy 03/07 — 09/07 from eMusic.