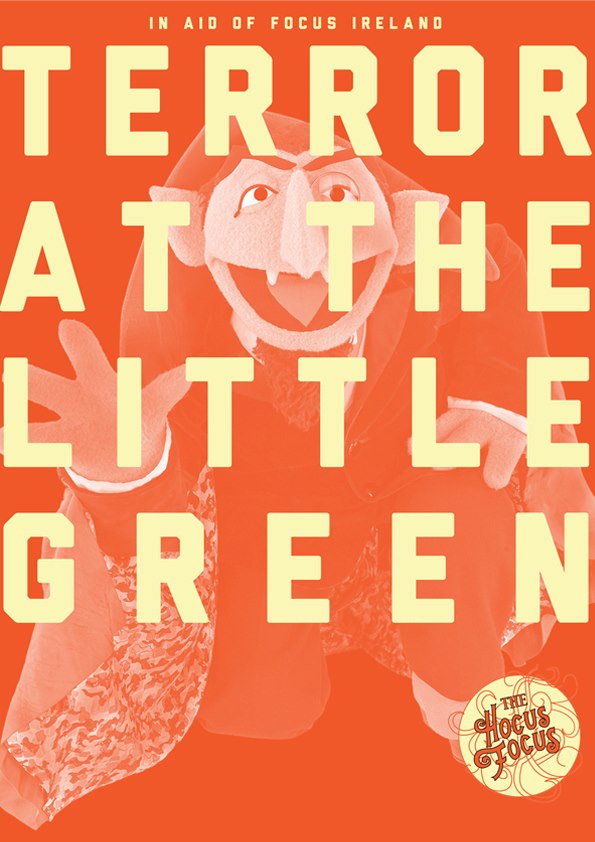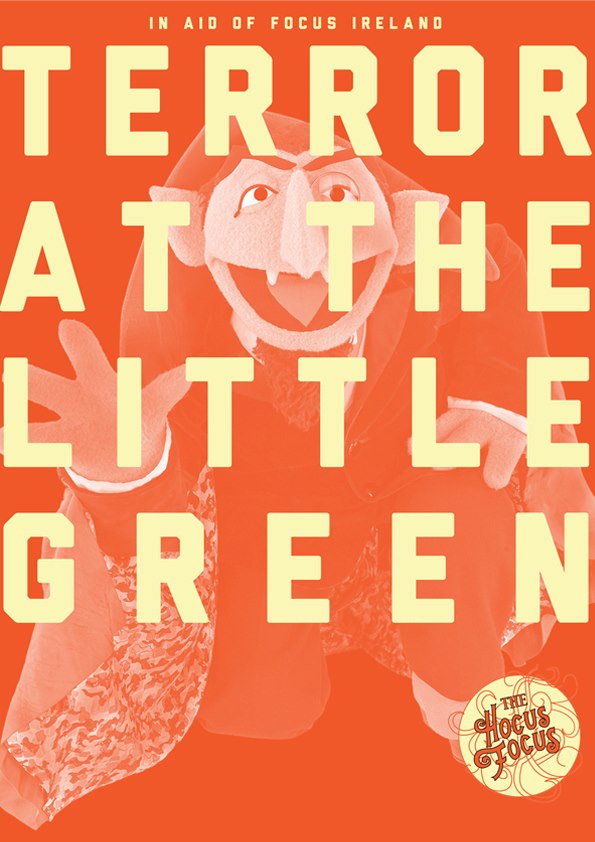 The Hocus Focus is a marathon of 50 DJs, performers and entertainers over 50 hours over one week in Little Green Café Bar & Gallery (formerly U bar)  from this Thursday 25th to the following Wednesday.
DJs  and artists include: Le Galaxie, Last Days of 1984, Drawing with Don Conroy,  Nialler9, Jim Carroll, Lunar Disko, All City,  Bitches With Wolves, Bobofunk, Niall D'arcy, Trev Radiator, Tara Stewart & A State Of Being,and lots including a Tim Burton quiz. Full listing below. I'm playing on the Sunday at 7pm at The Terror On The Green fancy dress and more.
All money raised goes towards homeless charity Focus Ireland. Suggested donation is €10.
THURSDAY:
23:00 – 00:00 – Paul Lawford
22:00 – 23:00 – Diggers
21:00 – 22:00 – Conor Griffin
20:00 – 21:00 – Jim Carroll (Irish Times OTR)
19:00 – 20:00 – Tara Stewart & A State of Being
18:00 – 19:00 – Gianni (Dolce Merda)
17:00 – 18:00 – Jay Reid
*Sugar Skulls Open Exhibition Launch @ 19:00 – https://www.facebook.com/events/396938193710196/?fref=ts *
FRIDAY:
21:00 – 00:30 – Throwing Shapes DJs
20:00 – 21:00 – Bitches With Wolves
19:00 – 20:00 – Schoolbag
18:00 – 19:00 – DRAW WITH DON CONROY (THE DEN)
17:00 – 18:00 – Daire Legaspi
SATURDAY:
21:00 – 00:30 – Lunar Disko DJs
20:00 – 21:00 – James Kirwan
19:00 – 20:00 – Bobofunk
18:00 – 19:00 – Niall Darcy
17:00 – 18:00 – Jam Art
*Shit Scaredless (The 10 Worst Horror Movies of all time shown all day)
SUNDAY: TERROR AT THE LITTLE GREEN
23:00 – 00:30 – Fear-an Fitz
22:00 – 23:00 – Daniel Hangman Hannigan
21:00 – 22:00 – Le Galaxie DJ Set
20:00 – 21:00 – Trev Radiator
19:00 – 20:00 – Nialler 9
18:00 – 19:00 – Brain Jenkinson
17:00 – 18:00 – Craig the Plague
*Tarot Reader, Murder Mystery & Magician from 18:00
MONDAY:
23:00 – 00:00 – Sam Greenwood
22:00 – 23:00 – Andrew Cassidy The Human Freak
21:00 – 22:00 – Donal Mooney
20:00 – 21:00 – Niall Dunne
19:00 – 20:00 – Alan Keane
18:00 – 19:00 – Gary Devitt
17:00 – 18:00 – Rottsy Rock N Roll Show
TUESDAY:
23:00 – 00:00 – Sean Arthur
22:00 – 23:00 – Jamal Sul
20:00 – 22:00 – The Tim Burton Quiz
19:00 – 20:00 – Carnoid
18:00 – 19:00 – Sarah (WAR)
17:00 – 18:00 – Hannah Racecar
WEDNESDAY:
THE LITTLE GREEN HALLOWEEN BALL