So this week is the one year anniversary of J Dilla's untimely death. As I said back in April last year, it's sad that it takes the death of a person to recognise the value of their life's work but the sentiments around the remembrance are celebratory, life-affirming even, if you're familiar with the fruits of his talent which is what we have left. So I'd like to take some time to highlight some of the songs which have shaped the legacy of one of hip hop's greats as well as take in some of the things which are happening at present to further the status of J Dilla as lengendary producer, rapper and hip hop luminary.

J Dilla aka Jay Dee 1974 – 2006
Statik Selektah/ Q-Tip Mixtape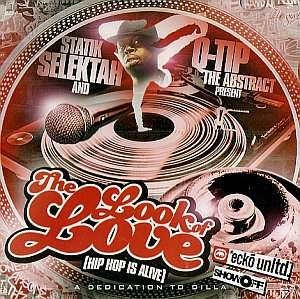 Stones Throw Records has been calling February Dilla month so as you can imagine there's plenty of news and tributes. Firstly, Q-Tip and Statik Selektah have got together to produce a mixtape in dedication to Dilla, entitled The Look of Love featuring artists who were associated with the man and who he also produced. It's an extolling collection of tunes with contributions from the cream of hip hop: Common, The Roots, Talib Kweli, Tribe, De La Soul, Biggie, Tu-Pac, Hi-Tek, Snoop, Dr. Dre, Busta Rhymes and more. 10 tracks were originally produced by Dilla himself. It's probably pretty hard to get officially, but there are various torrents available if you look around.
A Tribe called Quest – The Love (2001) – Produced by Dilla
[audio:https://nialler9.com/mp3/A_Tribe_Called_Quest-_-_The_Love.mp3]
Common – Love is… (2005) – Produced by Dilla
[audio:https://nialler9.com/mp3/Common_-_Love_Is.mp3]
Stones Throw Podcast
Stones Throw's roster has also been remembering Dilla, mostly notably with a mammoth 76 minute "Thank you J Dilla" mix inspired podcast from J. Rocc. You can get it here. Plenty of great hip hop for free taking in some of the above artists, others such as Mos Def, Pharcyde and Madlib and songs featured here.
Ruff Draft re-release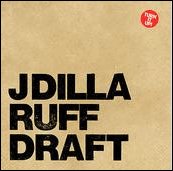 Originally released on vinyl only in 2003, March will see a proper release for the Ruff Draft EP with a deluxe 2 CD version containing bonus instrumentals, interludes and vocal tracks. Ruff Draft has plenty of Dilla's quality production but is also all about him showcasing his skills as a rapper. There are some gems on this release, most noticeably the spectral "Nothing Like This" and the previously unreleased "Cum on feel the Noize" Slade sampling "Wild". It's great that it's going to get some deserved recognition. Ruff Draft is released on the 20th March.
[audio:https://nialler9.com/mp3/J_Dilla_-_Wild.mp3]
[ Buy Ruff Draft ]
The Stories behind the Songs
The following is a reproduction of extracts from a Fader article from Dec 2006 in which various artists talk about specific Dilla productions.
Pharcyde – "Runnin"
Labcabincalifomia (1996)
We were looking for Q-Tip to do some tracks for us. He couldn't do what needed to be done, but he said, "You can check my boy," end we were like, "Okay who is it?" He was like, "Jay Dee." We didn't even believe Jay Dee existed. Q-Tip's name is Jonathan Davis, we thought it was Q-Tip pretending that was his little spin-off name. Q-Tip brought a bunch of beats over, we heard "Runnin" and "Drop," it was some incredible shit. Jay Dee came to Los Angeles and he had his SP1200 and he would just flip these beats like nobody's business. This kid couldn't fuck up a beat. I gave him one of Vince Guiraldi's Snoopy loops like, "I always wanted to do something with this," end he flipped this song called "Splattitorium" end I was like, "Of course." Fat Lip and I fought physically over the way Jay Dee originally programmed "Runnin'." Fat Lip went in and reprogrammed every straight beat because Fat Up was all about having the beats a certain way. I fought for it to be the way that it was because I was a stickler about people's creative input – that's what we hired him for. If I didn't stop that and physically fight this guy for it, "Runnin'" would have been a different song all together on a spiritual level. -SLIM KID TRE
Pharcyde – Runnin' (1996) – Produced by Dilla
[audio:https://nialler9.com/mp3/Pharcyde_-_Runnin.mp3]
[Buy – iTunes]
"As Serious as Your Life (remix)" – Four Tet
As Serious as Your Life 12-inch (2003)
My record company asked me if I wanted to get any remixes for my album Rounds. I instantly suggested Jay Dee, thinking it was deeply unlikely. Domino tracked down his manager, sent him the music and a few weeks later we heard back saying he was up for doing it (for a very reasonable fee). A couple of months passed and no remix showed up so we chased his manager. He came back saying that Jay Dee had been quite sick recently. Not knowing how serious his illness was, we decided to just wait and see what happened. Then one day I got a call from Domino saying a CD has turned up in the post and the remix is wild: it has Jay Dee singing on it and some guy called Guilty Simpson rapping. He had made the heaviest beat from the sounds and him and Guilty were rapping amazing lines all over it, stuff about saxophone reeds and Eddie Murphy's pants. The way he had made the title of my instrumental track into this huge vocal hook was just too good. "As Serious as Your Life" a reference to a book about '60s free jazz, so to hear Dilla sing about something that I associated with Coltrane and Ayler was especially deep for me. – KIERAN HEBDEN
Four Tet – As Serious as your life (Jay Dee remix) – 2003
[audio:https://nialler9.com/mp3/Four_Tet_-_As_Serious_As_Your_Life_(Jay_Dee_Remix).mp3]
[Buy – iTunes ]
J Dilla – The Samples
Donuts, which Dilla produced from his hospital bed is a stunning collection of 31 instrumental tracks which you've no doubt heard fragments of If you've been paying attention this last year. For the album, he samples Diana Ross, Dionne Warwick, The Jackson Five, ESG, Isley Brothers, Kool and the Gang and others. For the song "Workinonit" Dilla sampled 10cc's hilarious song "Worst band in the World". Sample lyrics – "Here I am a record on a jukebox / A little piece of plastic with a hole, ooh / Play me / Buy me and you play me then my plastic turns to gold / Here we are together on your hi fi / A little piece of plastic with a hole, oh / Fade me, fade me, fade me, fade me….. /". Listen to it.
10cc – Worst band in the World (1973)
[audio:https://nialler9.com/mp3/10cc_-_Worst_band_in_the_world.mp3]
[Buy Donuts – iTunes ]
Seriously, if you dig any of the above tunes, make sure you pick up a copy of one of the releases to support Dilla's family and legacy. It's important and there are many who would go as far to say J Dilla Changed my Life. R.I.P James Yancey aka J Dilla.
More: J Dilla on Stones Throw