Slane Irish Whiskey is a trailblazing Irish Spirit that has music in its heritage. Like Nialler9, Slane Irish Whiskey is all about new adventures and making a bold choice. Next time you're looking for a spirit that comes recommended from someone who knows their music, try Slane Irish Whiskey.
Please enjoy Slane Irish Whiskey responsibly/visit drinkaware.ie.
© 2022 Slane Irish Whiskey

---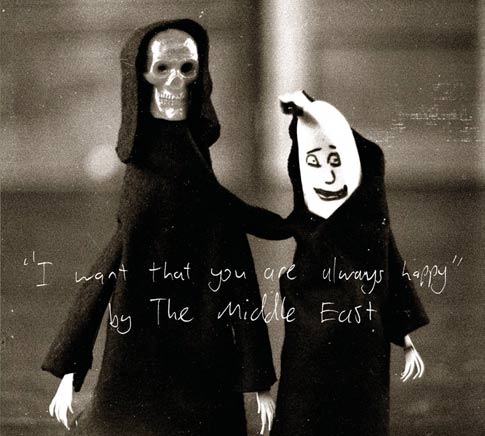 Listen to three tracks from the The Middle East's forthcoming album I Want That You Are Always Happy released on June 3rd through Play It Again Sam. 'Hunger Song' is the first single from the album.
I Want That You Are Always Happy Tracklisting
1. Black Death 1349
2. My Grandma Was Pearl Hall
3. As I Go To See Janey
4. Jesus Came To My Birthday Party
5. Land of The Bloody Unknown
6. Very Many
7. Sydney to Newcastle
8. Mount Morgan
9. Months
10. Dan's Silverleaf
11. Hunger Song
12. Ninth Ave Reverie
13. Deep Water