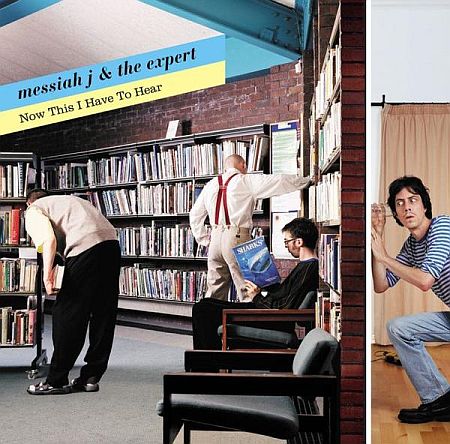 Messiah J and the Expert have raised the bar for Irish hip hop with the release of their new album Now This I Have to Hear. Displaying a great range of instrumentation with a live band feel, the album is full of acoustic guitars, perky samples and synths, accordions and a choir not to mention special guests C Rayz Walz (Def Jux), Leda Egri and underappreciated Dublin musician/singer Nina Hynes.
I always find that many hip hop artists far removed from the streets of Brooklyn or LA cite old skool hip hop as their major influence and shun the majority of modern hip hop. Fine as long as you are using the that period of hip hop as inspiration for something new and not copying those styles verbatim. MJEX are doing things the right way around and are creating hip hop informed by other genres making the music much more appealing and modern.
One of the major draws of the album is the refreshing, reflective nature of the lyrics free of clichés and touching on love, loss, regret and bad support acts. One of the most refreshing albums to come out of Ireland in a while.
MP3s
Messiah J and the Expert – Something Outta Nothing (with Ledi Egri)
[audio:https://nialler9.com/mp3/Messiah_J_and_the_Expert-Something_Outta_Nothing.mp3]
Messiah J and the Expert – No Bagsies No Keepsies (with Nina Hynes)
[audio:https://nialler9.com/mp3/Messiah_J_and_the_Expert-No_Bagsies_No_Keepsies.mp3]
[ Official Site | Myspace ]
[ Buy – iTunes | Road Records ]