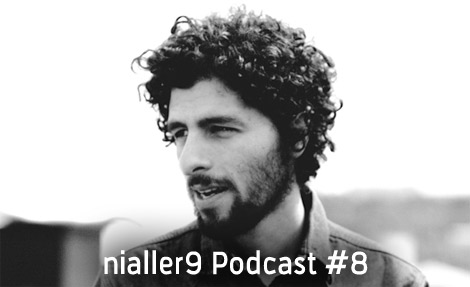 We finally recorded number eight last night, despite being overcome with random giddiness all day yesterday. Do you ever get like that? When you can't help but do something silly by default. Anyway, I made it very difficult for Aoife when she was recording it cos I was like that. Poor girl. I did learn about Musical Youth though so it's all good.
Likin' this one. I have been holding back on posting some of these songs on their own as I wanted to put them into the Podcast. We start with a song from Quentin Tarantino's Death Proof soundtrack, take in a tune from Flylo's excellent Reset EP, a beautiful new José Gonzalez tune, Jeffrey Lewis covering Crass, a Thom Yorke remix, a song from yet another shelved Q-Tip album, Wicklow boys Hybrasil, a band with a stupid name and a Frenchman with an ear for soundtracks.
Aoife Mc, The Indie Hour presents as always.
Subscribe to the Podcast via iTunes
Subscribe to the Podcast – Other Programs
Podcast #8 – October
nialler9 Podcast #8 – October (MP3)
Subscribe to the Podcast via iTunes
Subscribe to the Podcast – Other Programs