A handpicked selection of some of the best festivals, gigs and events coming up in the next three months this summer…
Body & Soul Festival @ Ballinlough Castle Co. Westmeath (€139 / €55 for Sunday)
Friday June 20 – Sunday June 22
A growing reputation as the best boutique festival in Ireland that draws in a serious lineup into its eclectic programme. Caribou, Darkside, Goldfrapp, John Grant, Shabazz Palaces and Mount Kimbie are the big name draws but there's plenty of Irish talent with the likes of Young Wonder, Colm Mac Con Iomaire, Come On Live Long and DJ night lineups curated by Mother, Nightflight and Hidden Agenda.
---
Sunday June 29
Reflektor, the latest album from Arcade Fire, is a double release, that at 75 minutes took weeks to unlock its best moments. But now that its been digested some highlights are obvious: We Exist, Reflektor, Here Comes The Night Time, Afterlife to name several. The band's live show has been trucking around playing songs tied to the city they're playing in. My guess for June 29th? U2? Too obvious? The support band Pixies are on a second or third reunion at this point (sans Kim Deal of course) but their discography is loaded with classics enough to make you forget about those new unrequited songs. You can also catch the Pixies Live At The Marquee in Cork on June 30th.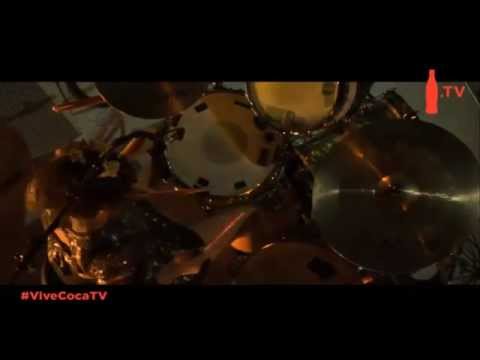 ---
Wednesday July 2
An odd pairing at first glance but for the price of €59.50, one that's pretty economical. On the one hand, Pharrell's latest album Girl is a bit lightweight but he has the prescience of his audience to include a smattering of hits like Frontin', Hollaback Girl, Drop It Like It's Hot and Beautiful. As for Kanye? Well a lot has happened for him since Yeezus (baby, marriage, going to the cinema in Portlaoise) dropped but it's unlikely that there'll be any letting up in the spectacle department as the Yeezus tour is his most ambitiously staged yet.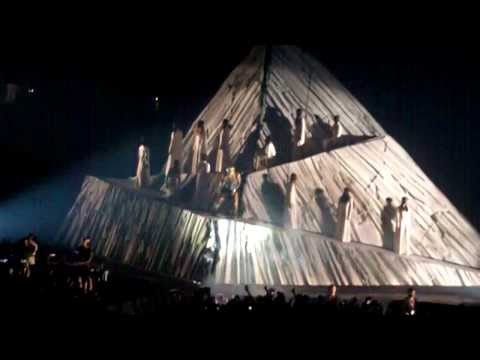 ---
The Prodigy @ The Marquee, Cork (€60)
Wednesday July 2
If you're of a certain age, enough time has passed without you losing your shit to the sound of Liam, Keith and Maxim that it's probably time to worship at the firestartin' altar once more. You'll be rewarded with a heavy dose of raved-up punk classics: Voodoo People, Breathe, Smack My Bitch Up, Their Law and Out Of Space. That's hard to say no to.
https://www.youtube.com/watch?v=leJy15Rn-AU
---
Friday July 4th
Seven Quarters is a new club night which happens four times a year in Whelan's with a limited seven inch vinyl from each band given to the first 150 members of the audience. The second edition sees the alternative pop of Patrick Kelleher line up alongside the synth electronics of Magic Pockets.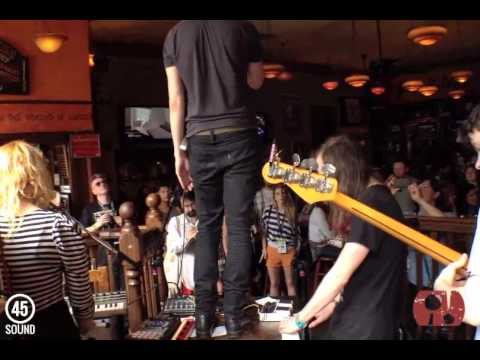 ---
Saturday July 5
I always associate the summer with the sound of A Tribe Called Quest so this is an appropriate use of the season. Kicking off at 6pm with a screening of the Beats, Rhymes & Life documentary, the night continues with Joints&Jams DJs playing some Tribe music and related-material. The Big Blue Bus will also be putting on a special themed pizza , The Ham N Eggs (roast organic ham, free range egg & spinach) named after their 1990 track.
---
Little Green Cars @ Iveagh Gardens, Dublin (€28)
Saturday July 12
Watching the rise of LGC has been fascinating, not least because I first saw the band win a battle of the bands competition as a group of raggle-taggle 15 year-olds. They're now in the world-class league thanks to heavy gigging and a collection of harmonic indie-folk songs that have found a rightful sizeable audience. This is their biggest headline show in Dublin but it won't be their last.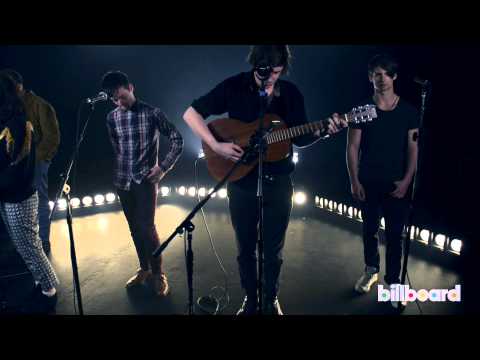 ---
Hall and Oates @ Olympia Theatre (€33)
Tuesday July 15
Daryl and John are still some of the biggest hitmakers in the business, and remain the top selling duo in U.S. chart history. That's because of the HITS: I Can't Go For That, Maneater, You Make My Dreams, Rich Girl, She's Gone and others. Classic pop music and a rare chance to see the creators in the flesh.
---
The National @ Iveagh Gardens / Live At The Marquee @ Cork City / Big Top, Galway
July
Mid-July is all about the maudlin indie-rockers from New York who play four different outdoor gigs in Ireland. Kicking off at The Marquee in Cork on July 14th, the Big Top in Galway on July 16th and two nights in Dublin's Iveagh Gardens on June 18th and June 19th. Phosphorescent support on all dates except the 19th where Owen Pallett steps up. I recommend an advance watch of The National film Mistaken For Strangers, a fascinating and funny documentary about lead singer Matt Berninger's brother Tom, who comes on tour with the band.
---
Longitude @ Marlay Park, Dublin (€149 for weekend / €59.50 per day)
Friday July 19 – Sunday July 22
Last year's Longitude established the festival as an essential part of the summer calendar and while this year relies more on the new names than the big names there's plenty to recommend spending time in an suburban park with: Haim, Disclosure, Massive Attack, John Talabot, James Vincent McMorrow, Chvrches, Hozier, Le Galaxie, Talos, Banks and Roosevelt.
---
Saturday July 26
Maybe it's a bit silly putting an invite-only event on a guide but Mountain Dew is doing something different and deserves some kudos. Events like this should be encouraged. Run by Colm O'Herlihy from the garden of his family home, the musical lineup includes Talos, Slow Skies, Stevie G, Samaris, Meltybrains? Daniel Martin Moore, Conor Walsh and there'll also be some Jim Carroll-hosted Banter and good food by The Rocket Man. Besides, maybe if you ask nicely, he'll invite you along. Or maybe you should start your own small festival?
---
BadbadnotGood @ The Sugar Club, Dublin (€10)
Wednesday July 30
This Toronto Jazz trio who play hip-hop instrumentals for the head-nodders have worked with Tyler, The Creator and most recently, Ghostface Killah on the superb Six Degrees. They've already played here in May but they, and we, liked it so much they're coming back.
---
Castlepalooza Music & Arts Festival @ Charleville Castle, Tullamore, Co. Offaly (€89 / €50 for Sunday ticket)
Friday August 1 – Sunday August 3
If you're the kind of person that gets lost at a festival then the walled garden of Charleville Castle where Castlepalooza is set is for you. Pitch your tent around the back of the (haunted) castle and make the short jaunt to see the likes of Gruff Rhys, Giles Peterson, Andrew Weatherall, Daithí, Meltybrains?, Norman J and Ships.
---
Electric Picnic @ Stradbally, Co. Laois (€229 / €90)
Friday August 29 – Sunday August 31
Now in its eleventh year, EP continues to set the bar for a combination of eclectic programme, some big big names and a plethora of stages featuring food, discussions, trailer parks and stranded boats. The marquee names include Outkast, Beck, Portishead, Pet Shop Boys, Foals, St. Vincent, Lily Allen, Chic and Blondie. I'm also looking forward to seeing Jungle, Omar Souleyman, Twin Shadow, FKA Twigs and Kaytranada. Electric Picnic remains the biggest and best festival in Ireland.