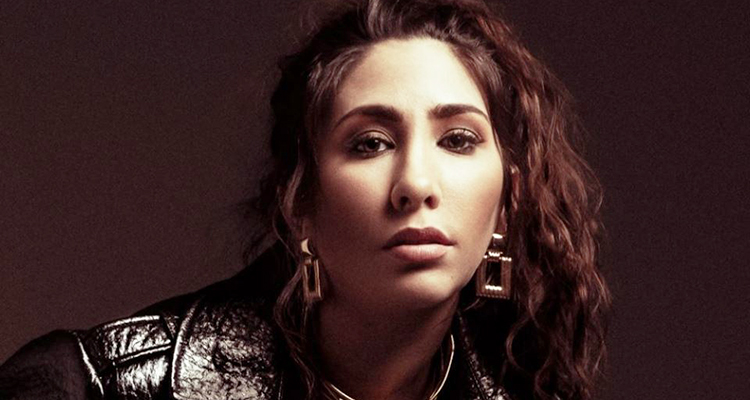 Photo: RuthAnne
Following on from the first Gender Disparity report ,which found that most Irish national radio stations played, bar RTE Radio One, played less than 10% female/ womxn artists in its top 20 most-played tracks in a single year, a new report on the Official Irish Singles & Albums Charts has been compiled for IRMA.

The report includes data from December 2018 to October 2020, shows that the charts are overwhelming dominated by male acts (these acts get the most airplay and support as previous report shows), and concludes that:
Not one Irish female act has had a top 10 hit in Ireland in the last two years.
Not one Irish female artist has had a number 1 album in the last two years.
Only 5.8% of Irish entries in the official top 100 Irish charts were women or female-identifying which amounts to four artists with a song each – Irish Women In Harmony, Soulé, Ruth-Anne and Lea Hart while a whopping 65 Irish male artists featured including Dermot Kennedy (11 songs), Picture This (10 songs), Niall Horan (5 songs), Westlife (4 songs), Hozier (4 songs) and The Coronas (4 songs).
The charity viral hit featuring 44 Irish musicians Irish Women In Harmony peaked at number 15 in the charts this year with over 3 million Spotify streams to date. The song hit number 15 in the official homegrown chart.
In the albums chart, 56 male acts had top 100 placements compared to 17 female-featuring artists.
In short, that means that for each chart entry by a female act, men have 5.7 times the amount of chart entries. For each week a female artist spends on the chart, men spend 9.6 weeks.
See the report's data charts and you can read the full report here.
Tag @whynotherire in all posts and use the hashtag #GenderDisparityDataChartIre for social conversation about the report.
The research was carried out by Cian Sullivan, a member of the Why Not Her team, and a Podcaster and DJ with an LGBTQ community radio show on Liffey Sound with the supervision of Linda Coogan Byrne.
Says Cian of the findings of the report:
"If you consume music in Ireland (buy, stream, download music) it is captured and reflected in the Charts.

Despite the fact that yes, some people (such as record execs, radio programmers, dj's, playlisters and streaming playlist compilers etc.) have more power to rectify the imbalance than the average music consumer, we also (as consumers and music enthusiasts) have the power within ourselves to shift the bias, however unconscious it may be on either end of the spectrum.

We each have our part to share in the blame. I'd like the data to speak for itself and act as a vehicle of change.
Linda Coogan Byrne concludes:
We see here yet again that womxn and acts of diversity are the worse off, as it is this selection of musicians that the Irish charts are seriously lacking in. Yet it is those acts of diversity and womxn in music who are such a huge part of the shaping of our society and culture in 2020. It has to be questioned as to how the Charts are collated and curated when some of our biggest and brightest artists are excluded from our own National Charts in Ireland.

We see more International acts, artists and bands dominating the music landscape as opposed to our own domestic acts. Our dismal quota of Irish music across radio is a contributing factor…

Spotify and streaming is a massive contributing factor also… It has without a doubt affected and impacted heavily on how we consume music and how the Charts are compiled.

Very few Irish artists can compete with International acts. How can we begin to fix this?

We can not let a compromise of a 'Homegrown Chart' inclusion be enough as it continues denying our own domestic artists a chance to chart in their own country. To say this is frustrating is an understatement.
Related