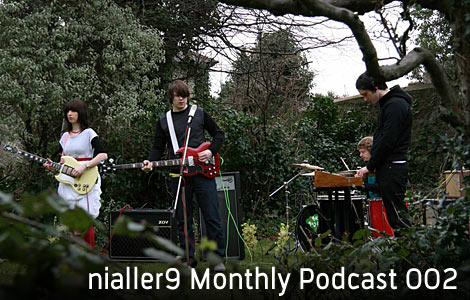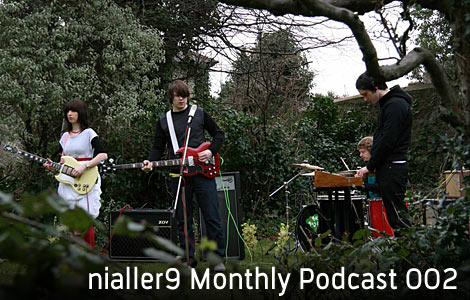 No, it wasn't a once off. The second nialler9 podcast is here, presented by Aoife Mc, presenter of The Indie Hour on 103.2 Dublin City Anna Livia FM (who just started a blog where you can download the radio shows as a podcast at http://indiehour.wordpress.com).
This month we're playing songs from new releases from Bill Callahan, Cornelius, El-P, Dan Deacon and Antibalas along with three Irish bands -Dark Room Notes, Cap Pas Cap and Super Extra Bonus Party amongst others.
You can subscribe to the Podcast RSS via iTunes or your favourite podcast software by copying this link into the relevant program. Enjoy!
Podcast 002 – April 07
nialler9 Podcast 002 – April 07
[audio:https://nialler9.com/podpress_trac/web/357/0/nialler9_-_podcast_002_april_07.mp3]
Subscribe to the Podcast via iTunes
Subscribe to the Podcast – Other Programs