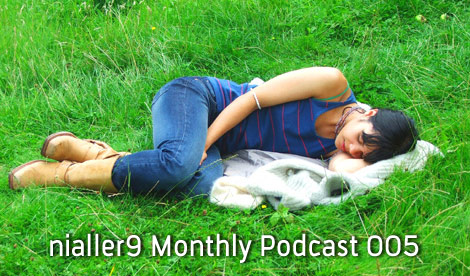 Natasha Khan aka Bat for Lashes lazing on a sunny afternoon courtesy of Lee Shearman.
I was going to make this an upbeat, summer podcast but 50-odd days of consecutive rain can obviously get a brotha down so it's a bit more of a chilled out affair than usual with more guitar music than usual. I still had a chance to squeeze in a track from my favourite MC MF Doom as he has a re-released deluxe packaged version of "Mmm.. Food" out and we have a couple of bass stompers to round off July from Boxcutter and Prince Kong. We're also highlighting the Remix Artist Collective with two remixes of theirs of The Shins & Tokyo Police Club back to back. Thanks once again to Aoife Mc for presenting. Represent!
You can subscribe to the Podcast RSS via iTunes or your favourite podcast software by copying this link into the relevant program. Enjoy!
Podcast #5 – July 07 Tracklisting
Subscribe to the Podcast via iTunes
Subscribe to the Podcast – Other Programs