Rachael Lavelle announces debut album Big Dreams & Irish tour dates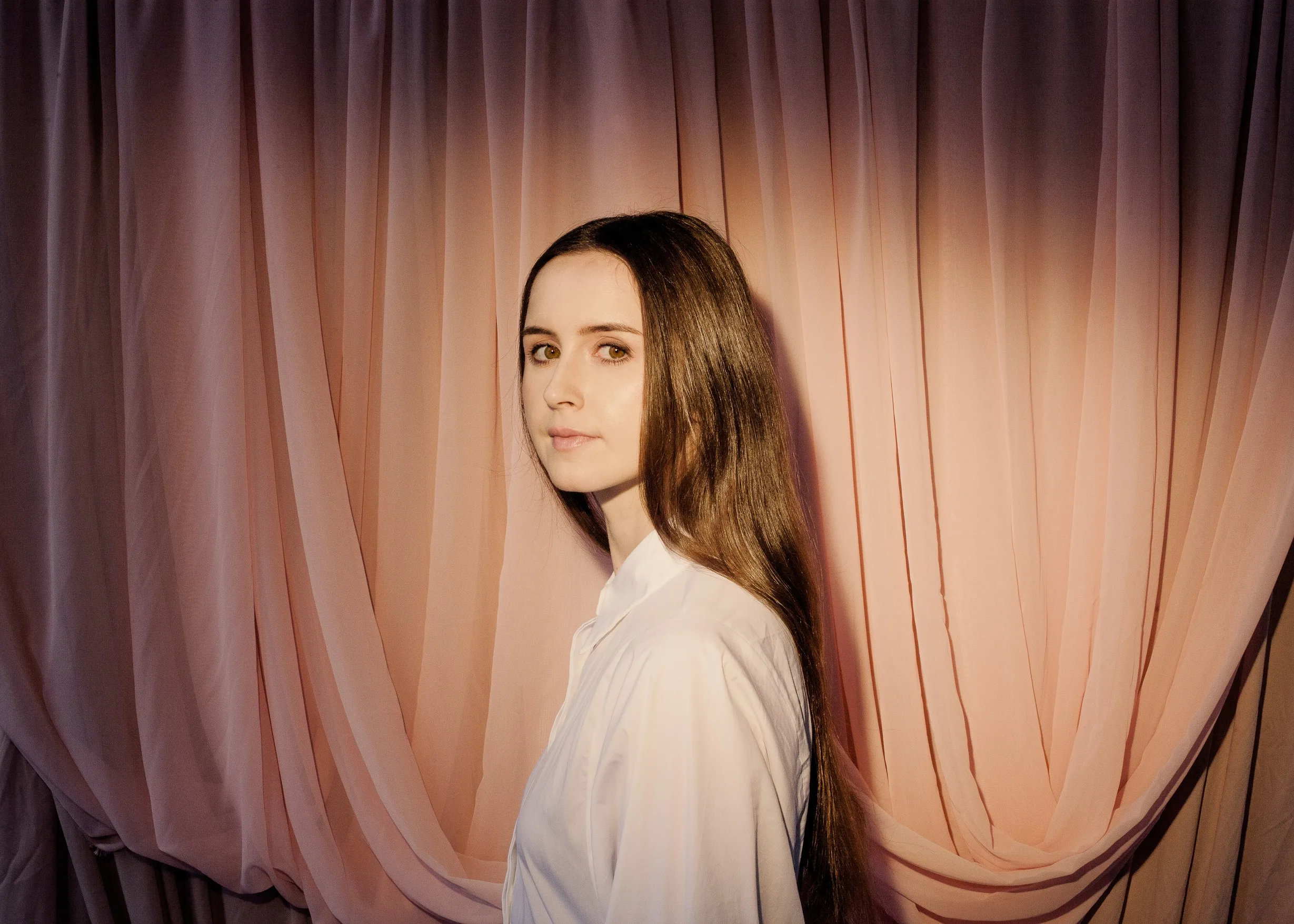 Rachael Lavelle. Press Shot by Cáit Fahey
Rachael Lavelle  has announced her debut album Big Dreams to be released on November 10th and shared the title track.
This is my most anticipated Irish record of the year.
After releasing her first song in four years – 'Let Me Unlock Your Full Potential', the Dublin singer-songwriter will release Big Dreams on November 10th, and the title song comes with a video by Bob Gallagher, out today.
The song features the voice of the Luas announcer Doireann Ní Bhriain "who narrates the inner monologue of the millennial mind; the ever-wondering-ever- doubting, the contradicting and the aspiring, concluding: I am open to the possibilities!"

Watch here:
"Big Dreams is an existential ballad; a meditation on love, expectations, failure and the passing of time. When I wrote the melody, it was as if someone was dying. I was thinking about how, when you die, you experience a flashback of your life. That you are flooded with all the memories of love and people who impacted your life. I was inspired by this idea. That despite all the stress and attempts at success, to live is to be open to the possibilities of life and connection.
The track was co-produced by Rachael Lavelle & Alex Borwick, mixed by Alex Borwick featuring Ryan Hargadon on Saxophone.
"There's a directness to the song that called for it to be performed by Rachael in a transparent way, but there's also a sense of nostalgia that seemed to fit with the idea of shooting and projecting that performance on black and white film".

Bob Gallagher
Rachael Lavelle tour dates
Lavelle has also announced Irish tour dates, with Homebeat.
Rachael will be touring as a three piece.
6th Oct – Grand Social Ballroom, Ireland Music Week (showcase), Dublin
23rd Nov – The Black Box, Belfast
24th Nov – Project Arts Centre, Dublin
30th Nov – Mick Lally Theatre, Galway
1st Dec – The Record Room, Limerick
6th Dec – Prims Bookshop, Kinsale
7th Dec – Coughlan's, Cork
8th Dec – Connollys of Leap, Cork
9th Dec – St Michael's Church, Waterville, Kerry
Tickets on sale next week via www.rachaellavelle.com
---
About Big Dreams
Big Dreams is an existential coming-of-age album that chronicles the journey of a young woman searching for direction and meaning in a very strange world. Inspired by sounds of everyday life and an intriguing obsession with YouTube self-help videos, the album explores romance, directionlessness, ambition and the expectations of the unsatisfied digital native.
Recorded in various locations including an artists studio in Lisbon, the album is the result of years of experimentation and destruction. Written and produced by Lavelle, it was created alongside long time collaborator, multi-instrumentalist and co-producer Ryan Hargadon (moondiver, Anna Mieke, Kojaque) and engineer and co-producer Alex Borwick (Niamh Regan, Inni-K).
The album is available to pre-order via Bandcamp here https://rachaellavelle.bandcamp.com/
Tracklist
1. Travel Size
2. Let Me Unlock Your Full Potential
3. Soft Colour Palettes
4. Eat Clean
5. Gratitude
6. Perpetual Party
7. My Simple Pleasures
8. Night Train
9. Sleepy Gal
10. Big Dreams
Related