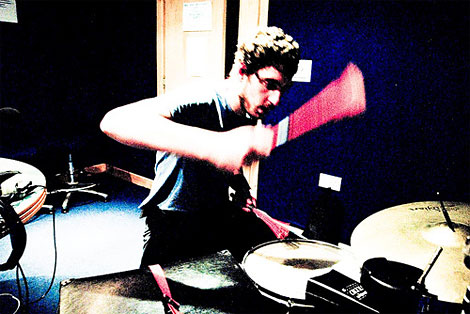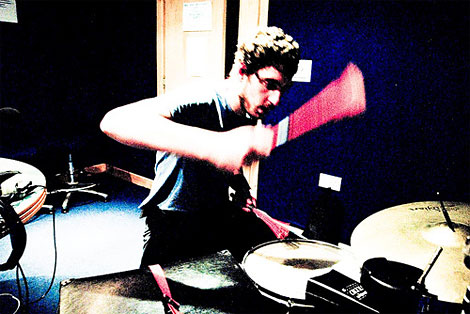 I've been keeping my eyes and ears out for former Blue Ghost drummer Jeremy Hickey over the last two years. This Friday he will release a debut album The Organic Sampler under his Rarely Seen Above Ground moniker. Those of you who have witnessed Jeremy's incendiary live show will know what to expect – a one man band in the form of a drummer, percussion and singer who performs with the aid of self-created backing tracks and silhouetted visuals.
At times he sounds like Talking Heads, one of his many influences.His music is psychedelic, heavy on the percussion, brimming with bassline and filled with drum rolls galore. Get caught up in the maelstrom of his ebullient, textured album, because you know this Kilkenny man isn't going underground for much longer. Plus, Matt Vinyl likes it so that's good enough for me.
Buy the album on double gatefold from Psychonavigation.
Photo by Ian Oliver. Taken from a live session on The Indie Hour which you can listen to here.