Choose a letter
---
O
---
7th Obi

One of the early emerging bright sparks of the Irish hip-hop scene, Waterford's 7th Obi showcased his project creation chops on 2018's Taxi Club, a criminally underrated mini-album of moody trap that set the 21-year-old up as an intriguing outsider – a sound hitherto relatively under-developed by other Irish rappers.
2019 saw him release a series of promising singles with LHK on production duties. Shaping his atmospheric Soundcloud rap into more infectious, orthodoxly hooky choruses, tracks like 'Alone' and 'Burner' have been all too brief yet memorable encounters with a rapper who stands out from his cohorts. 7th Obi is glistening with potential and 2020 ought to be the year that potential is fully realised.
---
Odd Morris
This Dublin four-piece represent one of the few out and out rock groups on this year's list. Make of that what you will, but Odd Morris have earned their place on this year's list through two strong single releases and a prolific live schedule.
In a year where Irish rock has been making waves abroad, especially in acts like Fontaines D.C and The Murder Capital, Odd Morris represent the best up and coming act in the genre. Recent single 'Lilac Leaves' showcases a band undergoing a bit of sonic shift, the track feels a little less industrial than their debut 'What Might Be', a more pared-down classic rock sound.
Whether the band have fully embraced a sound that suits them best yet remains to be seen. However, there's little doubt that the band will continue to be among the new and emerging class of Irish rock acts going forward.
P
---
Pat Lagoon
Anomaly collective member Pat Lagoon is a certified diamond in the rough. The Waterford rapper's output has centred around a series of bouncy hip-hop bangers with heaps of commercial potential. Clean sounding trap artists are ten a penny right now but Lagoon's ear for a poppy flow and infectious chorus sets him aside from the rest. Nowhere is this more evident than on 'Let Loose', his recent collaboration with Waterford producer Evan Miles. A charming pop-rap anthem built on a party vibe, Lagoon's flow oozes cool and confidence.
Like many others in Irish hip-hop, Lagoon could majorly benefit from putting out a more substantial release to build on the solid foundation he has laid down over the last year and it's exciting to see what will come next.
R
---
Rachael Lavelle
Lavelle may only have one single attributed to her name in 2019, but such was the impression that 'Perpetual Party' made upon us (along with her work as a vocalist for Glasshouse Ensemble) that she lands herself on this year's list.
Listen to the single now if you haven't already. Haunting art-pop, masterfully delivered in both performance and production. One of the best Irish tracks of 2019.
We know that Lavelle's new material is born of a near four year writing break, so it's safe to assume that the year to come will see new music from the Dublin artist.
---
Rebuke
Letterkenny native DJ and producer Rebuke is absolutely killing it overseas at the moment.
The DJ, who regularly mixes hard house, techno and old school rave, describes his sound as a 'Soundclash' and listening to his most recent EP Rattle it's a fair choice of words. Worlds of heavy techno, Latin percussive elements and house synth splashes all peacefully coexist on the same mix.
Then there's the DJs live schedule, which has taken him to many of the major nightclubs all over Europe. A real success story.
S
---
Sim Simma Soundsystem
The very freshest figures in Irish hip-hop. Sim Simma Soundsystem, alongside a crew of talented MCs, began the year by releasing the superb Pass The Aux Chord EP. That release set a bar, for my money, yet to exceeded by any other Irish hip-hop project this year.
That is to say, the two producers behind Sim Simma Soundsystem's dancehall heavy, bars-laden EP tested in their club nights brought a truly engaging and unique perspective to the general hip-hop field this year.
Considering the two producers Ben Bix & Semi-D are regular DJs on Sim Simma business and the project's highly collaborative nature, it's hard to say for a certainty what the gang will get up to in 2020 but they made a huge impact in 2019.
---
Sinead O'Brien
London-based spoken word poet Sinead O'Brien melds her verses to the whirl of rock and roll to become one of the nation's most talked-about new Irish artists of 2019.
The nature of O'Brien's music being what it is, her music can be pretty divisive. If you have any sort of appetite for spoken word you'll most likely enjoy her excellent verses. If it's not your thing then the delivery combined with the punkish arrangements will probably not be your thing.
Regardless, O'Brien has generated a ton of attention and praise this year. Expect her to make big moves in the year to come.
---
SKINNER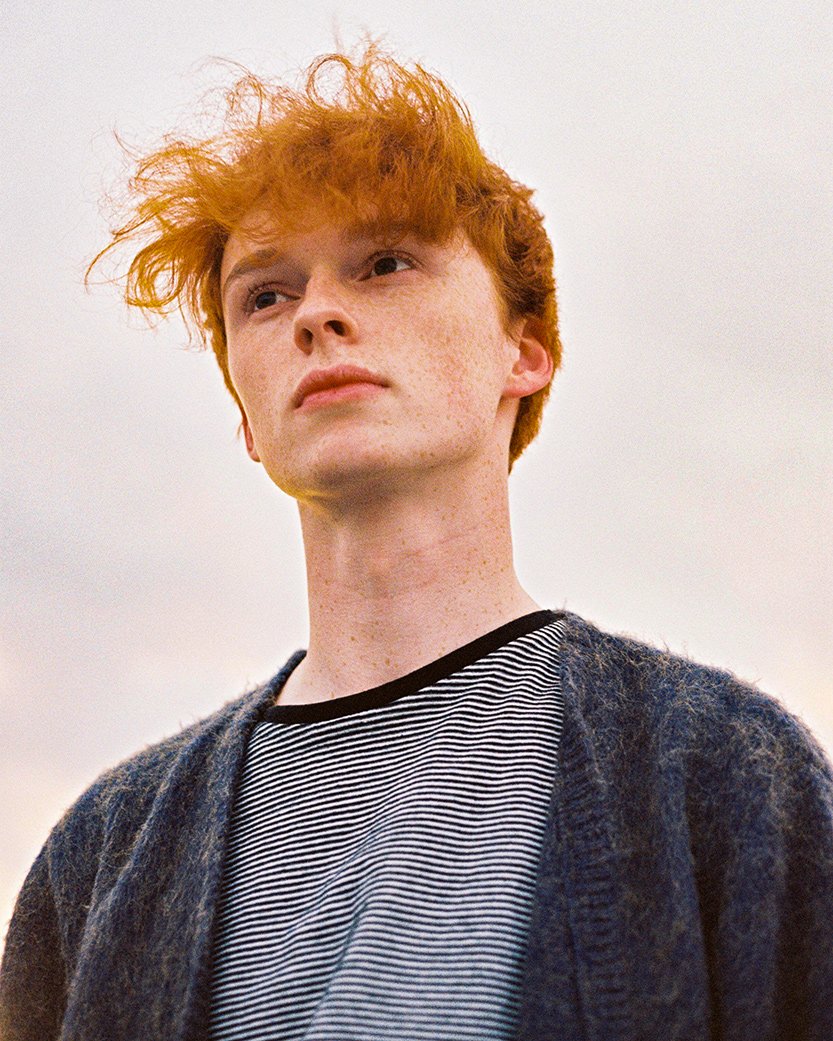 Grungey slouchy rock at its very finest is what Skinner is all about. While the artist released the Skint EP was back in 2016, this year has heard the Dublin musician expand his sound out, incorporating the sort of out of tune leads you'd hear on a strong Sonic Youth release and some moody horns to his punk foundations.
Singles 'Headroom', 'Slouch' and 'Sometimes My Brian Is Goo' have been platformed by a prolific gig schedule, which has seen the musician hone his live craft across the city on a near-weekly basis. A full EP drops in February.
DOI: Nialler has recently started managing Skinner.
---
Soda Blonde
Featuring members of the now-defunct Little Green Cars, Soda Blonde emerged during the summer. Their EP Terrible Hands is a promising reentry into the Irish music scene from this cinematic indie band.
While the EP's title track served to generate the most traffic, for me the band sound at their best on its closing track 'The New Lovers Dance'. That track, held aloft with a near marching beat, packs a ton of 80s-era synth lines and the most compelling performance from vocalist Faye O'Rourke. It's an exciting insight into what the band may be about going forward into the new year.
---
Somebody's Child
Driven, radio-friendly indie rock is what Dublin native Somebody's Child has built his name and reputation upon.
While 2018's 'Make You Alright', the artist's debut, hinting at a slightly different artist than Somebody's Child would transpire to be, massive kudos must be given to this Dublin independent artist who has quite literally become one of Irish Radio's darlings within the space of a year.
Expect anthemic choruses, big guitar sounds and the occasional blazing synth line when approaching Somebody's Child's strongest single to date, 'Distance'.
T
---
Tebi Rex
Maynooth hip-hop duo Tebi Rex capped off a busy year with the release of their debut long play The Young Will Eat The Old.
The group blends hip-hop bars and sugary-sweet sun melodies. At their best on their debut, Tebi Rex offers something which could plausible bridge the gap between radio listenership and true blue hip-hop heads.
Clever social media content and an active gigging schedule have helped the duo build a loyal following. Budding beatmakers and MCs alike should take heed of the way in which Rex engage their audiences online, especially earlier in the year during the run-up to the release of their album.
---
Tommy Holohan
Perhaps Ireland's buzziest emerging DJ, Holohan cut his teeth as a resident in the since defunct Hanger as part of the Techno & Cans crew.
Techno is very much Holohan's modus operandi. Whether through his most recent studio releases; 'Skull Skrushers', 'Interdimensional Harcore Business', 'Fear What You Don't Understand' or his faster than light live sets – Holohan embodies the industrial textures and sound pallettes of the genre excellently.
Holohan's techno is far from trite. The DJ and producer pushes the envelope, taking the root of the sound and transforming it into something new.
---
TPM / The Mary Wallopers
Dundalk's TPM and their folk trio project The Mary Wallopers have had some year. TPM's tongue-in-cheek, irreverent hip-hop has been winning them fans across the country on the seemingly unending line-up of Irish live shows they've played this year. Despite only releasing one track in 2019 – the ballsy and anthemic 'Fuck RTÉ' – TPM have been at the forefront of Irish festival line-ups and continue to gain new fans with every town they hit. On the flip side, their output as The Mary Wallopers has solidified them as an impressive trad act injecting youthful delivery and humour to the genre.
TPM still have growth to come in asserting their talent as recording artists and a substantial project is long overdue from the duo but until that time comes they are sitting comfortably in their role as one of Ireland's most promising emerging live acts.
U
---
Uly
Rafino Murphy first came to our attention through the work he did as part of INNRSPACE with Nealo, however subsequent releases under the moniker of Uly have caught the ears of ourselves and many others.
'Pak It in' remains a highlight release off the artist's discography. A proto-slacker pop tune embedded with sounds from the worlds of 70s funk and soul. An active gigging schedule, accompanied with a tight band, has ensured Murphy an easy place on this year's list.
---
Uwmami
Producer Uwmami flexed a serious collaborative streak this year. Although the Dublin-based producer released her debut project in 2018 via Summer Syrup, it was her Summer Series project this year which really engrossed us.
The project was released in drips and drops, one song per week. Each of the tracks boasted a melodic hip-hop vibe, often downtempo and lo-fi. Uwmami remains largely a silent force for now behind the desk, collaborating with vocalists like Aaron Everything & Bonnie Spencer throughout.
W
---
Wild Youth
Dublin indie-pop four-piece making radio-friendly anthems. Wild Youth's melodies catch quicker than nits in senior infants. Best of luck getting the refrain from 'Long Time No See' outta yer head. Do they sell shampoo for that?
Y
---
Yenkee
Glorious bedroom pop from down Leeside way. Yenkee strikes us as a bit of a Renaissance man. Lay down some vocals here, a touch of drums there and a splash of bass too for good measure – all in a days work.
Graham Cooney cut his teeth largely on the busking scene in Cork city, but his music is probably not what comes to mind when you think of a busker. Bask in the glow of the wah guitar solo on 'Pearl' off his Cannibal Tree, you won't regret it.
Cooney's music steals the best bits from vintage and contemporary psych, folk and neo-funk and melds them into a sonorous vision of bedroom pop. Keep an eye out for the six-member strong live band too.
Z
---
Zapho
Hailing from Dublin, Ele Breslin makes music under the moniker of Zapho. While her studio output has been relatively quiet throughout the year, she's been establishing herself as a serious creative force in the country – motioning a collaboration portfolio which includes a single with Toshín and much more to come.
In terms of solo output, Zapho released 'Water Me' in the first half of the year, an electro fused art-pop tune. It'll be interesting to see which direction her own material will head in versus what she gets up to as a collaborator.