Choose a letter
---
J
---
Jackie Beverly
We haven't kept quiet about our feelings toward electro-folk Dublin artist Jackie Beverly. We've premiered her three singles to date on the site.
Each of the three; 'Out Of Reasons', 'Talk It Through' and 'Someone Else' have been stronger, more defined and compelling than the last. 'Someone Else' stands out, a downtempo piano ballad laden with ambient synths loaded with 80s nostalgia.
There's so much obvious ground into which Beverly's music could feasibly grow and develop. Either heading down a more synth-pop or melancholic ballad direction, we're gonna be here for it either way and so should you.
---
J a r j a r j n r
2019 has been a big period of transition for Jarjarjr. The Cork producer behind some of the best cuts off Kojaque's Deli Daydreams has been building a major reputation in the online lo-fi hip-hop community for years generating literally millions of plays across Soundcloud and Youtube, all from the safety of his bedroom. This year, however, saw the mysterious beat man leaving his samples behind to start performing live and create entirely original music.
Free Parking on Sundays was the resulting EP of this change and an impressive debut to say the least. Making the transition that so few other lo-fi producers can, the EP took the chill-out elements of lo-fi and brought it a jazzier, more realised sound that can stand alone outside of 24/7 Youtube live streams. Jarjarjr is still finding his footing as a live performer but has already asserted his position as the beatmaker to beat.
---
Junior Brother
Ronan Kealy is much adored here in Ireland. A jam-packed 1pm set at All Together Now was all the confirmation one could seek – a real highlight of the weekend.
His debut LP Pull The Right Rope heard the Kerry native hone his alternative folk sound, introducing elements of roots and trad without letting those sounds become dominant. His greatest asset remains his voice and lyrics, though just how well his heavy vernacular will be received abroad remains the one permeating question surrounding Junior Brother. A more pertinent question is whether Kealy cares or not. Just enjoy the quirks.
K
---
Kean Kavanagh
Softboy founding member Kean Kavanagh treated listeners to solo exploits in 2019, releasing two excellent singles in 'Miracle' and the collaborative 'Follow The Sound'. This was topped off with production work on Kojaque/Luke Palm's collaborative Green Diesel Mixtape. It'll be interesting to hear where he focusing his attention in the year to come.
L
---
Lullahush
Maybe you don't recognise Lullahush's name outright, but if you've been keeping tabs on Irish releases this year you've heard his work.
The Irish producer has been behind the desk for much of AE Mak's material this year, including 'Too Sad To Sing' and 'We Have It Right Here'. He also did production duties on Aislinn Logan's excellent 'Joyride' as well as material for Elkin. This is on top of releasing two superbly artful electronic singles of his own 'Elysium' and 'If Spring Had A Spare Room'. Big up.
M
---
Malaki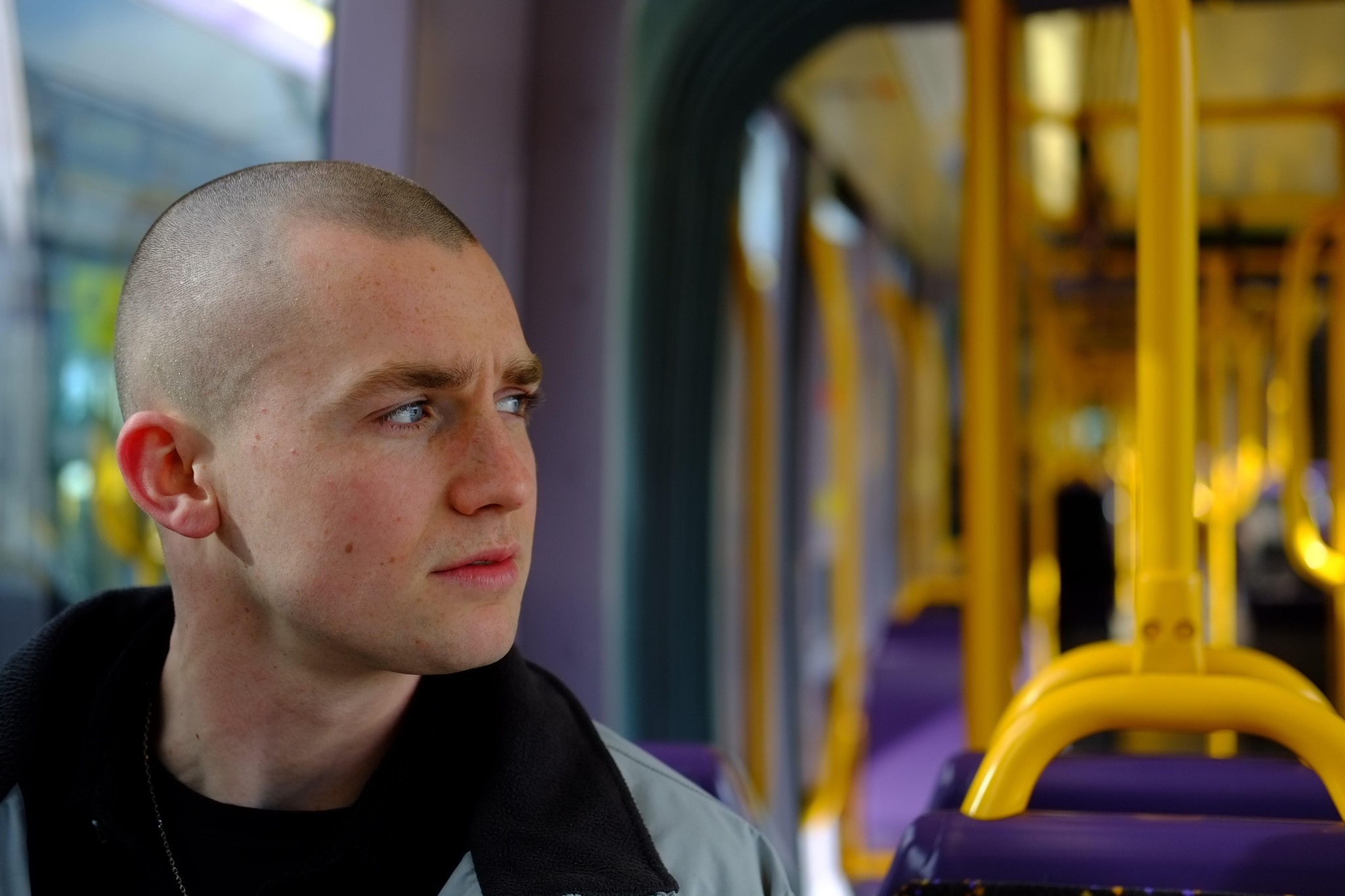 A wordsmith in progress, Dublin MC Malaki has proven himself a sharp social and human commentator in 2019.
Singles like 'From Grace' and 'Cuppa Tea', recorded with sturdy collaborator Matthew Harris, have earned the MC a fair deal of recognition. Landing gigs at festivals like Forbidden Fruit and Beatyard. Malaki's delivery straddles the worlds of spoken word and Loyle Carner-esque new school soul, often within the same track.
You could do worse than introducing yourself to the MC through tracks like 'J.A.C.K.' or 'From Grace', authentic expressions of young life in the capital city.
---
Marcus Woods
Burner Records' Marcus Woods has managed the leap from odd-ball electronica artist releasing on District Magazine's now-defunct label to a forward-facing hip-hop collaborator and label co-founder superbly throughout the year.
While only releasing one solo single this year in 'Ukiyo', Woods collaborated with Rebel Phoenix to release the impressive Global Warming EP as well as contributing to label mate Fynch's Bookie Pens & Loose Ends. There's much more in the works too.
---
Milk.
Full stops after band names aside, Milk. have been responsible for some of the better indie pop produced in Ireland this year. Renaming and changing members from The Girl Talk late last year, the band emerged with a more electronically charged version of the indie they'd been honing on their previous outing.
Singles 'Drama Queen', 'Temperature' and 'A Little More' have impressed us, landing premieres on the site. Vocalist Mark McKenna's voice works wonderfully in the band's current format, a sharp sound over silky smooth synths and polished guitars.
The band are putting in the numbers too, having already amounted well over 450,000 streams on spotify.
---
Moving Still
Dublin producer Jaml Sul aka Moving Still has been pouring out cracking dance tunes all year. The Dar Disku artist impressed with his edit of Cheba Yamina's Tunisian folk song "Sidi Mansour", receiving plays from Palm Trax, Hunee, Skatebard, and Nabihah and it's easy to see why.
His brand of lo-fi house blends groove-heavy bass with elements of folk and 80s electro to create a sound little like anyone else. With an ever-growing list of DJ sets and guest mixes under his belt, Moving Still is unlikely to sit still any time soon.
N
---
Nealo
"Every young person is only three poor decisions away from a hostel". So says Dublin MC Nealo on his most recent single 'Angel On My Shoulder'.
It's a poignant line, one that offers insight into the thoughtful lyricism which has helped establish Nealo as one of the nation's most prominent voices in hip-hop. It's Dublin conscious hip-hop, one that foregoes the excess of ego in favour of the truth.
So has been the case since the MC's debut hip-hop EP October Year in the latter part of 2018. While that EP showcased some excellent lyricism, it was decidedly lo-fi. This year the MC teamed up with instrumental group INNRSPACE and later Diffusion Lab, giving hs recorded output a high gloss finish. Check out his single with God Knows 'Questions' for a proper introduction.
---
NNIC
Dublin neo-soul artist NNIC may have cut her proverbial teeth performing alongside the likes of Hozier and Wyvern Lingo, but she has spent 2019 firmly establishing herself as a solo artist in her own right.
NNIC followed up two stronger singles in the second half of 2019 with a further two this year. Both 'Grow' and 'The Place' are excellent neo-soul tracks. Her sound is defined by both her own soulful vocals and the evolving synth arrangements which prop her tunes up.
NNIC has a regular gigging schedule, including some headline shows in Whelan's. Considering her bio advertises big things to come in 2020, it's fair to say there's a project in the works. Get involved now.