Slane Irish Whiskey is a trailblazing Irish Spirit that has music in its heritage. Like Nialler9, Slane Irish Whiskey is all about new adventures and making a bold choice. Next time you're looking for a spirit that comes recommended from someone who knows their music, try Slane Irish Whiskey.
Please enjoy Slane Irish Whiskey responsibly/visit drinkaware.ie.
© 2022 Slane Irish Whiskey

---
---
All times are Irish / GMT.
---
---
Tuesday March 16th
Lumo Club Paddy's Eve @ Twitch.tv (8pm to late, donations)
Lumo Club DJs bringing the good tunes for your Paddy's Eve soiree. Donate link.
---
The Soundtrack to Ireland's Future Part 9 (9pm)
Performances from Lost Lane with DVYR, Enola Gay, Dani Larkin, Dark Tropics and Christian Cohle. St. Patrick's Festival SPFTV show.
---
Transitions: Simon Cullen @ St Patrick's Festival (9:30pm)
As discussed with Homebeat's Emmet Condon on the podcast, this special series features electronic musician responding to the theme of transition and Ships' Simon Cullen is up tonight. Previous performers include New Jackson, Sorca McGrath, Gareth Quinn Redmond and Polytunnel performing either in a cafe in Kerry with a view of the sea or The Space Between yoga space in Dublin. You can watch back the episodes through the site or on Youtube. St. Patrick's Festival SPFTV show.
---
Paused II – A Love Letter To Dublin At Night – 10:15pm
Curated by The Big Romance & Homebeat, with performances from Sunil Sharpe, R. Kitt and music from Dreamcycles, 'A Celebration of Irish Nightlife' takes us on a trip around Dublin city as we hear from those affected by lockdown as they look ahead to returning to dance floors soon. It's a celebration of the music that moves so many dancefloors all over the country. St. Patrick's Festival SPFTV show.
---
Wednesday March 17th – Patrick's Day
The Cobblestone Sessions at The Complex – 1pm
A special series from The Complex with musicians from The Cobblestone Pub's much-missed traditional Irish music sessions. St. Patrick's Festival SPFTV show.
---
The Saint Patrick Show – A Musical & Visual Tale from Ancient to Modern Times – 3:05pm
Inspired by stories and legends from Saint Patrick's time right up to modern day Irish poetry, The Saint Patrick Show features 2021 Grammy nominated Fontaines DC frontman, Grian Chatten, Matthew Campbell from the Shamrock Tenors, soprano Mary McCabe, and other Irish artists. St. Patrick's Festival SPFTV show.

---
Pillow Queens, Gemma Dunleavy and Adam Mohamed Live at Guinness Storehouse (6:30pm)
Hosted by Tara Stewart. 3 live performances from Pillow Queens, Gemma Dunleavy and Adam Mohamed. St. Patrick's Festival SPFTV show.
---
U2 Go Home: Live From Slane Castle & Dermot Kennedy in LA – 7:30pm
Wednesday's St Patrick's Day broadcast of 'U2 Go Home: Live From Slane Castle' celebrates the band's 2001 return to the famous Irish concert site on the banks of the River Boyne. And in an exclusive YouTube performance, Dermot Kennedy will open the show with a solo performance recorded last week in the desert outside Los Angeles.
---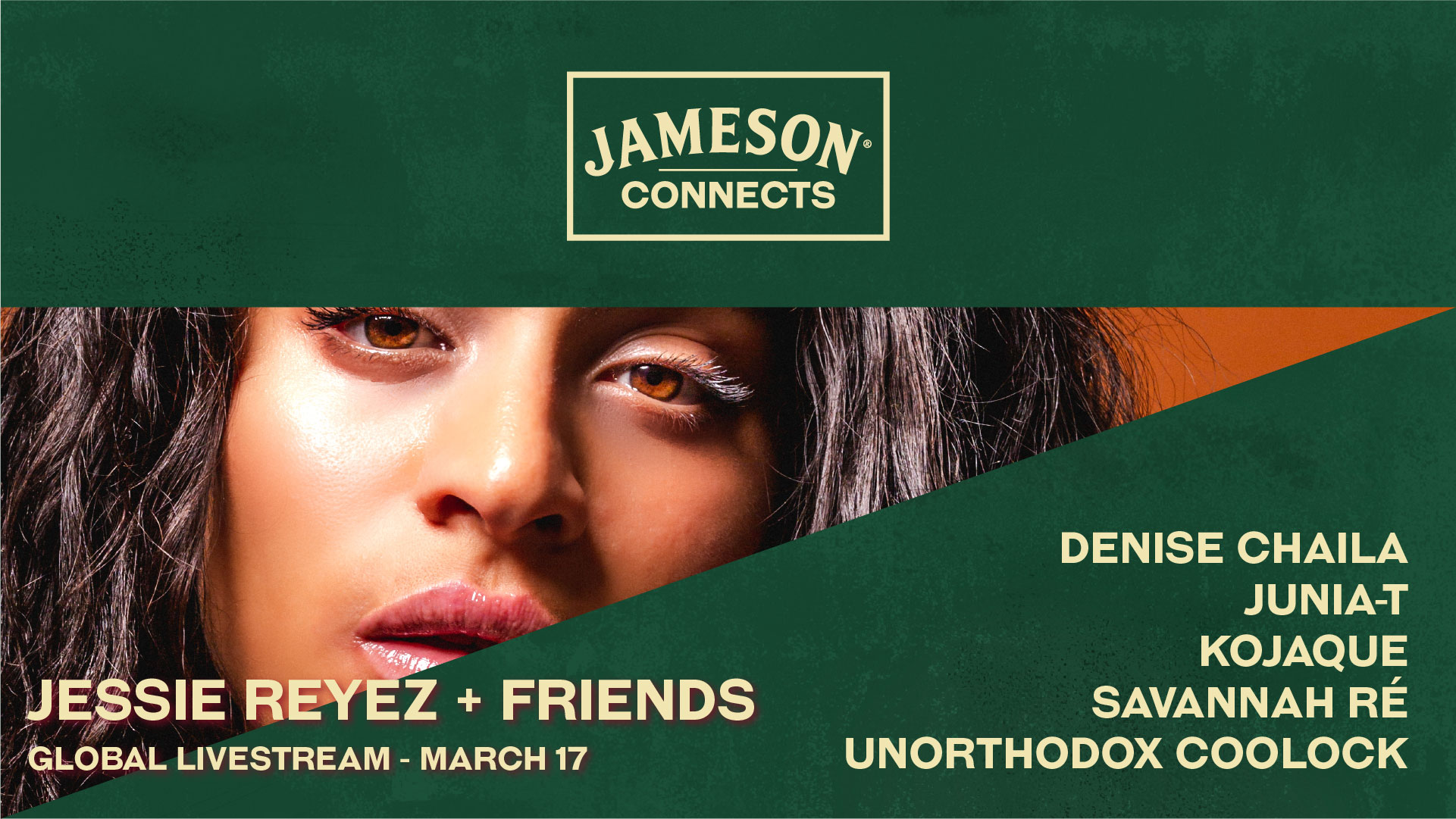 Jessie Reyez, Denise Chaila, Kojaque and more at 8pm
Global Live Stream of Jameson Connects show with Jessie Reyez and Friends along with Denise Chaila, Kojaque, Savannah Re and Unorthodox Coolock. Register to watch.
---
The Mary Wallopers save Paddy's Day – 9pm
Only this time they are promising "even more surprises and less professionalism."
---
Solas x Soulé at The Complex Dublin (9pm)
A special show from Soulé featuring a specially-commissioned performance of new material. St. Patrick's Festival SPFTV show.
---
Cyberpub 2077: Actualacid, babynits, Roids @ 10ish
Messnyg present a Paddy's spectac over Zoom.
---
'Round Midnight | Billy Scurry, Luke Una and Graham Finn (10:15pm)
I.NY presents Round Midnight with DJs Graham Finn dialing in from New York, Luke Una from Manchester, and Billy Scurry in Dublin, digging into the records that have led them to friends, family and communities all 'round the world. St. Patrick's Festival SPFTV show.
---