?>
---
All times are Irish / GMT.
---
Thursday April 15th
Cathy Davey live @ Pepper Canister Church (8pm)
Live stream from the venue as part of Musictown. Free.
---
Crash Ensemble Reactions from April 15th to 25th
Crash Ensemble commissioned 9 Irish composers – established, up and coming and from outside of the contemporary music sphere – to write unique new works for duos within the group including Steve Shannon (Mount Alaska), Rachael Lavelle, Bébhinn McDonnell (SYLK) and more. Each film by Laura Sheeran is broadcast on the Musictown Youtube channel.
---
Friday April 16th
BIMM Dublin MA Siompóisiam 1:30pm – 9pm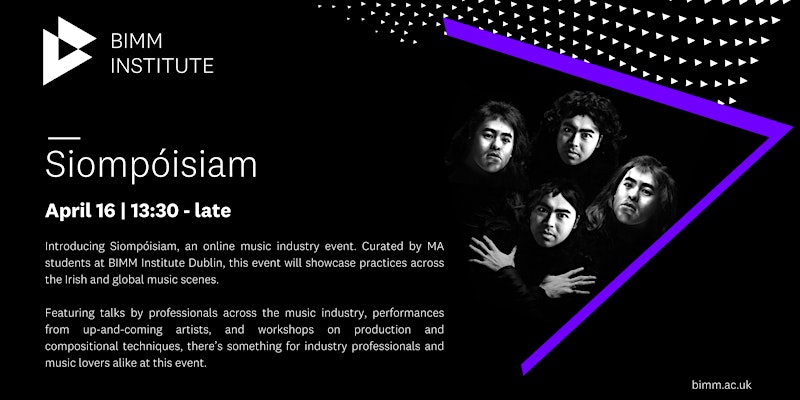 Siompóisiam', an online music industry event curated by MA students at BIMM Institute Dublin, showcasing a wide range of events from performances and workshops to industry interview panels with guests from around the world. Tune in at 13:30 on the 16th of April for some content for all with an interest in music.
See their insta for full programme.
---
Farah Elle performs as part of the Five Lamps Arts Festival.
---
Sharon Van Etten live show @ 2am

Sharon Van Etten and her band perform Epic, her debut in full from Zebulon LA, the venue that played a crucial role in her early career. A portion of the proceeds will benefit Zebulon Tickets: $15 Advance // $20 Day-of-Show. A listening party with NPR happens at 7pm.
Van Etten's covers album 'epic Ten.' The album includes her original 2010 breakthrough, plus front-to-back covers by Big Red Machine, IDLES, Lucinda Williams, Shamir, Courtney Barnett with Vagabon, St. Panther and Fiona Apple.
---
Musictown: David Kitt & Kevin Barry present Cornaleena, 9pm
Cornaleena began as a collaboration between David Kitt and author Kevin Barry and video artist Claireban Coffey set in a fictional town in the west of Ireland, a bit inland, a bit spooked, everyone there is bit rattled. The air is heavy with a long-gone lonesome blues but there's a magic too, and an unusual amount of floatation tanks. Cornaleena is an evolving modular project with an expanding cast of collaborators that will slowly piece together the inhabitants and mood of this strange town before it disappears for good. For this special MusicTown iteration of the project we have teamed up with filmmakers Frank Sweeney and Cóilín O'Connell to make a short impressionistic film featuring contributions from Jennifer Walshe, Katie Kim, Jonny Dillon, Sinéad Lynch of Landless and folk-singer and legend Seán Garvey.
---
Saturday April 17th
Paul Noonan presents THE ELECTRIC KAZOO, 5pm
The Electric Kazoo is a family music show presented by Paul, Sam and Aislinn noonan. There'll be well-known children's songs, a children's book set to music, tunes written in response to artwork sent in by the small people…and lots of kazoo. Musictown show.
---
TULLE presents OÍCHE BY FEARS, 9pm
A night of connection, collaboration, and intimacy. In this 45-minute show, Fears will perform her debut album, Oíche, in its entirety, guiding the audience through four stages of night-time – dusk, midnight, 3am, and sunrise. Filmed in Protein Studios, London, Fears will be joined by two musical guests, in custom handmade costumes, bringing the world of Oíche to life. Working with Irish visual and textile artist Niamh Mannion on set design, a stark studio space will be transformed into place for reflection, exploration, and resolution. Musictown show.
---