Highlights: Another Love Story, Kelela, First Aid Kit, Arushi Jain, Caoi De Barra, Sustain Electronic Music Festival, Jazzy, Sim Simma Party, Bart Skils, Swans, Chinese Football.
All door times are 7:30pm/8pm unless stated. Check links for full prices.
---
Skip to day: Tues | Wed | Thurs | Fri | Sat | Sun | Mon
---
Tuesday August 15th
R.A.P. Ferreira @ The Workmans Cellar
Chicago MC and poet Rory Ferreira, an mc, producer, theorist and rapper.
Lulu's Jazz Club @ Whelan's
Matthew O'Connell is a Dublin-based jazz guitarist and composer.
Lego Indiana Jones, Last Apollo @ The Grand Social
Last show from the headliner.
Ruby Sessions @ Doyle's (8:30pm)
Weekly Tuesday acoustic night in aid of Simon Community. See link for acts playing every week.
---
Wednesday August 16th
Kelela @ The Academy
Avant R&B artist. 'Rewind'
Arushi Jain @ NCH
Foggy Notions and Imbibe Coffee Flotations series of contemporary and ambient performances
Who's This?: Lifts, Anemoia @ The Workman's Club
A monthly curation of new and upcoming Irish bands in Ireland right now.
Moesha @ Bello Bar
Irish indie-electronic act plays with live band. Support Callum Wall. 'Bali'
The Raines @ Whelan's
Folk/Americana trio
---
Thursday August 17th
Indigo Girls & Yasmin Williams @ NCH
American folk rock music duo
Hidden Love presents: Wiseguy b2b Jack Jennings All Night Long @ Dashi (11pm)
Monthly party in Dashi.
---
Skip to day: Tues | Wed | Thurs | Fri | Sat | Sun | Mon
---
Friday August 18th
Festivals
Another Love Story @ Killyon Manor, Meath
Our favourite little festival with James Holden, Moving Still, Moondiver, Sofia Kourtesis, Sorca Richardson, Lou Bru, YHRF and much more.
---
Bean Sí, Liminal Project @ The Grand Social
Dublin's post-punk band. 'Nyctophobia'
Caoi de Barra @ The Fumbally
Wyvern Lingo singer-songwriter is on a Scooter Tour of Ireland
Greg Tisdall, David Ofmg @ The Workman's Cellar
Indie pop .
Lavery, Foinse, Oceanna @ Racket Space
Jazz, neo soul bands.
The Elderflowers @ The Crowbar Terrace
Sample-based experimental pop/funk/electronic project, with support from Sive Hanks.
Stiff Little Fingers, Glen Matlock @ The Academy
Sold out show from the punk rock band from Belfast with Sex Pistols' Matlock on support.
Charlie Bones B2B OG @ Hen's Teeth Hifi (9pm)
Bones is also playing Another Love Story this weekend.
Muintearas @ Wigwam (11pm)
Brand new night, the Irish word for belonging – "and is named as such in honour of, and hopefully to add to, the sense of belonging, community and togetherness that exist in our DIY and queer-led club nights."
Loose Connections & Merchant Records @ Tengu (11pm)
Loose Connections – an intimate Dublin based party founded and run by Josh Kavanagh / The Merchant crew, Merchant Records are Harry and Al with a monthly show on Balamii Radio.
Jenny Greene, George Feely, Shee @ Warehouse, Red Cow (10pm)
Launch of new residency at the new space.
Fluid Club presents: Pan's Labyrinth @ Pawn Shop (11pm)
Sleepless Beauty, Derv & Minikimono. A mid summer nights party for the Bisexual, Pansexual, Fluid and Flexible
Sweatbox @ Here & Now (11pm)
Daddy Issues. Sweaty gay house night.
RLSD X CSR: Duna Showcase @ The Well (11pm)
Techno night with Conceptual, Rustal, Offtrack, EMMIE
Vision @ The Workman's Cellar (11:30pm)
Kaycee, XL, Sean Molloy. Techno.
---
Saturday August 19th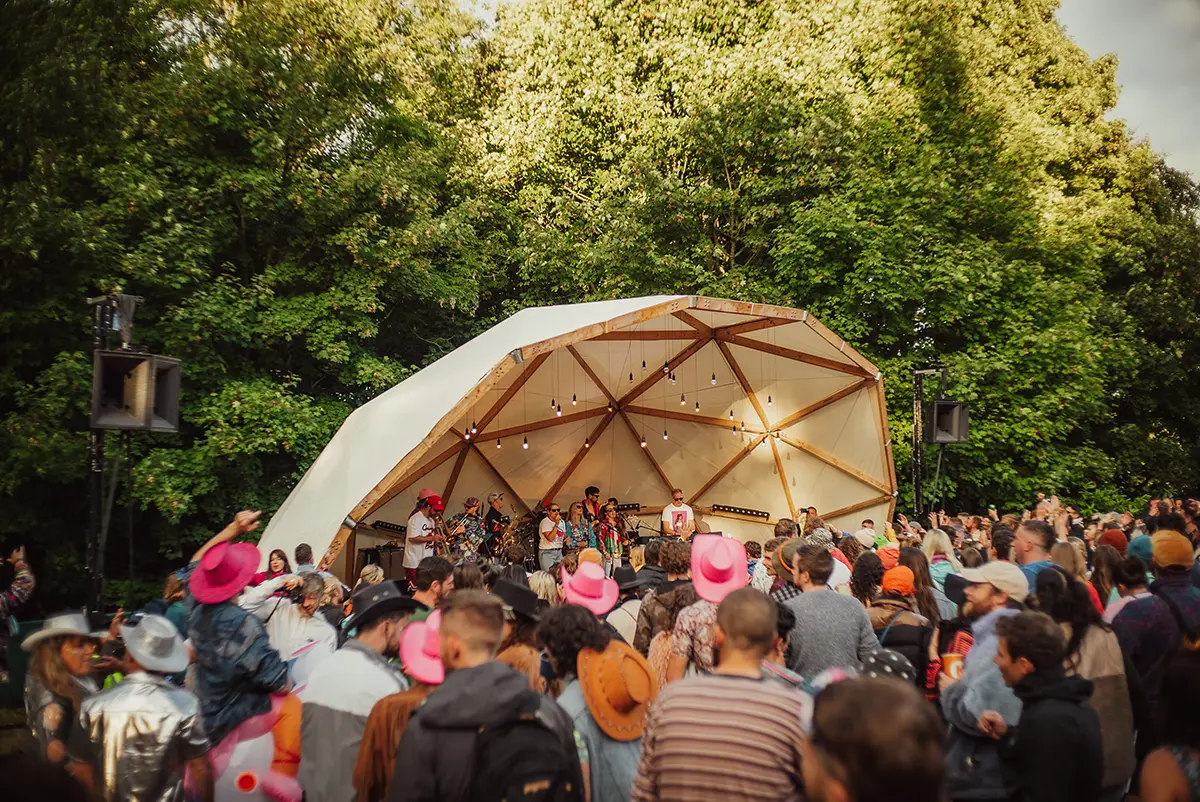 Festivals
Another Love Story @ Killyon Manor, Meath
Our favourite little festival with God Knows, Lumo Club, Caoimhín Ó'Raghallaigh & Dan Trueman, New Jackson, Claire Beck, Cian O'Ciobhain and more
SUSTAIN – Festival of Electronic Music & Art @ Smock Alley Theatre (3pm – 10pm)
Dublin Modular present Sunil Sharpe, Reggae Yoga (W/ Queen Beats), Ahmed, With Love, Tadhg K , E The Artist, Rory Sweeney, Roíbí, Aoife O'Toole, Frank Grimes, Nick Libra, Lorcan, Evil Anto, RÓIS, Karen Donnellan, Serena Devereux, Eoin Woolfrey, Plus One, Diarmuid Farrell, GASH Collective, HoneyPot, Diaxdem, Tender, Foxgluv, SynthesizeHer and more TBA..
---
Slither & Research: Day Party @ TBA (2pm)
Info TBA.
Sim Simma Daytime Party @ Pallas Studios (3pm – 9pm)
Sold out. BYOB and Afterparty too.
Interruption TURNS 4 @ Mono's Bar Dalymount Park, Phibsboro
Interruption is a techno label created by David Oblivion in 2020.
Derv & Friends @ The Lighthouse, Dun Laoghaire (2pm – 8pm)
Lighthouse Summer Series. Beer Garden Party.
Jazzy @ The Grand Social
Irish chart-smashing dance pop artist. 'Feel it'
Nights Like This Part 2 @ Bello Bar
Epilogue, Touch Excellent, Even Angels, Def Nettle
Zehnxclusive @ LoSt LaNe
Amapiano night.
Micah, Roo Elizabeth, Natalie Moran @ Whelan's Upstairs
Irish pop artist headliner.
Dylan Harcourt, Amy Michelle @ The Workman's Cellar
Dublin singer-songwriter.
The Bash For Philo @ Button Factory
Annual Phil Lynott's birthday party gig.
Harry Mack @ Vicar Street
Mack is best known for his freestyle rapping.
Tengu X Human Error presents: IN2STELLAR, L.ivory & ÓIR @ Tengu (11pm)
Australian duo'd Dublin debut.
Backstory Summer Dance @ Commercial Rowing Club Dublin (9:30pm)
Brian Cross (AKA B+), NYC DJ Repoman, Hewan, Donal Dineen & special guests.
Darren Emerson @ Bow Lane Dublin
Former Underworld producer presented by Phever & Heatwave. Is also the Heatwave Motor & Autosport Show & Wackball Run.
Bart Skils @ Here & Now (10pm)
Dutch Drumcode electronic producer.
MARRØN @ Wigwam (11pm)
Techno with PageOne, Vlad., MLR, Billy Spike Iland
Sinners @ Farrier & Draper (11pm)
Hip-hop and R&B night. All Black dress code.
---
Skip to day: Tues | Wed | Thurs | Fri | Sat | Sun | Mon
---
Sunday August 20th
Festivals
Another Love Story @ Killyon Manor, Meath
Our favourite little festival wraps up Sunday with Martin Hayes, Lisa Hannigan, JFDR, Seanchoiche, Brighde Chaimbeul & Aidan O'Rourke, Negro Impato, Sing Along Social and more.
---
Serendipity Sessions: Aasma, Katie Phelan, Salamay, Uly @ Hen's Teeth
Swedish experimental pop artist Aasma is also playing Pot Duggan's in Clare on Thursday. Serendipity Sessions is a new event series which will see multiple artists come together, to put on special shows for smaller audiences.
Ritalin, Anita & Charlie Hughes @ The Sound House
All Ages Show
Gem Beag: Lennon/ Nolan, Maisín, Tourirists@ Anseo
Experimental and Improv night upstairs on Camden Street.
The Dublin Jazz Co-op Presents I OK-A @ The Workman's Club
Esosa Ighodardo works in a wide range of styles from classical, jazz, pop, R 'n' B, gospel and soul
---
Monday August 21st
Wider Than Pictures: First Aid Kit @ Collins Barracks
Swedish indie folk pop sisters with Nick Mulvey and Billie Marten supporting.
Chinese Football, A Lethal Black Ooze @ The Grand Social
First ever EU/UK tour from Wuhan 4-piece-indie-rock band
Swans @ The Academy
Experimental rock band from New York City,
Total House Clinic @ Dashi (11pm)
Vinyl sets from eskay, Bobski, DPaw
---