10. Cut Chemist – The Audience's Listening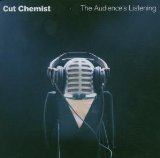 When Cut Chemist left Jurassic 5 earlier this year to concentrate on his solo material, I was hopeful but apprehensive that it wouldn't retread on previous DJ mixes or solo material he had released. While Jurassic 5 released Feedback, arguably the blandest, radio-friendly hip hop album this year (although I doubt they got much airplay), Cut Chemist bled his talent into The Audience's Listening, his first proper solo effort. Taking on a space-age theme throughout but with an extended palette to work from than previous mixes, no doubt influenced by his time in Brazil working on documentaries KeepinTime and Brasilintime. Sampling Astrud Gilberto on bossa nova song "The Garden" is evidence of this. Edan and Mr. Lif combine to devastating effect on the sonic "Storm". Innovative turntablist scratches on "Spat" mimic a phone conversation. End result, Cut Chemist produces an album to match his enormous talent.
MP3s:
Previous Posts on Cut Chemist: #1 , #2, #3

9. Skream – Skream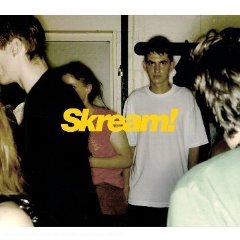 2006 was the year a lot of people got turned on to the sound of Dubstep. The London scene had been around in one form or another since 2001, progressing further away from its sister genre grime and the sounds of dub to produce a distinctly new genre in its own right. With album releases from Kode9, Distance, Benga and a high-profile Mary Ann Hobbs radio special entitled DubStep Warz and the foundation of dubstepforum.com, the genre was energised and an album from one of the genre's emerging talents Skream, cemented its vitality. Just 19 years old, he has already released a track considered by many as Dubstep's calling card in "Midnight Request Line", the album is an exciting collection of dubstep rhythms and sub-bass frequencies. Listen to the annihilating "Check it" with MC Warrior Queen. Consider this as a stepping stone for the genre and a way in for the uninitiated. Hopefully full-album releases from other prolific dubstep artists will give us more to enthuse over in 2007 but for now, enjoy the sounds of Skream.
MP3s:
Previous Posts on Skream: #1
8. Annuals – Be He Me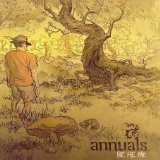 A sprightly and accomplished debut from a 6-piece indie band from North Carolina, USA. Fronted by 20 year old Adam Baker and compared to indie success bands – Broken Social Scene, Animal Collective and Arcade Fire, the album is brimming with enough inventive and beautiful music to take the weight of these comparisons on, only to throw them off a cliff and continue to do what they do best – uplifting and unique songs with the gift of unforgettable melodies. The tracks "Brother", "Dry Clothes", "Ida,My", "Carry Around" and "Father" are standouts but Be He Me is consistently thrilling.
MP3s:
Previous Posts on Annuals: #1, #2
7. Juana Molina – Son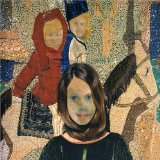 Witnessing Argentinean Molina playing live a few weeks ago, it struck me just how much of the instrumentation she does on her album Son. As I watched her put layers and layers of vocals over guitar riffs which were also looped and building on top of that for song after song, I realized she did ALL the instrumentation on the album which just makes me appreciate Son and her amazing talent all the more. A mesmerising collection of acoustic songs with electronics underpinned by Molina's sweet and gentle voice.
MP3s:
Previous Posts on Juana Molina: #1, #2, #3
6. TV on the Radio – Return to Cookie Mountain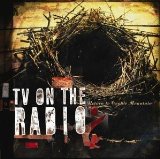 On Return to Cookie Mountain, TV On the Radio left behind the meandering flow of their previous album Desperate Youth, Blood Thirsty Babes and stepped up their game with tighter and altogether more engaging song structures resulting in a poppier, more accessible album, but it is one that does not sacrifice their appeal. The focus is on the songs and the overwhelming sonics they bring when combined with lead singer Tunde's vocal inflections. Return to Cookie Mountain is an enthralling listen taking the listener on a journey that makes good on the band's potential.
MP3s:
Previous Posts on TV on the Radio: #1, #2, #3
5. Girl Talk – Nightripper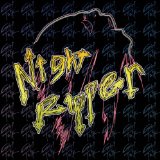 This album is ridiculous in theory – the natural progression of thousands of mash-ups uploaded to the net with two or three songs is to make a mix album where each track contains up to 20 songs. Gregg Gillis is the man responsible for Nightripper, mixing rap, rock, 80's pop cheese and more together into a 41 minute mix album. Some don't like the rapid frantic mixing of songs present, others can revel in the unique listening experience that this album brings. Whatever your thoughts, you can't deny how much fun it is.
MP3s:
Previous Posts on Girl Talk: #1
4. Mogwai – Mr Beast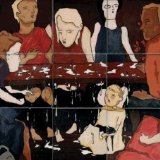 Mogwai never fail to grab my attention with any new release but with Mr Beast they had my full attention for about 3 months. Once again disregarding the sound barrier, the 10 songs are full-on sensory delights that twist and turn with the same zeal as before but with the added knowledge of their own musicianship that only playing music together for 10 years will bring. To me, it's the sound of Mogwai exploring their own sound, so you get the beautiful pedal-steel led "Acid Food", followed by the dynamic onslaught of "Travel is Dangerous" , the haunting piano-led "Friend of the Night", the expressive "Folk Death 95" and the face-melting climax "We're no Here" amongst others.
Elements of old-school Mogwai are present but with more tightly written compositions, nay song structures, Mogwai prove that with a bit of restraint they can leave the listener wanting more.
MP3s:
Previous Posts on Mogwai: #1
3. Joanna Newsom – Ys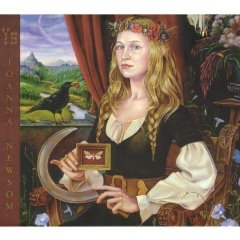 Just as I had gotten used to Joanna Newsom, she challenges me by releasing an impentrable album composed of 5 songs varying from 7 to 17 minutes in length with string arrangements from Beach Boys collaborator Van Dyke Parks. It did absolutely nothing for me for about the first month. Then, one night it clicked and what a moment that was. My notion that the album was a syrupy, sprawling mess of a record with over-the-top strings and nothing to engage the listener was shattered as I became ensnared by Newsom's addictive melodies and suddenly everything fitted together.
Ys is an album which sounds far removed from any other 21st century release. Reminding me of the soundtrack to an archaic Hollywood musical, I can almost imagine Newsom gracefully frolicking around an enormously detailed soundstage complete with a Victorian bandstand, swans on an artificial lake, cherry blossom trees and majestic backdrops. Sounds ridiculous doesn't it? But that's the thing about Ys, it's such a absurdly vivid listen, that the listener can't help but ponder the landscape that Newsom paints throughout. The songs ebb and flow with endless tides of rich language, always teasing a climax but never is there a denouement. Instead, we get five fantastical songs to invest time in, far beyond the scope of most artists' vision. Sure, it's an acquired taste but for those willing to let themselves be drawn into her world, it's an extremely rewarding listen.
MP3s:
Great interview tracing the origins of the album from The Wire.
2. Spank Rock – YoYoYoYoYo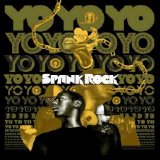 Back to the 21st century with a bang, Baltimore's Spank Rock are doing their best to drag hip hop into modern times. Refreshingly distinct production full of bleeps, blips, 808s and electro influences, this is the kind of album many have hinted at making but none have pulled off with such swagger and coherence. YoYoYoYoYo is a collection of dirty hip hop party anthems elevated by MC Spank Rock's rapid-fire flow, designed to wear out the play button.
There's just so many bangers that's it's almost impossible to NOT move when you hear a track. Listen to the bass heavy "Backyard Betty", the snarling tiger and horn samples on "Touch Me", the old school beats of "Bump" (with showstealing appearance from MC Amanda Blank), the funky and soulful "Sweet Talk"… I could go on but you get the picture. Just go get it for your next party.
MP3s:
Previous Posts on Spank Rock: #1, #2
1. The Knife – Silent Shout
With all of your favourite albums, there's usually a real-life scenario or a particular period in your life, that strengthens the association you have with it. With Silent Shout, it occurred during the summer on an impromptu night of camping in a Limerick forest park after an ill-fated trip to a rave in North Cork. We camped at the edge of a lake which was overlooked by an old abandoned castle. As the darkness settled, and the first strains of the song "Silent Shout" played over a car stereo, the sound filled the natural amphitheatre setting. The album just sounded so amazing in the open air that I will probably always be reminded of that night when I hear a song from it.
Since then, the gothic-electro stylings of the Swedish brother and sister duo has been on constant rotation. Karin Dreijer Andersson's dark and intriguing voice captivates while her lyrics add to the rich but dark palette – like on "Neverland" – "I'm staring at the money / that burns in my hand / I'm dancing for dollars / and a fancy man". Although there are highlights, ("We Share our Mother's Health" is an awesome pop song / the trance-like opening to "Forest Families" ) Silent Shout works best when listened as an album due to the consistent themes of darkness (accentuated by the cover art), similar synth sounds and Dreijer's threaded narrative. The result is a rare achievement in dance music, an intelligent album of beauty and intrigue.
MP3s: