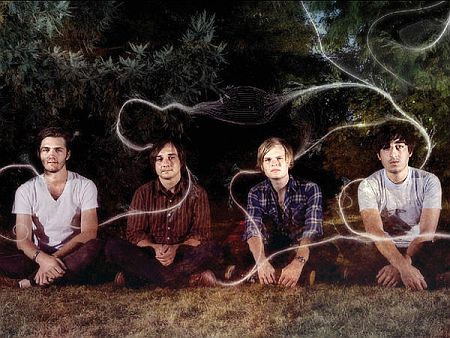 Continuing the diversification of Warp's roster, Grizzly Bear are an unusual addition to the the label. Granted the signing of Maximo Park and Battles paved the way for other genres of music, but Grizzly Bear are the closest to the sound of John Fahey playing Animal Collective songs than any of Warp's current signings. What all these artists have in common though is the experimental, or the willingness to push the boundaries in their chosen field. Grizzly Bear don't play on the same pitch as the aforemented artists which is no bad thing.
Recently released album Yellow House is a quiet album. One that may pass you by the first few listens. I first listened to it late at night when I couldn't sleep on headphones and it didn't make much of an impression. But with the hype on other music blogs hammering away at my brain, I gave the album repeated listens. Each time the album revealed itself more, making more sense the longer we spent time together. As I post this now, I'm sure I still haven't hit the peak of listening pleasure with it, but guitar lines and melodies have worked their way into my brain reminding me to listen to it more and more.
It's sometimes more rewarding to have to work at liking an album as these are the ones which yield the most enjoyment. I hate to bang on about them but Animal Collective is a case in point. This is definitely the case for Grizzly Bear. I'm looking forward to travelling the rest of the journey with them.
[ Buy Yellow House| Official Site ]
MP3s
Grizzly Bear – On a Neck On a Spit