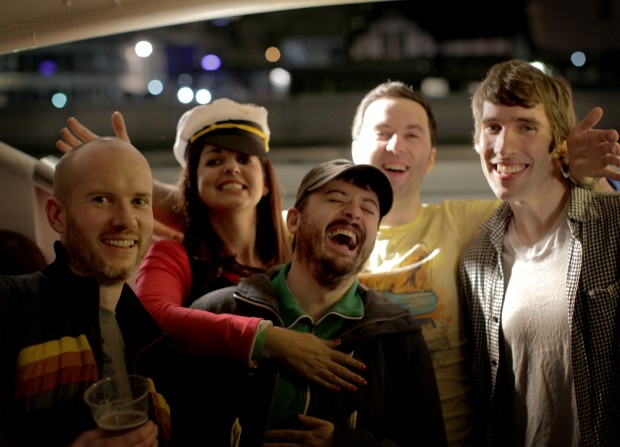 The Irish mini-festival Airbound has partied in Berlin and Croatia in previous years but this year, it returns to its London home for another round from March 29th – 31st to bring the party closer to the many Irish abroad in London and offers another reason for Irish natives to make the visit.
The organisers claim the disco and house-centric festival is more about the atmosphere and the people than the headlining DJs, the guts of which, are usually made up from members of Nightflight, Synth Eastwood, Shock World Service, Hidden Agenda and Bodytonic. That it has has always sold out in advance probably means they're telling the truth.
This year's event takes in a night-cruise down the Thames on the Dixie Queen (a replica of a 19th century Mississippi Paddleboat) on the Friday before moving to a warehouse until the early morning. Other events will take place over the weekend including an Airbound meal planned by the Sett Food Club. Tickets are £25 on sale from Resident Advisor.
This is what to expect: