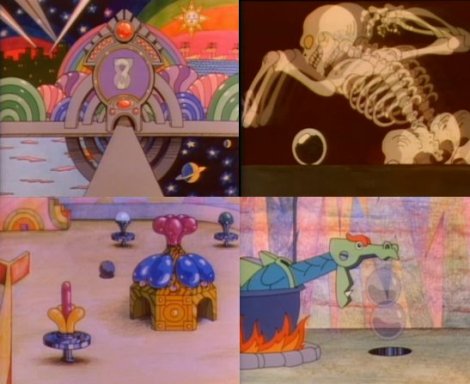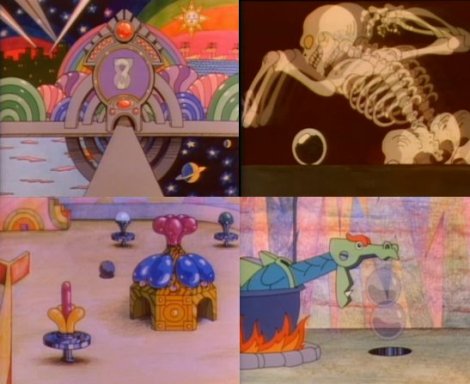 A selection of nine songs for your weekend delectation. Enjoy.
Proving they are definitely old school, The Cool Kids sample Run DMC's "Jam master Jay" and get self-proclaimed "best rapper alive" Lil Wayne to rhyme alongside them. Freeeeeeeeeesh in '84 and '07.
The Cool Kids – Gettin it (feat. Lil Wayne)
[audio:https://nialler9.com/mp3/the_cool_kids_feat_lil_wayne_-_gettin it.mp3]
Sounds like it should be on Anticon. Sounds like Doseone. It is not. Abstract electro sci-fi hip hop from ….Switzerland??? Cool. Reverse Engineering is the name and this is from the DTTR EP. Definitely one to watch, I mean it. The other songs on their myspace are just as good.
Reverse Engineering – Total Terror mix
[audio:https://nialler9.com/mp3/Reverse_Engineering_-_TotalTerrorMix.mp3]

Venetian Snares remixed the "Pinball Number Count" by the Pointer Sisters made famous by Sesame Street in 200z for a breakcore audience on his Infolepsy EP in 2004.
[audio:https://nialler9.com/mp3/Venetian_Snares_-_twelve.mp3]
A song about something close to my heart this week, quitting your job by Junk Science. Got something much more exciting lined up for the coming months. You will see…
[audio:https://nialler9.com/mp3/Junk_Science_-_jerry_mcguire.mp3]
Durrty Goodz and his Axiom 9 track EP has been making waves in grime circles the last few months and rightly so. The EP features strong dubstep elements including production from dubstep heavyweight Coki on one track. A genuine UK grime talent.
[audio:https://nialler9.com/mp3/durrty_goodz-keep_up.mp3]
Probably my favourite Diplo tune as it contains his signature rhythm. Though that claim is somewhat fractured as there are actually 4 different versions of it so it's hard to pick one. "Newsflash" features Sandra Melody, "Percao" features Pantera Os Danadinhos, "Baby" features Vybz Cartel ("Step in the Mercedes.") and the instrumental is called "Diplo Rhythm". "Percao" pips it thanks to Pantera's delivery and the Kraftwerk "Tour de France" sample.
[audio:https://nialler9.com/mp3/Diplo_Diplo Rhythm_Percao.mp3]
From Drop the Lime's 2006 album We Never Sleep, as you'd expect a biting mash of bass, dubstep/grime sounds and hard beats. Lovely stuff.
[audio:https://nialler9.com/mp3/Drop_the_Lime_-_Wake_Up_Call.mp3]
Aceeeeeeeeeeeeeeed! That's what one must pontificate upon chancing on such aural delights. Ceephax mocks the sometimes po-faced demeanor of his older brother Squarepusher by kicking out these fantastic acid jams. There are EPs available on emusic. Get up on it like this. This song is from 2007's Acid Legacy EP. Like the title of the tune suggests, he is chief representative of acid.
Ceephax Acid Crew – Acid Varsity
[audio:https://nialler9.com/mp3/Ceephax_Acid_Crew_-_Acid_Varsity.mp3]
Madlib is in town tomorrow night for a show in the Tivoli along with Chali 2na, J rocc, Egon, Heralds of Change and Deep Burial. In anticipation, here's a tune from the Beat Konducta vol 1-2: Movie Scenes.
Madlib the Beat Konducta – Friends (Foes)
[audio:https://nialler9.com/mp3/Madlib_the_beat_Konducta_-_Friends-(Foes).mp3]