Wild Roots aims to put on festival in August using antigen tests with 97% accuracy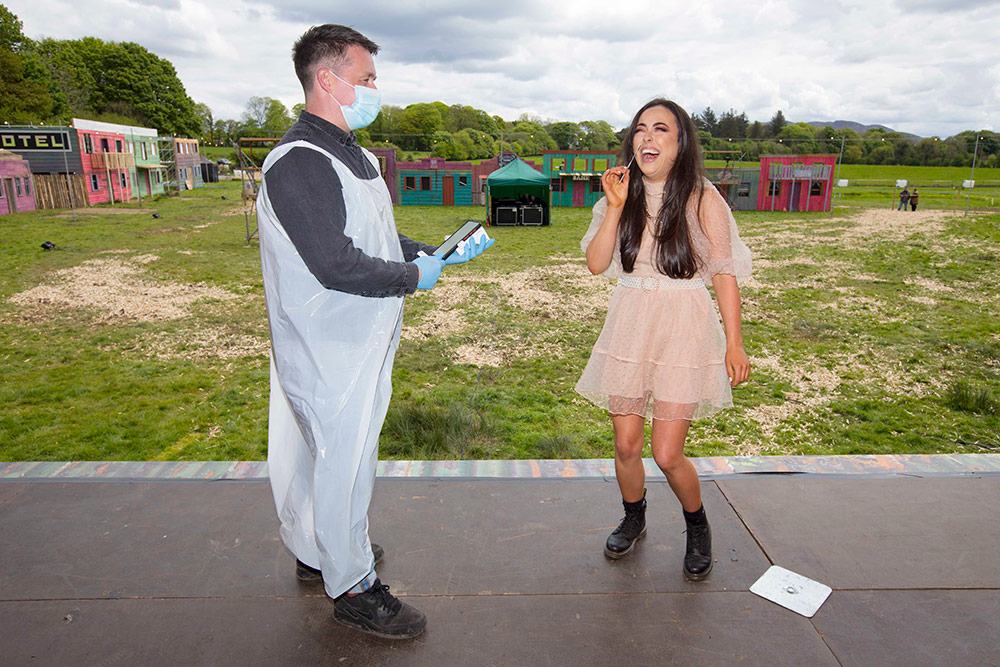 Folk musician BRÍDÍN receives a Rapid Antigen Test at the Wild Roots Festival. Image: Brian Farrell
The Sligo festival Wild Roots hope to be one of the first festivals back in Ireland this August and hosted a site visit to a limited number of people last Friday in Lough Gill to demonstrate the safety protocols they'll have in place if that does happen.
The festival demonstrated AI-powered Rapid Antigen technology for Live events, which is a test that has a supposed 97% accuracy and gives back results in five minutes.
Wild Roots is a boutique festival that is due to take place 13th to the 15th of August a lineup that features Kaiser Chiefs, Damien Dempsey, King Kong Company, Jenny Greene and Tolü Makay.
The festival's Wild West Village a largescale immersive art installation of a Western-style town is currently under construction and during the site tour, a number of bands played on the festival's "Wild Roots Stage" including Soda Blonde, JyellowL and ROE.