As the return of Dublin city's finest music festival Bulmers Forbidden Fruit returns to IMMA in Dublin 8, Nialler9 will be previewing the forthcoming attractions in a series of posts recommending acts and offering playlists to see at the festival. Here is a list of 10 homegrown Irish acts to see at Forbidden Fruit on the June Bank Holiday weekend.
1.
AE Mak
Saturday, Bulmers Live Stage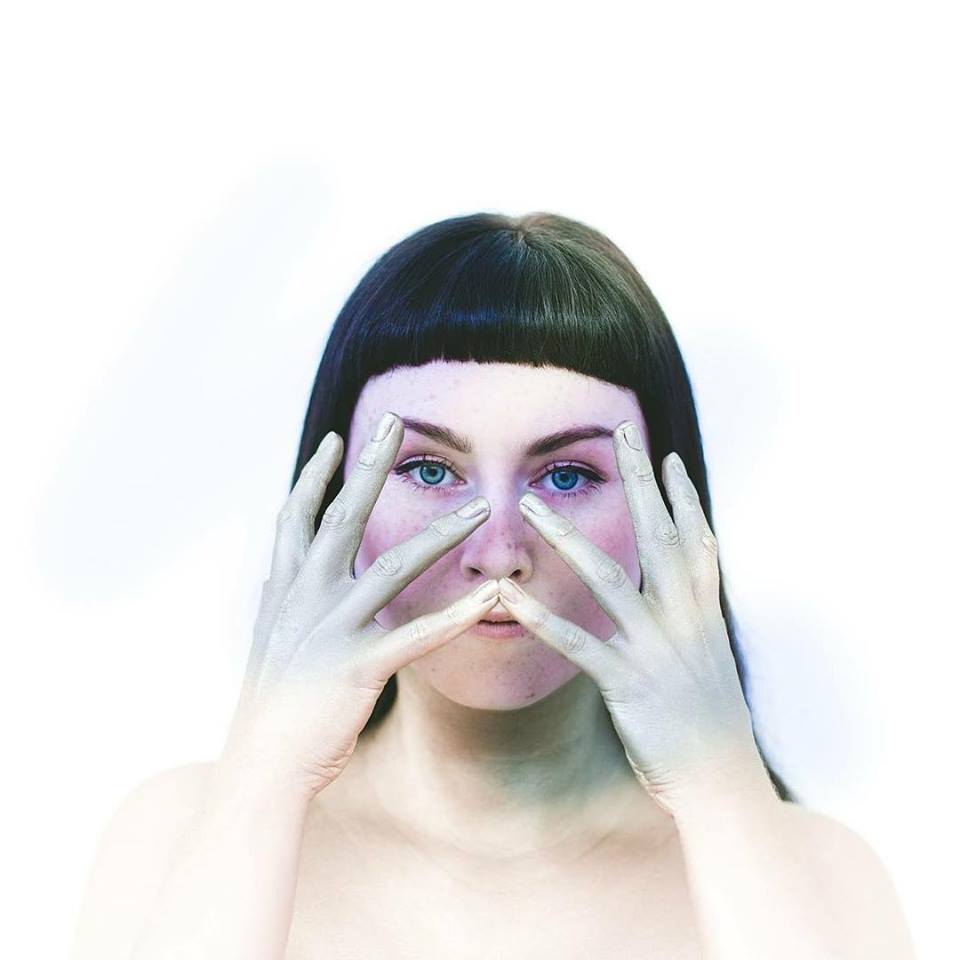 AE Mak are an act that take pride in their live performances incorporating visuals, choreographed dance routines and a full live band to enhance their bright style of music. With releases so far this year such as the 'Glow' featuring synths, tribal beats and every soul-stirring vocals from Aoife Mc Cann the live element of this act is not to be missed, to fully experience the high energy ambience that they are capable of delivering.
2.
Paul Alwright
Saturday, Bulmers Live Stage

Paul Alwright who previously went under the name Lethal Dialect released his highly anticipated debut album Hungry earlier this year which featured guest collaborations with fellow Irish artists Maverick Sabre and Damien Dempsy amongst others. The album tackles various subjects such as mental health, self-doubt and critical thought in a true honest tone. Off the back of his album launch in The Workman's Club last earlier in the month which provided a passionate performance, his live show at Forbidden Fruit will be something to behold.
3.
Or:la
Sunday, Lighthouse Stage

Derry native DJ and producer Orla Dooley or Or:la has been making waves across Europe of late and this year seeing her with slots at Dekmantel, Melt, Kala, Pulsår and many more. Her live sets promise a lifting mix of techno, house and dubstep and more surprises. She is currently releasing music on her own label Deep Sea Frequency label which she curated in collaboration with Breakwave.
4.
Fontaines D.C
Monday, Bulmers Live Stage

Fontaines D.C have had a busy 2018 so far making their KEXP and US debut earlier this month followed by a number of UK dates including two performances at the Great Escape. These boys bring an infectious energy to their live performances delivering their fresh take on punk-rock in a colloquial driven narrative. What better city to engage with this in than Dublin, the D.C does stand for Dublin City. Their latest double A-side 'Chequeless Reckless'/'Boys In The Better Land' dropped in February of this year.
5.
Lilla Vargen
Monday, Bulmers Live Stage
---
Northern Irish singer-songwriter Lilla Vargen is an artist that projects soothing and soulful qualities. With stand out tracks such as 'Downtown' and 'I Believe Me' clocking up millions of hits on Spotify being proof that she is captivating attention with her music. With a Monday lineup packed full of high energy performance artists Lilla Vargen is your chance to gain some soul-soothing before the madness kicks in, plus her voice is truly something special.
6.
R. Kitt
Sunday, Bulmers Live Stage

Dublin DJ, producer and member of the Dip DJ collective R Kitt had a busy year for releases in 2017 with four-track kaleidoscopic house Jigsaw EP on All City's sublabel Pear and his 'Down Down Down' edit which came out on the Orange Tree Edits label. It appears that he is making catch up with himself in 2018 with just two months into this year he released his Tingle EP, an EP fused with a majestic ambience and catching electric energy. R Kitt encapsulates a strong energy during his live performances and encourages people move, so get ready to dance.
---
7.
DJ Deece
Sunday, Bulmers Live Stage

Kildare native DJ Deece who is also known to many as Niall D'arcy is no stranger to the Irish DJ scene with this year already seeing him play an impressive stint of gigs around the country as well as sharing the stage with DJ Koze, Denis Sulta, Ejeca and a whole lot more. His sets bring a variety of electronic music genres with the one common dominator being floor-filling grooves to get you dancing from sunset to darkness.
8.
Sylk
Saturday, Bulmers Live Stage

Irish electronic duo Bebhinn Mc Donnell and Taylor Doyle or Sylk debuted with 'Am I Alone' last year. The pair bring a dark edgy and energetic energy to their live performances with a live light show and a stage presence that further adds to the ambience of their music. with releases this year such as 'Girl' they are an act that are showing a promising direction with their music.
9.
Mount Alaska
Sunday, Bulmers Live Stage

Stephen Shannon and Cillian McDonnell who are former members of Halfset formed as electronic duo Mount Alaska last year. So far their releases such as 'Outlier' and 'Radius' have been fused with an ecstatic and euphoric energy. So far they have obtained support slots with the likes of Kiasmos and it has been noted theat live sets are enegry fueld not only by the music but form the duo themselves. Their music is uplifting, euphoric and emotive, I can picture the dreamy summer sky to go with it already.
10.
Flynn
Sunday, Bulmers Live Stage

Mullingar singer-songwriter Flynn is one of the newest recruits to Diffusion Lab. He made his debut just last month with the dancefloor filler track 'Red Light' and announced earlier in the year that his performance at Forbidden Fruit will be his first to feature his new live band, an interesting progression is on the cards for this artist.
---
Forbidden Fruit Tickets
Available from Ticketmaster.
Saturday Day Only (2nd) ON SALE NOW
1st Release – €64.50
Sunday Day Only (3rd) ON SALE NOW
1st Release – €64.50 (LIMITED REMAIN)
Monday Day Only (4th) ON SALE NOW
1st Release – €64.50
Two Day Weekend (Sat 2nd & Sun 3rd) ON SALE NOW
2nd Release – €119.00 (LIMITED REMAIN)
Three Day (Sat 2nd, Sun 3rd, Mon 4th) ON SALE NOW
1st Release – €162.50
For a list of stage times and Forbidden Fruit afterparty details go to this previous post.
Related