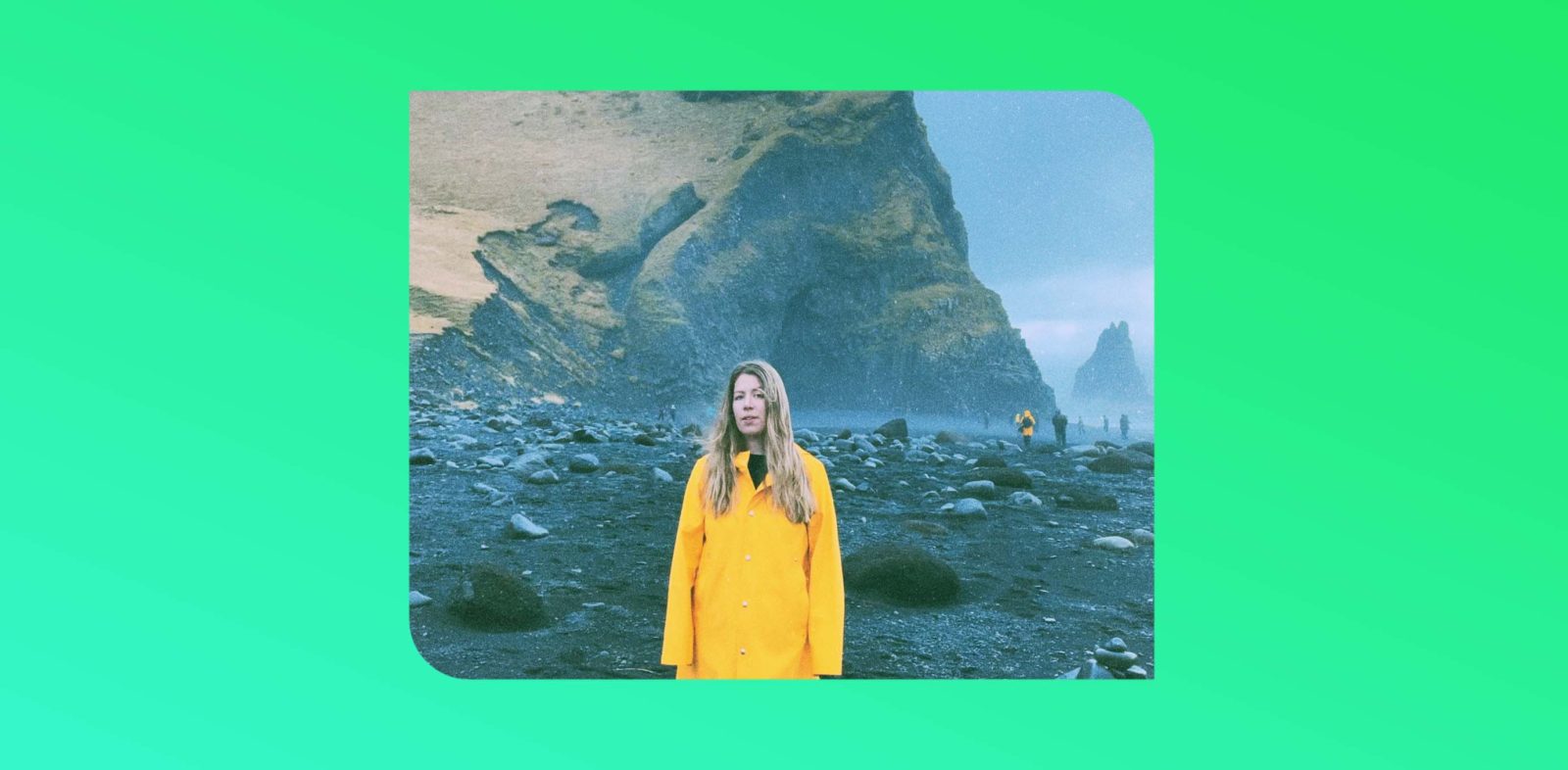 A lot music from Ireland and Northern Ireland comes Nialler9's way and every week, we listen through it all and select the tracks from emerging artists (and some established acts) that deserve to be heard by you.
For more extensive Irish and new music coverage, follow our Spotify playlist or hit up the Irish section for individual track features.
---
1.
Melts
Maelstrom
Dublin band Melts bring the psych-synth-rock with this wonderful slice of Horrors-esque music produced by Daniel Fox.
"Maelstrom is about a storm that sweeps through a town or a world one day and causes an irreversible change to the order of things. The song is also written from the point of view of someone caught in currents, beyond their own making and understanding and the frustrations felt by someone who feels powerless against the effects of the upheaval."
The band have gigs in UK and Dublin upcoming.
---
2.
Niamh Regan
Love You Senseless
The second single from an upcoming In The Meantime EP, 'Love You Senseless' is the fine followup to 'Happy Again', and is a song about "the cyclical challenges of trying to help someone who doesn't want to be helped."
Watching someone you love struggle can be difficult and this song focuses on the question of 'how we can fix it' and how irritable and guilty we can become when there's no immediate answer.

Niamh
Preach.
---
3.
Aislinn Logan
Contender
Aislinn Logan's 'Contender' is a undulating synth pop song which the artist says is inspired by New Order. It's got that mechanical low-end they sometimes employ but matched with a dreamy guitar pop sensibility.
 "'Contender' sprang from some fairly dark subject matter but ended up sounding quite sunny. It was a little while into writing that I realised that was deliberate. I wanted it to offer a moment of relief to the listener. It's the wanting to pick someone you care about up, relating to them but feeling quite helpless to do anything useful too. It's daring someone to back themselves – their actual self, and stop running."
 Aislinn co-produced the track with Johnny Oakley and Brian Kelly and is from Logan's upcoming So It Is EP set out 11th November.
---
4.
Bambie Thug
PMP
London-based Irish artist Bambie Thug brings a 'P.M.P' (Pussy Money Power) pulsating hyper electropop sound on this latest track, with production from Tylr Rydr and Dimitri Tikovoï.
'P.M.P is my powerpuff witch bitch anthem. It's a sex positive, pro confidence track that highlights the relation between pussy, money and power and how they essentially are all the same thing in different context'.

'The first verse is the 'Dom top daddy' in me the 'Mass debater', the masculine. The second verse which features heavy auto tune on my voice is the 'popstar, the super femme' side of me, sparkly and polished…who I was always told to be and the last verse which is kind of dark, is a fight between the two sides of me and gives voice to the sabotage, betrayal, eating disorder, gender dysphoria I myself have overcome in order to gain balance in my life' 

Daragh Griffin
It's from a new release, High Romancy, out October 27th
---
5.
Beauty Sleep
Go
Cheylene Murphy and Ryan McGroarty's Beauty Sleep band are back with this effervescent tune and a bright charmingly choreographed video. The rhythm and synths reminds me of M83 cracking a smile.

---
6.
The Lost Brothers
After The Rain
It's always nice to hear new Lost Brothers music, Oisin Leech and Mark McCausland make classic melodic indie folk music. Their latest track features none other than M Ward. The tune they say is inspired by The Beta Band.
"Musically the single 'After The Rain' is inspired by Billie Holliday, Phil Lynott and The Beta Band. The lyrics were inspired by a photo entitled "After The Rain" by photographer Michael Gannon, which the band saw in Sligo near Strand Hill in an airport market a few years back.

"It's not often we write about the craft of songwriting. But in this instance that's how it turned out. This song is a travelogue and tries to express the process a songwriter can go through sometimes. We tried to leave as much space as we could between the notes so as to capture a certain feeling. There's always doubt and vulnerability when recording a new tune and this take was the band learning the song in the studio while the tape was rolling. We used the rehearsal in the end."
See the band's upcoming Irish dates.
---
7.
Taylor Lily
Hazy Jane
A gorgeous track which is only the second ever single from Cork artist Taylor Lily, a song which grows with fine ambient pop details without losing sight of the pop elements.
---
8.
Sons Phonetic
HLTC (feat. Jimmy The Hideous Penguin)
I love how this sounds like a cross between Cannibal Ox and Wu Tang. 'HLTC' is a standout from Waterford six-piece rap group Sons Phonetic's new album Nakatomi, which also features JusMe, GI, Lethal Dialect, Rí Rá (Scary Eire) and Costello.
---
9.
Julia-Maria
With Me
Cork based singer-songwriter Julia Maria has just released her debut 5-track EP With Me and the title track's sumptuous arrangement and Julia's voice caught my ears on my music travels this week.
---
10.
Rory Sweeney
Only Love ft Pippa Molony (Carlos Danger remix)
The Dublin producer Rory Sweeney featured her for the Pippa Molony-featured 'Only Love' from his album I like you. As Bandcamp is aught to to, it alerted me to a new release from Sweeney called Carlos Danger's Summer Sound, which appears to be a collection of high BPM garage and footwork-leaning dancefloor productions, and a frantic remix of Frank B's 'Chain Of Fools' too.
---
For more extensive Irish and new music coverage, follow our Spotify playlist or hit up the Irish section for individual track features.
Related