Here are the best new songs we've heard in the past week, tried, tested and ready for your ears.
We are an independent publication – become a member and support Nialler9
Follow the Nialler9 Weekly playlist for access to the freshest new music.
1.
Lana Del Rey
Norman Fucking Rockwell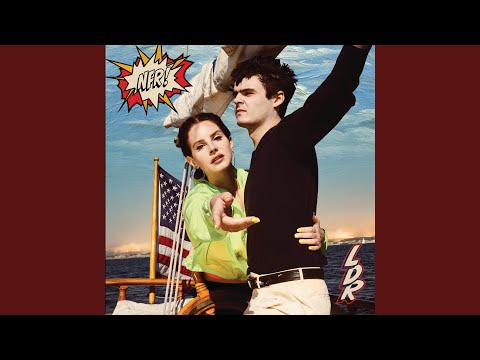 Lana Del Rey's sixth studio album Norman Fucking Rockwell has been released to a storm of critical praise and instant fan love and it's easy to see how. Seventeen tracks of inward-looking barebones, atmospheric confessionals have created Lana's most sincere and vulnerable outing to date, resulting in an album that feels both timeless and highly specific to the times we live in. Opening track 'Norman fucking Rockwell' is a manifesto piece for the album, swiftly asserting a wryly confessional tone granting insight into her real-world experiences of womanhood and the man who made those experiences more difficult against a backdrop of warm piano-led balladry.
2.
Nealo
Angel On My Shoulder (feat. Innrspace)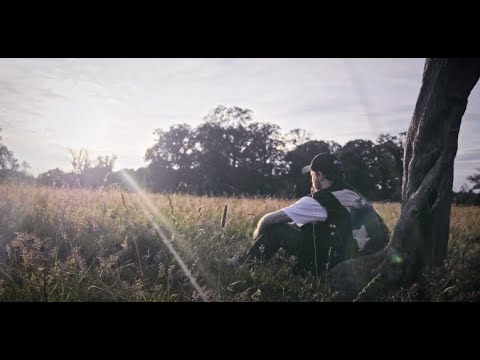 After a triumphant set at Electric Picnic last weekend, Nealo returns with 'Angel On My Shoulder', his strongest single to date. It's a difficult feat to get audiences interested in listening to a new artist but it's even harder for them to care about the story of that artist. On 'Angel On My Shoulder', Nealo moves from being a promising new artist to actively taking us on a journey with him through personal lyricism that grounds his music in context and provides it with a sincere heart. Innrspace's instrumentals go down like butter whilst Nealo's tidy and distinct flow is only growing in confidence.
3.
Black Belt Eagle Scout
My Heart Dreams
Saddle Creek Records has been one of the US's most reliable independent labels since the late 90s and their latest release, At The Party With My Brown Friends, from Black Belt Eagle Scout is no exception to the rule. Black Belt Eagle Scout is the project of Katherine Paul, a radical, queer, indigenous feminist based in Portland who's using her musical platform to spread awareness for indigenous peoples and LGBT movements. At The Party With My Brown Friends is full of gems but 'My Heart Dreams' sparkles the most, marrying riot grrl aural aesthetics with a more measured sense of control and dreamy, wistful vocals.
4.
Jack Penate
Prayer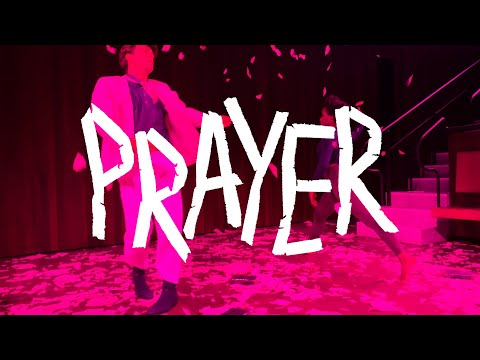 British singer-songwriter Jack Penate has returned with his first official release, a decade since his XL Recordings released second album Everything Is New. "Prayer" is a big departure from Penate's previous straight forward indie-rock sound leaning into soulful emotion complete with gospel vocals and 60s organs all wrapped in the urgent sadness gospel can convey so well. A strong return from Penate and a hopeful sign of good things to come.
5.
Missy Elliott
Throw It Back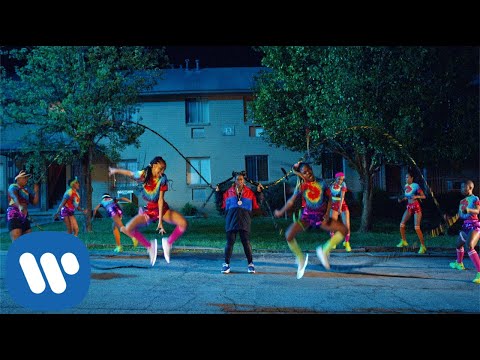 Missy Elliott has spent the last decade and then some dipping in and out of the hip-hop scene for a hot minute to remind everyone she's still holding the crown whilst providing us with not quite enough music to get our teeth into. August's Iconology EP was our first overdue full taste from Missy Elliott since 2005's The Cookbook. Whilst at times the EP feels like an exercise in pure nostalgia and a release to keep the fans tided over, 'Throw It Back' is an undeniable banger. Moody trap production throws down sound for Missy Elliott to deliver a typically sassy and catchy set of bars. She may not be re-inventing the wheel but it's hard to blame her when she invented the wheel in the first place.
6.
Pusha T
Sociopath (feat. Kash Doll)
A leftover cut from last year's Kanye produced Daytona, 'Sociopath' is an intriguingly sinister ode to a lady that Pusha T lovingly believes is a sociopath. Kanye's production is pared back but resourcefully claustrophobic whilst Pusha T's delivery is characteristically dark. 'Sociopath' threateningly circles the listener, constantly warning impending violence before fizzling out peacefully. Probably the oddest perspective of any love song you'll hear this year.
7.
A$AP Rocky
Babushka Boi
A$AP Rocky is free and is right back to provoking the authorities on new single 'Babushka Boi'. Alongside its zany, cop-baiting visual companion, 'Babushka Boi' is an absolute riot. Rocky may not be peddling the most inventive trap of the year but 'Babushka Boi' is an endearing, tongue-in-cheek bounce built for chanting with your friends.
8.
Taylor Swift
Cruel Summer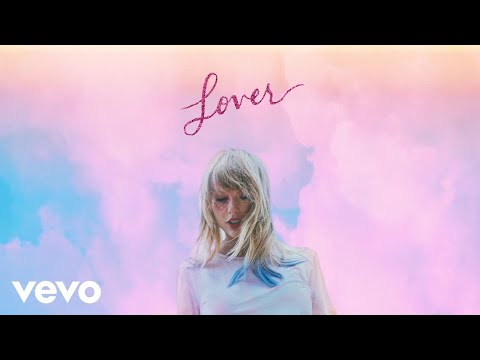 Some poorly chosen lead up singles to Taylor Swift's Lover may have left major question marks over whether the lovesick maestro behind 1989 and Red was lost forever but many moments on the new album give an insight into what made her so popular in the first place. One of those great moments is the St Vincent produced 'Cruel Summer'. Taking nods from Annie Clark's own catalogue, 'Cruel Summer' is a treat of polished pop and the anthemic, idyllic style of love song that is Swift's biggest strength. It's catchy as hell, wide-eyed and bouncy and a major return to form for Swift.
9.
Duckwrth
Crush
Duckwrth's 'Crush' is a slab of late summer R&B pop fun. Recalling the endless cycle of falling in and out of love with everyone he meets, Duckwrth's happy-go-lucky attitude is infectious and it's impossible to get through the track without breaking into a bounce. If you miss early 2000s smooth but danceable R&B, join Duckwrth for some cheeky fun.
10.
Whitney
Before I Know It
Taken from Whitney's newly released second album Forever Turned Around, 'Before I Know It' is a psychedelic-tinged whimsical folk journey with plenty of nods to the country and sounds gone by. 'Before I Know It' is deeply, deeply out of tune with it's musical surroundings in 2019 and that's a part of what makes it so enjoyable. This is unfashionable upbeat music for enjoying in your bedroom whilst dreaming about someone you fancy and you think might fancy you back.