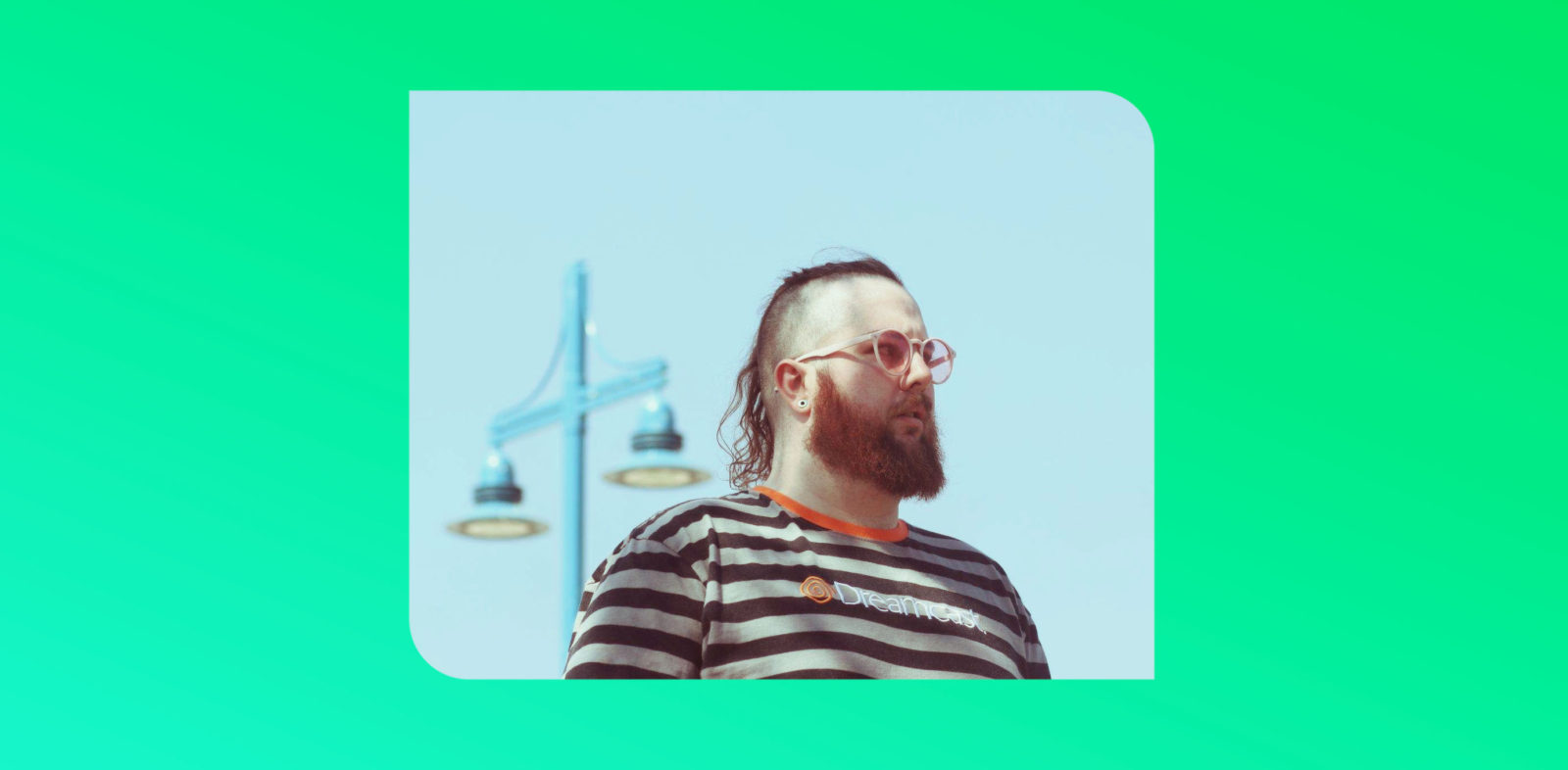 A lot of Irish and Northern Irish music comes Nialler9's way and there's little time to feature everything we think is worthy of a thumbs up or more ears. Every week, we collate the new songs from emerging artists that deserve to be heard by you.
For more extensive Irish and new music coverage, follow our Spotify playlist or hit up the Irish section for individual track features.
---
1.
Pop Wallace
Out Sick (Feat. Boyfrens)
The Arizona-based Carlow artist Pop Wallace hooks up with the Dublin synth-pop artist Boyfrens on the edifying collaboration 'Out Sick'. The pair met through Gaptoof's Beat Battles and put together this gorgeous track of R&B and electronic persuasion with lyrics about "self-sabotage, excess, and self-worth."
---
2.
Skripteh
Countless Times Freestyle
Skripteh featured on the Who's Asking East Coast remix, but he's been dropping tracks regularly since. 'Countless Times Freestyle' shows off the Wexford rapper's able skill on a beat by New Machine.
---
3.
Jellypelt
2127 Tanya
You may remember a great 7-minute track called 'Voblas' from Jellypelt featured here a couple of years ago.
Jellypelt has dropped a full album on Moot Tapes this week of hazy electronic music.
I'm digging the break-heavy atmospherics of '2127 Tanya' as a starting taster.
Get the whole thing on Bandcamp.
There's a track called 'Fuck Da Taoiseach'.
---
4.
Maria Kelly
Good Enough
Mayo songwriter revealed the latest track from a forthcoming album, and addresses the act of going to therapy and gaining insight into your character, and disentangling what you've picked up along the way.
"I've been going to therapy on and off for years, and 'good enough' is a track that came from a lot of learning For me, the song is a turning point – a moment of looking at the painful parts of my life and giving myself permission to feel them – not ignore, or escape, or distract, but to really feel them.

The main emotion is anger; anger for what was handed to me, frustration for the way that I'm wired – but there's an undercurrent of understanding too. If I now know where these things came from, and how much they truly weigh, it's up to me whether or not I want to continue to carry them with me for the rest of my life."
---
5.
NNIC
Chase Dream
I'm liking the tougher sound that NNIC has been displaying with her music recently. 'Chase Dream' is from her forthcoming debut EP Slow Motion Fantasy, and with the operatic-reaching vocal over chaotic percussion and synths, reminds me of a darker Austra. The song is about overcoming anxiety attacks.
"The lyric 'Run from every chase dream holding back the tears' describes the feeling of delayed uncertainty. The song is a peculiar ode to the experience of day-time anxiety running rampant into nighttime, which often ends in disruptive and disturbing dreams. Countless conversations were had with friends who were also experiencing flashbacks of uncomfortable and unsavoury moments in their past and felt completely lost in how to deal with them. It was comforting to know that so many people were going through the same thing and we were all forced into a self assessment of past and present self."
---
6.
Dyvr
The Others (ft. HAVVK)
DYVR is technically from London, but this Belfast-artist is very much on the wavelength of Irish artists like collaborator Havvk and the label Veta Records. 'The Others' is a gorgeous Twin Shadow-esque duet with brooding electro-pop offering a counterpoint to to the bright vocals. 'The Others' is pitched as a queer anthem by the artist:
"The queer community is really stepping out into the light for the first time. That light is showing us sides of ourselves that have always been there, but that we couldn't see. The Others speaks with a confidence that many of us weren't able to for a long time. For a lot of queer people, the first time they come into contact with their sexuality it is often through crushes on friends. It can be difficult to identify the feeling at times because of how intense and all-encompassing young friendships can be. It can be easy to mistake romantic feelings for friendly adoration. The Others is a song that confesses those romantic feelings instead of holding them in, the way that so many of us are taught to do. In a lot of ways it's like a love letter that I never wrote but so wish I had – I think a lot of queer people know that feeling all too well."
---
7.
Shibashi
All The Lights (feat. Aoife Whenyoung) 
Brazil-born Belfast based artist Gigi Monterro goes by the name of Shibashi and for his debut song has enlisted Aoife Power from Limerick band whenyoung for a carefree song about falling on love.
"The song was inspired by a fleeting romance at an Ipanema beach party involving too much cachaça.  It was recorded between London and Belfast. The music tries to capture sounds from the party and the place. "

Shibashi
---
8.
Ria Rua
Asking For It

Ria Rua's latest track is a dark electro song about consent, gender double standards and fear.
---
9.
Moon Paw Print

FEELS LIKE (love)
The Northern Irish producer Moon Paw Print showcases a deft hand at production on his second album The Importance of Flowers, which came out at the end of June. It was inspired by the work of Van Gogh, hence the title, along with the se much deeper than just an ode to the great Van Gogh. Universal themes such as "the increase of industrialism over nature, the winding journey of healing mental health affliction, coping with physical pain, spiritualism, psychedelia."
'FEELS LIKE (love)' was an immediate keeper for me. I would love to hear some vocals or rappers on some of this material, Moon Paw Print's music is quite prismatic and airy.
---
10.
O'SULLIVAN
Dig Gold
Ian O'Sullivan ditched his medical degree in favour of theatre and music and moved from Kilcoole to Galway to Budapest before starting his solo project. 'Dig Gold' is an evocative and moody slice of synth-featuring indie pop songwriting.
---
11.
1000 Beasts
NYCBB (Feat. Célia Tiab)
Cork producer 1000 Beasts' latest track enlists Belfast-based French jazz singer Célia Tiab (as heard on Kojaque's album Town's Dead) for a lovely shuffling beat neo-soul track.
---
12.
Ali Comerford
Come Home
Kilkenny-based Ali Comerford was known as a classical classical violist before turning her attention to music of a folk persuasion.  'Come Home' is the final single, a moving song, from a debut album Knots, out July 29th.
"I wrote this song with someone in mind, but really it's for anyone who wants to return home but feels that they can't because too much has happened or too much time has passed. It is a reminder that home will always be there for them. The lyrics are filled with a hopeful longing, "Your bed's still made, Your place is all set" but as the song continues with the persistent plea of "Come home", the message gets lost in a sea of turbulent strings".
Related