With so many releases flying at you, here are recommended vetted listens from Nialler9 for you this week, as collated in the Nialler9 New Albums Spotify playlist, updated weekly.
---
---

Drake's new "playlist" dropped on Sunday and while those semantics suggest streaming services are going to have a bigger impact on big names over the strategy large artists, More Life is also freeing for Drake the artist. I wasn't a big fan of Views as the quality just wasn't there for me, but here in the "playlist" format Drake it at his best bringing in guests like Giggs, Skepta, Jorja Smith, Kanye, Quavo, Sampha and Young Thug across a release that has some of his best production work with Nineteen85's production a standout (full credits). The run from 'Passionfruit' to '4422' is as solid as Drake has got, and while his lyrics are often plagued by his woes, he's left enough of them off for More Life to shine. Also 'Blem' features Lionel Richie.
Favourite tracks: 'Madliba Riddim', 'Get It Together', 'Blem'.
---
2.
Sir Was – Digging A Tunnel
This debut album from the Swedish musician Joel Wästberg reminds me of Caribou, Bibio and Paul White. Digging A Tunnel weaves hip-hop rhythms, soul, jazz, pastoral folk, bagpipe and harmonica samples, handclaps, clarinets and sax. It's all in the mix, resulting in an textured album of polychromatic exploration. If Beck was from Gothenburg and still making music in a lofi way perhaps.
Favourite tracks: 'Digging A Tunnel', 'In The Midst', 'Falcon'
---
3.
Kelly-Lee Owens – Kelly-Lee Owens
Taking her cues from her label boss Daniel Avery in one hand, the UK producer Kelly-Lee Owens' album's sound is dominant with pulsing synths and techno percussion on songs like 'Evolution', 'CBM' (colour, beauty and motion as a schematic feels apt) and 'Arthur'. On the other hand, there's a deep ethereality in her songs a her repeating vocal lines work like mantras across the tracks including 'Arthur' and the slow synth-pop of 'Keep Walking'. Elsewhere it's the methodical chug of John Talabot that is conjured on 'Lucid' and 'Bird' and Jenny Hval guests on 'Anxi'.
Favourite tracks: 'CBM', 'Bird', 'Evolution'.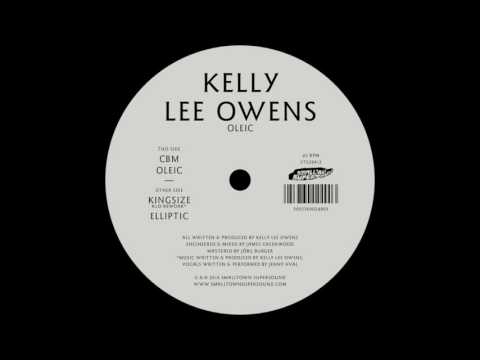 ---
One of Iceland's brightest talents, Jofridur Ákadóttir has made music with Samaris and Pascal Pinon, Gangly among others. A prolific musician and maker at only 22, Brazil is her debut solo record that is characterised by JFDR's brittle electronic ambiance, folk roots and intimate vocals. She also plays The Sugar Club on Saturday in Dublin, which you can win tickets for in the guide. Go to that, then come to Lumo after.
Favourite tracks: 'White Sun', 'Instant Patience', 'Wires'
---
5.
Laura Marling – Semper Femina
Laura's sixth studio album in nine years finds her embracing an increasingly folk and singer-songwriter maturity. Semper Femina is a celebration of women.
'I started out writing Semper Femina as if a man was writing about a woman, and then I thought; "it's not a man, it's me," says Marling. "I don't need to pretend it's a man to justify the intimacy, or the way I'm looking and feeling about women. It's me looking specifically at women and feeling great empathy towards them, and by proxy, towards myself'.
Favourite tracks: 'Wild Fire', 'Don't Pass Me By', 'Soothing'.
---