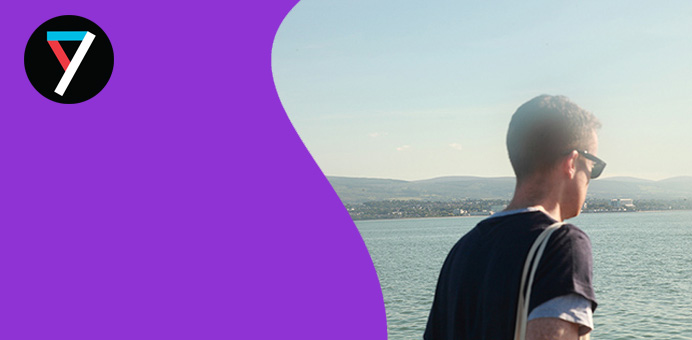 WEDNESDAY JUNE 14TH:
Zolala Klub #9 @ Siopa Gan Ainm (7pm, free)

Multi-disciplinary night of the eclectic and esoteric, including a tape launch for Leeside duo Queef, comprised of local multimedia artists Claire Guerin and Laney Mannion.
THURSDAY JUNE 15TH:
In a bizarre state of affairs, there is nothing in the way of original music tonight in the city (or at least announced sufficiently in advance, Cliff Richard at the Marquee notwithstanding). You can, however, go check out the Circus Factory's beginners' aerial course, or if you're gadding about Clonakilty, head to DeBarra's to see the opening of the Clonakilty Organic Arts Festival
FRIDAY JUNE 16TH
Andy Irvine @ Sirius Arts Centre, Cobh (8pm, €20)
Iconic traditional Irish musician Andy Irvine has travelled the world as a solo artist and as a member of legendary Irish groups such as Planxty and Patrick Street and more recently Mozaik.

Deep Blue Second Birthday Party @ Cyprus Avenue (11pm, €10)
The residents of Deep Blue's house nights at the Caroline St. venue come together to mark two years with sets of new material.

SATURDAY JUNE 17TH
Transmission Club @ Music Zone, Douglas (1pm, free)
In-store launch for Cork alternative/folk five-piece's new single, Taking Off (Blackhole), produced by Chris Somers (African Fiction/Elastic Sleep). Limited CD run available with exclusive B-side track. Playing the night before in DeBarra's in Clonakilty, also.
Urban Mysteries @ Triskel Christchurch (8pm, €15)
A one-hour multi-media performance work for film, soundtrack and saxophonist in which the score and soundtrack by Ian Wilson interact with a new film (recorded in Belfast and environs) by acclaimed Irish artist Johnnie Lawson.

Fish Go Deep @ Cyprus Avenue (11pm, €10)
Another night of new and time-tested tunes with the near-thirty-year veterans of Leeside house music, Greg and Shane.
SUNDAY JUNE 18TH:
Sunday Times @ The Bowery (7pm, free)
The Sunday Times residents are joined on the rooftop by Dublin DJ Barry Redsetta (Out to Lunch/Major Problems) for their monthly boogie.
The Wedding Present @ Cyprus Avenue (8pm, €20)
Dear old Dave Gedge and his Wedding Present perform the George Best album in its entirety for its thirtieth anniversary.

The Clockworks @ Fred Zeppelin's (8pm, €3)
Young Galwegian indie lads' debut Irish tour winds through Cork, with Young Earth and local support TBC.