?>
Follow the Nialler9 New Music playlist on Spotify. This week's additions include new songs from below plus Enemies, Mura Masa, Bonzai, Katie Laffan, Coldcut and more. Follow the playlist here.
This is only a selection of new music – dig into more.
Check out the Songs of the week Soundcloud & Spotify playlists.
---
1.
Solange – 'Cranes In The Sky'
After a week's holiday, there were many albums for me to unravel and unpack upon my return not least Solange's Seat At The Table, an album that takes the charged racial atmosphere of American in 2016 and produces a spiritual, political artistic statement on black lives, culture and family on an album teeming with music of black origin: R&B, soul, funk and gospel. Much of the music draws on restraint but an early highlight 'Cranes In The Sky' (See also the Sampha-featuring 'Don't Touch My Hair', 'Mad' and 'Junie' for starters )
---
On her second album The Altar, Jillian Banks has really found her voice and projects it with a dominance that wasn't present on her debut. Drawing on her emotions as strength, 'Mind Games' is indicative of her current more enjoyable phase, a more forceful, less-obvious superior alt R&B pop sound.
---
3.
Nicolas Jaar – 'Three Sides Of Nazareth'
Another surprise album release last week, Sirens, at 41 minutes and 6 tracks, is perhaps Nicolas Jaar's most cohesive album. It finds him dabbling in new textures, like the ten-minute krautgrooving Suicide-esque motorik 'Three Sides Of Nazareth'.
---
4.
Tash Sultana – 'Jungle'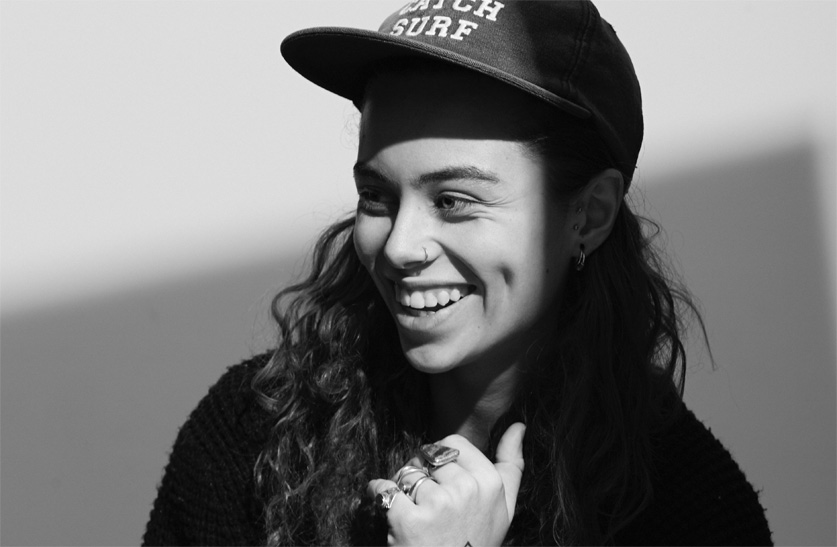 A sprightly guitar pop hit from the land down under. With a history of busking, 21 year-old Melbourne artist Tash Sultana does it all herself on her new single 'Jungle', a refreshing bedroom pop number. Sultana has two singles out but Triple J support and buzz has lead her to sell out her six Melbourne and Sydney shows. One to watch and inbound for European dates too.
---
5.
Amber Coffman – 'All To Myself'
With new Dirty Projectors music out last month, Amber Coffman, the member who has demonstrated the most interest in collaborating elsewhere (Major Lazer, Frank Ocean, Snoop Dogg), Now she turns her attention to her solo album, coming on Columbia, called City of No Reply. 'All To Myself' is a warm and graceful intro to what's to come.
---
6.
Meltybrains? – Know My Name
Ireland's finest ebullient experimentalists return with a diptych. Part one is an ambient dub track while part two is an electronic freakout that is reminiscent of the Super Furry Animals. Know their name. A new EP Kiss Yourself is out in November.
---
Bad Sea's two members, Ciara Thompson and Alan Farrell met on Tinder but quickly decided to pursue musical interests together over romantic ones. The band's first single has elements of '50s pop, indie and classic rock'n'roll. They claim its inspired by Angel Olsen and Carly Rae Jepsen and there is certainly some of the former's vintage aesthetic in the air.
---
8.
Danny Brown – 'Ain't It Funny'
Rapper Danny Brown's third album Atrocity Exhibition is his most sonically polychromatic (fitting for a Warp Release) and features guests Kendrick, Petite Noir, Kelela, B-Real of Cypress Hill and Ab-Soul. 'Ain't It Funny' six tracks in, is a blast of chase scene horns and Brown's frenetic energy.
---
9.
Midnight Magic – 'I Gotta Feeling'
Nine-piece New York disco band Midnight Magic return with a sure-footed new single that falls somewhere between classic '80s electro and disco. See? They are not only responsible for 'Beam Me Up'. Wisely though, they asked the guy that made that song such a club hit – Jacques Renault to produce it.
---