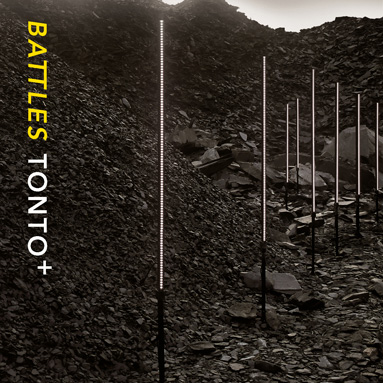 When you first heard Leyendecker from Mirrored, the song already sounded like a leftfield hip hop instrumental. After The Hood Internet mashup a few months back which it paired with The High and Mighty's "B-Boy Document" from 1999, we now have an official remix from the forthcoming Tonto+ CD AND 12″ / DVD extravaganza.
Featuring the rhyme talents of Joell Ortiz and production from DJ EMZ, Leyendecker is now a straight up hip-hop joint.
Thanks to Naomi for the tip and Nahright.com for the link.
MP3
Battles – Leyendecker (DJ EMZ remix feat. Joell Ortiz)
[audio:https://nialler9.com/mp3/battles_ft_joell_ortiz_-_leyendecker_dj emz_remix.mp3]
Here is the Hood Internet's Battles / High and Mighty mashup. Just gone up is a great Gruff Rhys vs Blak Jak one.
[audio:https://nialler9.com/mp3/b_boy_battles.mp3]