Sunday
1. Grimes
(Undergrowth Stage, 3.15pm)


Grimes has been saying that she wasn't really very good around the time she last played Ireland in recent interviews. So it will interesting to see how she sees herself these days and how she will pull off the live thing for a large festival show. Her Jools Holland performance suggests so but mixed reports from Primavera yesterday indicate otherwise. I'll be hoping for the former and here's why.
---
2. Austra
(Original Stage, 4.10)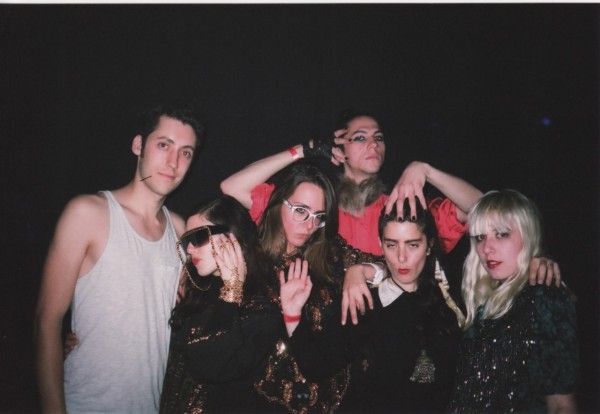 One of my favourite live bands of last year return. I caught a bit of their main stage set in the daytime at Berlin Festival so I'm confident this will work well at Forbidden Fruit as they did at Electric Picnic last year. Also, let's hope Katie Stelmanis joins Death In Vegas on stage for 'My Loft' too.
---
3. Purity Ring
(Undergrowth Stage, 7.30pm)


This Montreal duo seriously impressed me at SXSW. With a debut album Shrines on 4AD on the way in July, they could be one of the hits of the festival. Their live show is augmented by a bank of lamps synced to their heady simultaneously pitch-shifted low-end rumbling electronic tunes.
4. Modeselektor
(Undergrowth Stage, 9.30pm)
Do you like partying and dancing? Well then, this is a no brainer for you.
5. The Cast Of Cheers
(Lighthouse Stage, 9.45pm)
They made a serious impact the inaugural Forbidden Fruit last year. Then they moved to London and got a buzz going there. This time around, they are back armed with an excellent new album Family out on June 15th ready to showcase to the world.