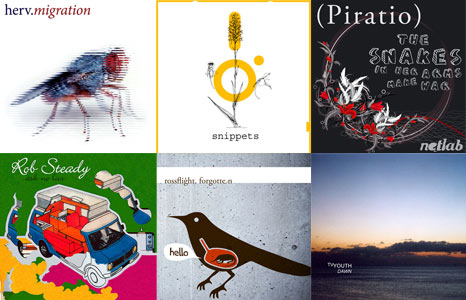 While we're on the subject there's a teasure trove of albums by quality electronic artists being released through Netlab which aims to be an audiovisual assault system, fueled by user submission through a Creative Commons License.
27 artists have contributed thus far. Here's some of the highlights:
Download them all @ Netlab and Alphabet Set.
MP3s

Ebola – Dillon's Arm (CIA Mix)
[audio:http://www.nialler9.com/mp3/Ebola_-_Dillons_arm_(CIA_Mix).mp3]
Related