Slane Irish Whiskey is a trailblazing Irish Spirit that has music in its heritage. Like Nialler9, Slane Irish Whiskey is all about new adventures and making a bold choice. Next time you're looking for a spirit that comes recommended from someone who knows their music, try Slane Irish Whiskey.
Please enjoy Slane Irish Whiskey responsibly/visit drinkaware.ie.
© 2022 Slane Irish Whiskey

---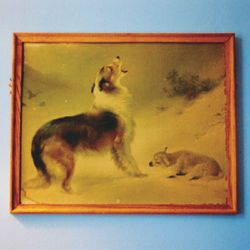 I wasn't a big fan of Explosions in the Sky's latest All Of A Sudden I Miss Everyone but I've been listening to 2005's The Rescue EP over the weekend and it's excellent. Best of all, it's free to download! The recording process was somewhat different to how the band usually do things as they explain.
It can take us months and months and months to write even a song. Sometimes it comes much quicker, but often we spend many an afternoon trying out new melodies and riffs and drum beats, playing things over and over, obsessing and arguing and sighing and sitting silently for what seems to be hours on end. So, for this, our idea was to write and record a song every day for two weeks (this later became eight days) and the rest of the two weeks would be spent trying to mix and master the results. No riffs were to be written beforehand; things would be pretty much made up on the spot. It seemed daunting but fun and, perhaps, instructive. A learning experience. A chance to try new instruments and new ways of thinking about writing songs.
You can download the album here and read the recording diary here.
As for other free legal albums, Jim's already told ya about The Crimea's album for download, Hugger has suggested all the Brian Jonestown Massacre albums, Shane suggested The Rescue EP in the first place and there is plenty more in this Elbows forum discussion. What are your free album recommendations?
MP3
[audio:https://nialler9.com/mp3/Explosions_in_the_Sky_-_Day1.mp3]