Gig news: BadBadNotGood, Yard Act, Paranoid London, Jeff Mills, Nealo, ASIWYFA, Light Moves Festival & more
With gigs back on the agenda fully from October 22nd, promoters are announcing full-cap shows once more. Here's some that have caught my eye in the last week.
---
The dance venue Index are back announcing events at their venue on the Quays (at the site of the old Voodoo Lounge). Shows from DJs Patrick Topping and Denis Sulta have already sold out so keep an eye on their Insta for more, as they've literally just announced Jeff Mills for October 30th. One sale tomorrow.
---
Not many people have New Year's Eve plans yet, but And So I Watch You Far at The Workman's Club is a really nice one to ponder.
---
It's a long way away but BadBadNotGood are playing the Olympia next November 2022.
Tickets priced from €37 plus fees go on sale at 10am on Friday 17th September on Ticketmaster.
They've a new album Talk Memory out October 8th on XL Recordings and Innovative Leisure. Here's their latest:
---
The UK are really into their spoken post-punk word acts at the moment huh? Yard Act are the latest buzzing guitar act of that ilk, and have just signed to Island Records. Debut album is released in January and the title track is below.
They play Eastbound Festival on March 4th with Sprints on support. Singular Artists ticket page.
---
Paranoid London are the first guests announced for The Pygmalion's reopening on Sunday October 24th.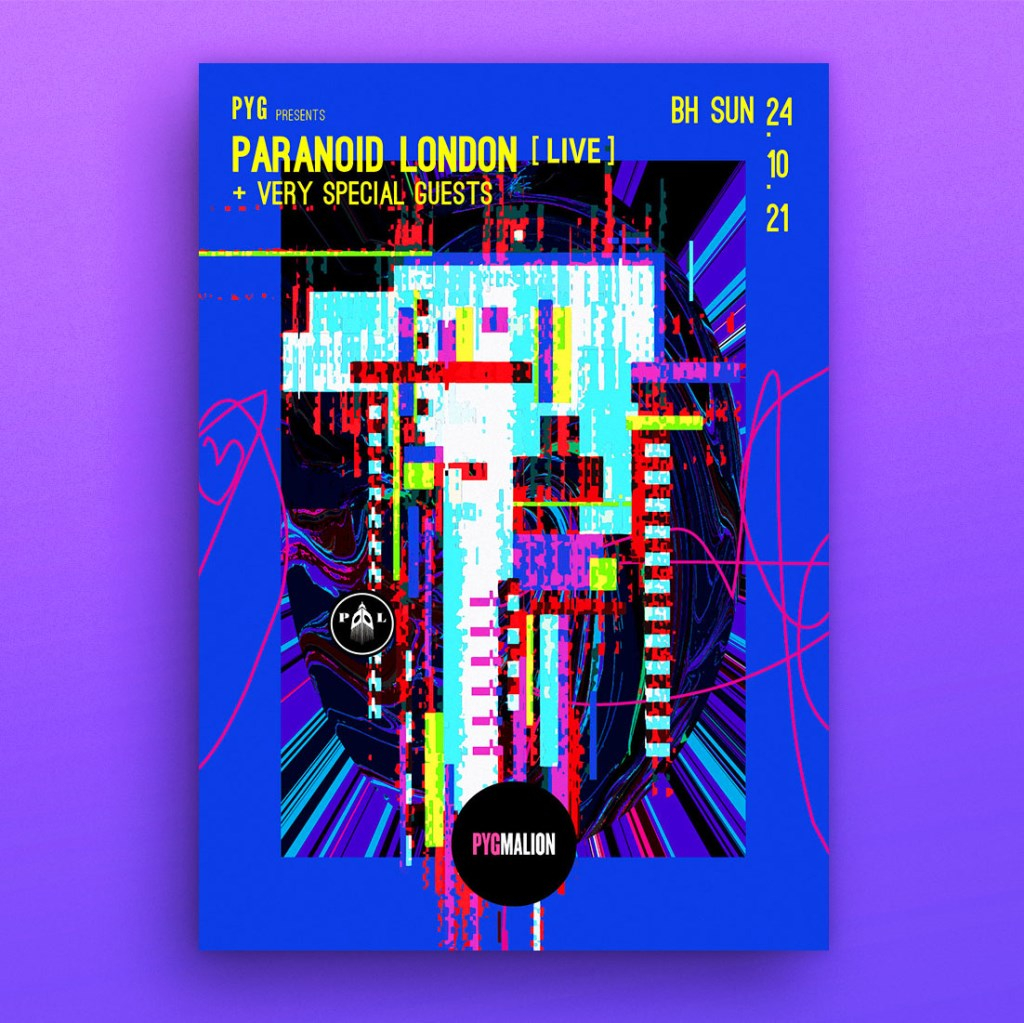 ---
Those who have attended Homebeat's casual festival in Caherdaniel in Kerry in previous Septembers will want to know about its successor Inside/Out.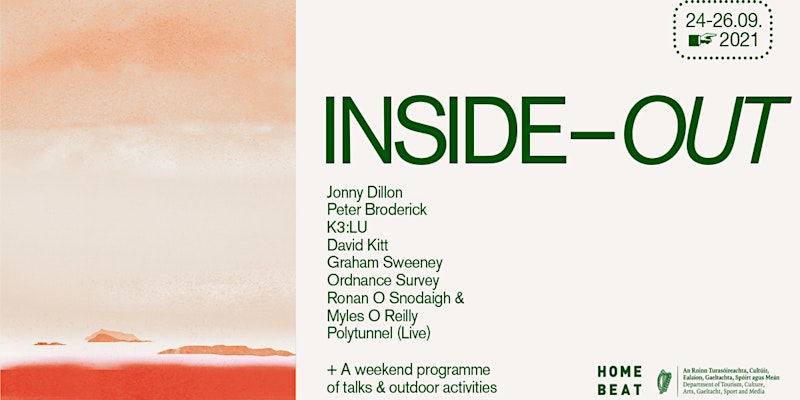 Inside / Out is a weekend of talks, music and activities set in and around the beautiful landscapes of South Kerry, which includes "a select programme of gentle happenings – set mainly between the beautifully sited Derrynane Hotel and the stunning gardens of Derrynane House – the home of The Liberator himself."
Performers include Jonny Dillon, Polytunnel, K3:LU, Peter Broderick, David Kitt and more.
Weekend tickets from €40 but accommodation will be separate.
---
Dali in Cork are presenting a special outdoor weekend in Dunmanway, West Cork called Stay At Jome this weekend. It'll feature Jinn, Trail or Thought (Prospekt), Hopedieshere (visual show), Elision and various Irish techno artists including Maedbh OConnor and Offtrack

Saturday is sold out, cap is limited but the weekend is BYOB.
---
Light Moves Festival is a modern dance-focused festival happening Limerick from September 23rd to 26th this month.
As part of the programme, Spiral is a series of events exploring interactions between music, dance, visuals and film.
Opening Light Moves Festival 2021 on Thursday 23 September at Dance Limerick, New Jackson, David Kitt's electronic music alter ego, will perform with digital artist Tim Redfern and dancer Salma Ataya to create a unique live experience fusing dance, holographic video, and electronic sound, with an additional performance by Somadrone (Neil O'Connor).
Saturday 25 September will feature acclaimed British electronic artist Beatrice Dillon, described as 'the most thrilling new artist in electronic music' by The Guardian, performing live with visuals by experimental digital arts studio Werkflow (also at Dance Limerick). The evening will feature a live performance by Pauric Freeman, integrating live electronic music with real-time digital video explorations of dance movement.
SPIRAL's four outdoor events will criss-cross Limerick city bringing adventures in sound and movement to Colbert Station Plaza, The Hunt Museum Garden, The People's Park and Mount Kenneth Skateboard Park on Friday 24 and Saturday 25 September. Developed in collaboration with electronic music community group Dublin Modular, these outdoor performances will intersect with the rhythm and flow of the city with live electronic music by Gareth Anton Averill, Aoife DeMille, Pauric Freeman, Lara Gallagher, Tadhg Kinsella and Duncan Murphy, and dance performances by Angie Smalis and Isabella Oberländer.
The indoor events at Dance Limerick are ticketed, the four outdoor events in the city are free with no booking required.
---
Utopia is Una Mullally and Conner Habib's new show happening as part of the National Concert Hall's Refractions Series. Utopia's aim is to "curate immersive experiences harnessing artists' Utopian visions and aspirations" across a weekend of events featuring in a brand new weekend of events featuring Gemma Doherty (Saint Sister), Andrea Horan, Daoirí Farrell, Izumi Kimura and more. It happens the week of reopening – Wednesday October 20th – 24th.
---
Injury Reserve are playing Dublin on February 2nd 2022.
---
M(h)aol , who recently featured here with their song about male on female violence, 'Asking For It', have announced a show for The Workman's Club on Friday 12th November 2021.
Tickets are €10 plus fees available from Singularartists.ie.
---
Japanese folk singer and songwriter Ichiko Aoba has been announced for The Workman's Cellar Dublin for Saturday 20th November 2021. The Foggy Notions show tickets are €18.50 plus fees on sale Tuesday 14th September at 10am.
---
Nealo is going on tour for long-overdue gigs to mark the release of his debut album All The Leaves Are Falling… The dates in October are:
Sat 02.10.21 – Galway – Roisin Dubh
Fri 08.10.21 – Cork – Cyprus Avenue
Sun 24.10.21 – Waterford – Theatre Royal
Fri 29.10.21 – Dublin – The Button Factory
Sat 30.10.21 – Belfast – Voodoo
---
Related