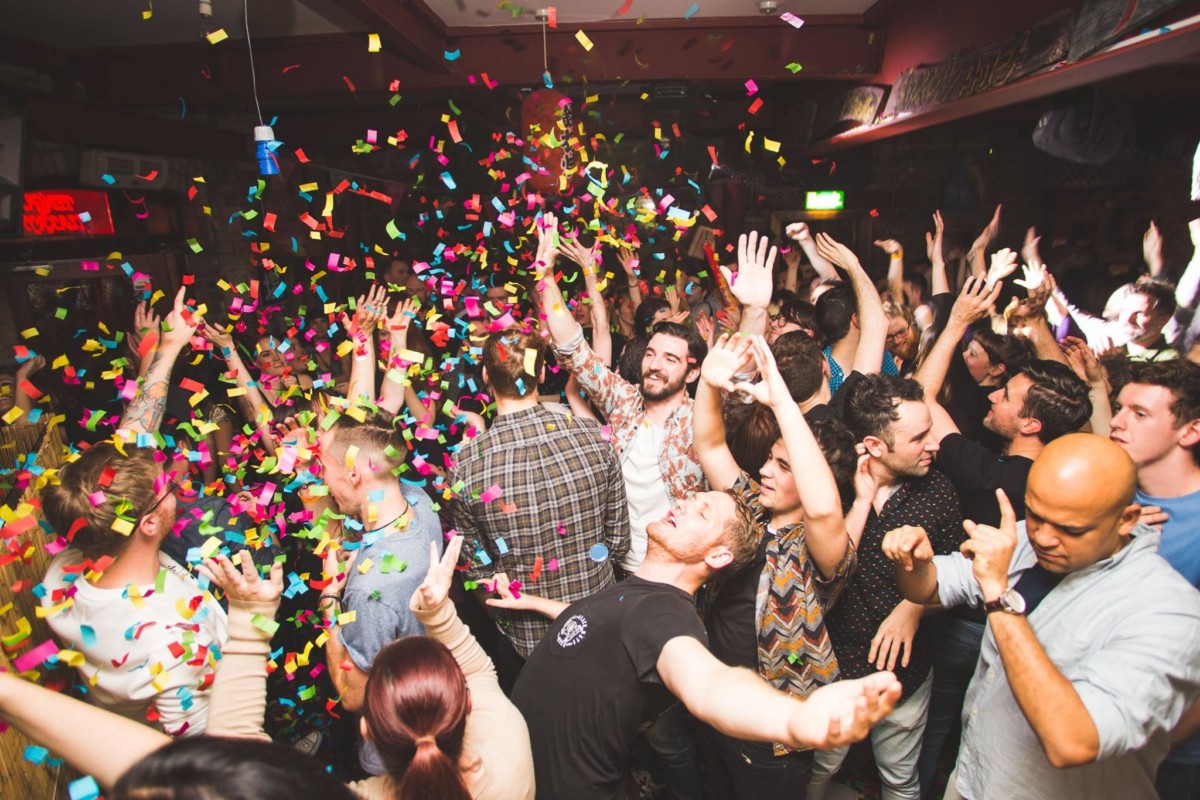 Lumo is a house party in a club vibe with no restrictions on genre. Lumo is a club for dancing featuring a good soundsystem, a decent bar and DJs in the corner playing classics and curveballs. Lumo is not another house and techno night. It's a club night where you will dance with friends, old and new.
Our club night Lumo takes place this Saturday for two floors of dancing in Tengu in Dublin and this is what we have lined up:
---
Downstairs
Lumo Club residents Simon Roche, Nialler9 and Gavin Elsted all night.
Check out the Lumo Club chart – 18 tracks from our residents for this month.
---
Upstairs
The Eurotrashed DJs Conor & Steve
A post-Brexit celebration of continental free movement. Expect bendy bananas and strong cheese. And Music from around Europe.
---
10:30pm – 3am.
Tengu @ Yamamori Sushi, 38/39 Lower Ormond Quay, Dublin 1
Tickets from €5+fees in advance
Not been to a Lumo yet?
Expect everything from Arthur Russell to Abba, LCD Soundsystem to La Bionda, Phil Collins to Caribou, Grimes to George Michael, Robert Hood to Mood Hut, Kate Bush to Kraftwerk, Beastie Boys to Bruce Springsteen, Four Tet to Fleetwood Mac, Robyn to Ryan Paris, Steely Dan to Soulwax, ZZ Top to Zapp & Roger. Here's our "getting-to-know-us" playlist.
Early birds are €5/€7 or its €10 on the door and can be got from Eventbrite useful for birthdays and big groups:
---
Lumo on Facebook, Twitter & Instagram.
---
UPCOMING LUMO DATES
July 22nd @ Tengu, Dublin
August 6th @ Castlepalooza
August 26th @ Tengu, Dublin
September 30 @ Tengu, Dublin
October 21 @ Tengu, Dublin