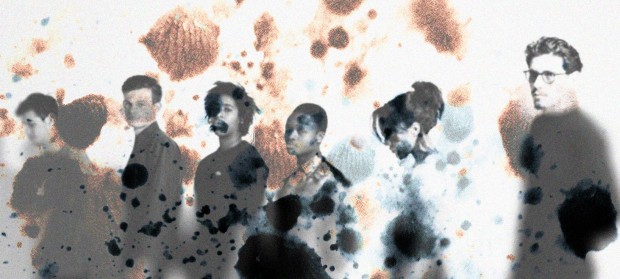 We're in the middle of a smoothwave. The proliferation of bands and artists who delve into smoked, jazzy R&B has been noticeable in the last few years. First, Sade came back to remind everyone that sultry R&B pop can have a sustained and revered career. Jessie Ware, then mined a similar sound and teamed up with cutting edge electronic producers to make her album of modern soul, Devotion, a hit and Ware herself, a current festival favourite.
Less popular but equally fitting into that realm is Rhye, the established musicians Milosh and Robin Hannibal. On the newer front, two UK acts: Woman's Hour and London Grammar have done a lot with a little laid-back modern soul and R&B.

Also from London, The Hics' background sets them up for a wealth of knowledge in this musical sphere. The aforementioned modern UK soul acts have sounded like they are well versed in jazz and classical music and that's precisely where this six-piece met. Tangle is the band's debut EP and it flaunts a deep knowledge of musical genres.
Over the four tracks, there's heartbeat and handclap rhythms, gently lapping synths, sensual dual gender melodies by Sam Evans and Roxana Dayette, spacious downtempo arrangements which take advantage of modern recording techniques and electronic effects. It's an extremely accomplished debut EP and sets The Hics up nicely to follow in Ware et al's soft neo-soul footsteps. The EP is out next week on Nero. They're affiliated with SQE Music, the home of MMoths.