Slane Irish Whiskey is a trailblazing Irish Spirit that has music in its heritage. Like Nialler9, Slane Irish Whiskey is all about new adventures and making a bold choice. Next time you're looking for a spirit that comes recommended from someone who knows their music, try Slane Irish Whiskey.
Please enjoy Slane Irish Whiskey responsibly/visit drinkaware.ie.
© 2022 Slane Irish Whiskey

---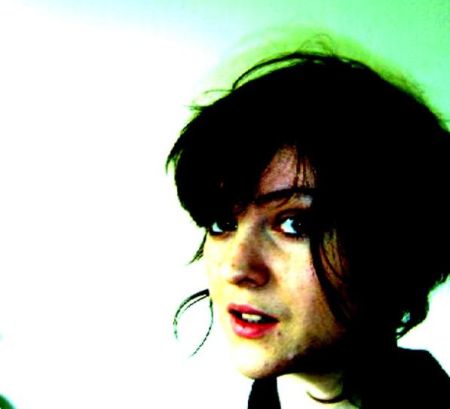 Much of the reason I listen to music is for that primal/cerebral moment when a piece of music captures you for a few intense seconds when nothing else matters or could possibly hold your attention at that point in time. These moments are usually accompanied by feelings of ecstasy and can lead to uncontrollable smiling. Recent experiences I've had of this type include listening to Jamie Radford's 'You're So Warm' for the first time a few weeks ago, dancing around the kitchen and singing the lyrics to the fast version of Broken Social Scene's 'Major Label Debut' after the BBQ on Saturday night in our house. One other example involves the Fringe song 'Improving'.
I found Fringe's MySpace page a few months ago and have been hooked on her tunes ever since. Her page is pretty impressive: 2790 friends, loads of strange images/random videos and of course, the tunes. Fringe makes beautiful ambient electronic music, sometimes singing on her arrangements. I was immediately hooked to 'Improving' from the first time I heard it. It's got a soothing feel to it with lovely repeating synth phrases. I can't pinpoint exactly what it is I like about the song all I know is that it makes me feel good. In early June, Fringe was playing here first ever gig in the cozy but confined settings of the Ice Bar so myself and my friends popped along. When I walked in the door, she was playing this tune. I was enraptured by it and just stood there trying not to look silly in an otherwise quiet enough bar. It was another of those moments.
Fringe has some other songs for you to download on her MySpace page and they are welll worth listening to. She's also playing Leechrum (or Sai Festival as its called now) next weekend – Aug 5th. Add her as your MySpace friend if you like the tunes and while you're at it, you can add nialler9! I'm off on holidays for the next week but there may be a few guest posts over the next week from my mate Mike. Oh and the next post here will be the 100th post since I started blogging back in October last year. Now go download the tunes!
MP3s
Previous Irish Music on MySpace